Resilience Program for Medical Students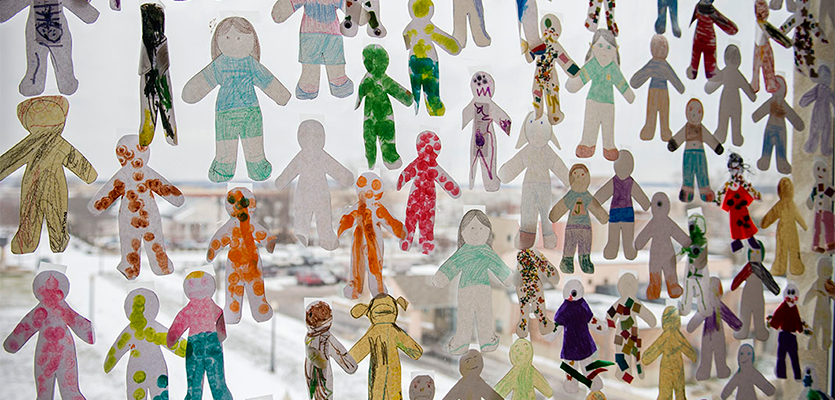 Why Pearls of Wisdom?

The pearl is the product of pain and a wound that has been healed. As we accept the challenges in our own lives, we will also be building a string of precious pearls. The shell of the oyster is pierced, and an alien substance or grain of sand slips inside.

On the entry of the foreign irritant all the resources within the sensitive oyster rush to that spot and begin to release healing fluids that otherwise would have remained dormant. And, as the irritant sand is continually converged upon by the fluids a pearl is made…

Pearls to Remember, by Barbara S. McDonagh

POW=R: Pearls of Wisdom = Resilience
POW=R is a prevention-focused medical student resilience program that is designed to increase general medical student wellness and mitigate or prevent anxiety, depression and burnout. The approach is grounded in positive psychology, existentialism, cognitive-behavioral therapy and mindfulness.
A training component offered through POW=R is Balancing Life Talks (BLTs):
12 sessions in spring semester (Jan. 9–May 26)
Attend 10 BLTs in one academic year and earn a certificate of completion and a note of recognition from the dean in your Medical Student Performance Evaluation (dean's letter). Medical student and resident resilience is a trending topic among medical schools and healthcare employers as evidenced by the on-going research and program development. Completing this voluntary training may be an important factor in residency match.
Your BLTs may include:
Resilience in Medical Education: What is it and why is it important?
    Does it impact patient care?
Self-awareness: What makes you happy? What do you fear?
Compassionate Communication: Connect your values to your life
Dealing with Difficult Emotions in Medical School
Setting Boundaries: Learn to say no
Sympathy – Empathy – Compassion
Self-compassion: Avoiding burnout
Maintaining Motivation and Finding Meaning
Attitude of Gratitude: Integrating positivity into your life
Freedom in Forgiveness: Becoming unstuck
Mantras, Meditation, and Yoga
The Art of Expression: Discover how our thoughts, feelings, words and actions produce energies that attract like energies into our lives
Using Cognitive Behavioral Techniques
Cooking Healthy Class
Eating Healthy on a Budget
Stages of Group Processing and Team Building
---
Triangle of Success
The Boonshoft School of Medicine offers students a triad of support services throughout their medical education in order to give students the necessary structure for success. The Triangle of Success includes the following individuals. All of these services are confidential.
Department:
Student Affairs & Admissions-SOM
Title:
Director, Student Services and Counseling
Address:
White Hall 190, 3640 Colonel Glenn Hwy, Dayton, OH 45435-0001
Department:
Medical Education - BSOM
Address:
White Hall 290 E, 3640 Colonel Glenn Hwy, Dayton, OH 45435-0001
Department:
Student Affairs & Admissions-SOM
Title:
Assistant Dean of Medical Student Career Advancement and Educational Enhancement
Address:
White Hall 190, 3640 Colonel Glenn Hwy, Dayton, OH 45435-0001
---
Building and Maintaining Resilience
Group 1: Resilience
Group 2: Stress & Relaxation
Group 3: Mental Health
Group 4: Nutrition
Group 5: Physical Fitness and Recreation
---
Medical Student Mistreatment

To report an incident or possible incident of mistreatment of a medical student, please contact the ombudsman, Kim Gilliam, Ed.D., LPC, using the 24/7 Access Line, (937) 775-2950.

On-campus Student Support Resources Off-campus Student Support Resources
Last edited on 11/14/2016.