Dayton Dragons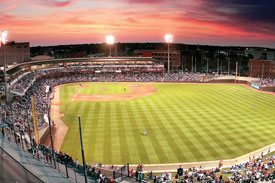 Friday, July 21, 7:00 p.m.
Fifth Third Field, 220 N. Patterson Blvd., Dayton, OH 45402
$20 per person
Get ready for a night at the ballpark with family and old classmates. This minor league baseball team, a Class-A affiliate of the Cincinnati Reds, offers some of the most exciting sports action in Dayton! The cost includes your ticket, an all-you-can-eat buffet, drinks, a Dragons t-shirt and Dragons hat.
---
Continuing Education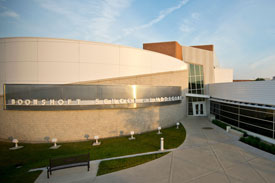 Saturday, July 22, 9-11 a.m.
Information is forthcoming and will be available on the website.
---
Tuty's Inn Restaurant
Saturday, July 22, 6:30 p.m.
$20 per person
Catch up with friends at your old stomping grounds, Tuty's Bar and Grill. Cozy up to the bar for some drinks, pizza and wings -- all the bar food you loved during school.
---
Registration
Click here to register.
For more information, contact Nicki Crellin at nicki.crellin@wright.edu or (937) 245-7634.
Last edited on 06/20/2017.