Tactical Resident Interest Group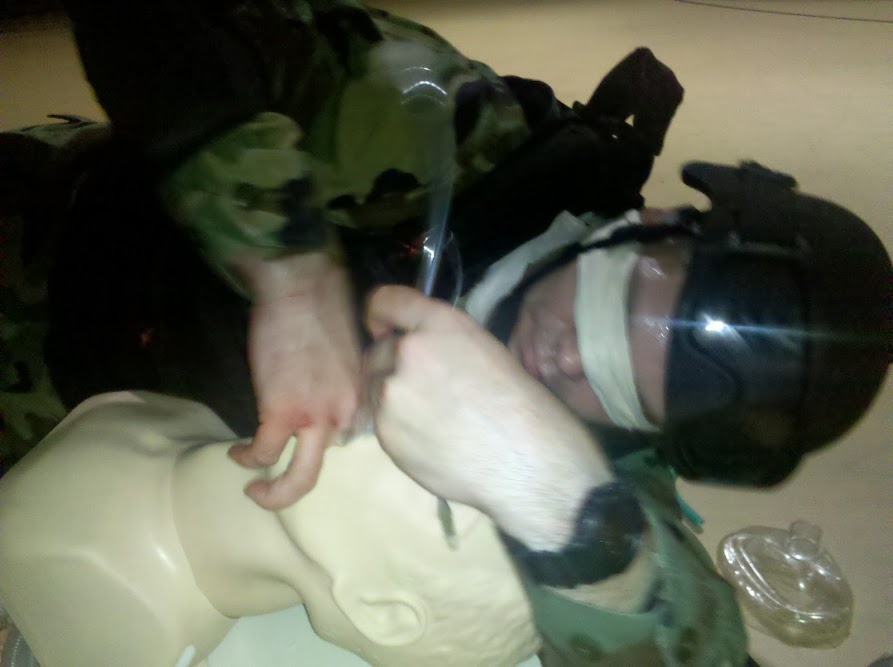 The purpose of the Tactical Resident Interest Group (TRIG) is to gather faculty, residents, medical students and other participants for conceptual discussions, educational sessions and operational participation regarding tactical emergency medical support (TEMS) of law-enforcement and military operations. Although many of the physicians and medics provide real-world tactical emergency medical support for regional organizations, operational activities are not a requirement for TRIG membership.
Tactical emergency medical support is based on three pillars:
achieving and maintaining team health through preventive medicine, human performance and sports medicine;
education and training programs for all team members (including commanders, operators, and medics) on tactical casualty care; and
provision of medical expertise in the forms of advice for decision-making and direct care during all training activities and operational missions.
Some faculty and law enforcement partners have more than 15 years of experience in tactical emergency medical support of federal, state, regional and local agencies and organizations. All faculty from the Division of Tactical Emergency Medicine (DTEM) have written authoritative chapters in relevant civilian and military manuals and textbooks. Others bring backgrounds in Air Force and Army conventional and special operations. Because of the civil-military integration of the residency program, many residents also bring important past experiences to TRIG meetings. Drawing on this cumulative expertise is critical for understanding and innovation.
Conceptual Discussions
TRIG members must understand the unique nature of the tactical environment before they can begin to grasp the specific concepts of TEMS delivery in training and real-world settings. The tactical environment bears little resemblance to conventional out-of-hospital care practiced by civilian emergency medical services systems.
Recent TRIG meetings have included introductions to tactical emergency medical support, tactical athlete nutrition and performance, casualty extraction and organization of personnel and equipment assets.
Educational Sessions
Education and training takes two forms: 1) experienced medics teaching operators and other medics; and 2) experienced operators teaching medics and other operators. Some TRIG members have had the opportunity to take a basic SWAT course.
Three DTEM faculty and a senior TRIG member recently conducted a one-day course teaching tactical casualty care to a local SWAT team. Basic concepts of hemorrhage control, airway and breathing issues and casualty extraction were presented in the morning, with each being followed by hands-on practice sessions. Multiple scenarios in the afternoon reinforced concepts by integrating tactical operations and operator injury and rescue scenarios.
Operational Participation
TRIG members have several opportunities to provide medical standby care and participate in SWAT training sessions and real-world missions. Care is provided to all operators, bystanders, and suspects under the principles of humanity and impartiality.
One of our alumni, John Trentini, M.D., hosted a tactical medical training exercise for our residents at his farm. Click here to watch a video from the training exercise. This particular exercise focused on medical care in the field vs. medical care in the hospital.
Last edited on 09/17/2019.