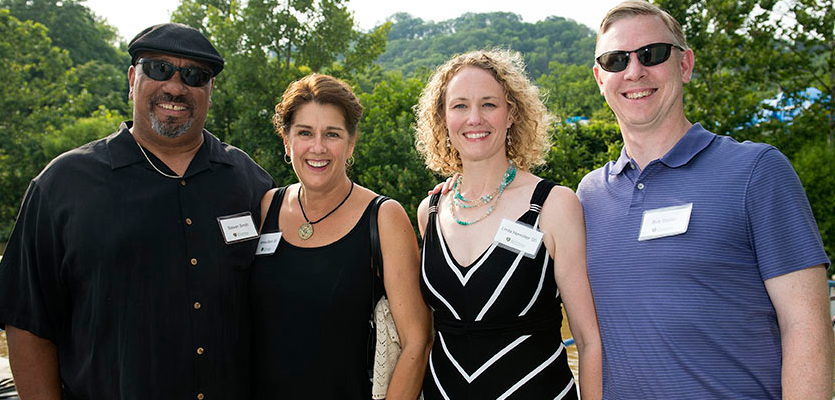 Save the Date: 2017 Reunion Weekend
Dayton, Ohio, July 21-23, 2017
Honoring the Classes of 1982, 1987, 1992, 1997, 2002, 2007, 2012
Even if you can't make it to reunion this year, we would love to hear from everyone from the Reunion Weekend classes on our Reunion Survey. For more information, please contact Nicki Crellin at nicki.crellin@wright.edu.
---
Dayton Dragons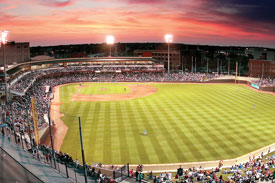 Friday, July 21, 7:00 p.m.
Fifth Third Field, 220 N. Patterson Blvd., Dayton, OH 45402
$20 per person
Get ready for a night at the ballpark with family and old classmates. This minor league baseball team, a Class-A affiliate of the Cincinnati Reds, offers some of the most exciting sports action in Dayton! The cost includes your ticket, an all-you-can-eat buffet, drinks, a Dragons t-shirt and Dragons hat.
---
Continuing Education
Saturday, July 22, 9-11 a.m.
Information is forthcoming and will be available on the website.
---
Open House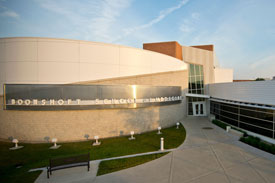 Saturday, July 22, 11 a.m.
Wright State University Campus
Free
Welcome back to campus! There will be a guided tour of the state-of-the-art Gandhi Medical Education Center at White Hall (formerly the Frederick A. White Health Center). Tours will be led by our current medical students. You will also have plenty of time to visit other areas of campus, including the new Neuroscience Engineering Collaboration Building, Medical Sciences Building, the Student Union, and more. Stroll through our beautiful campus with your family and show them where your career in medicine began. Your time on campus is sure to bring back memories.
---
Tuty's Inn Restaurant

Saturday, July 22, 6:30 p.m.
$20 per person
Catch up with friends at your old stomping grounds, Tuty's Bar and Grill. Cozy up to the bar for some drinks, pizza and wings -- all the bar food you loved during school.
---
Kings Island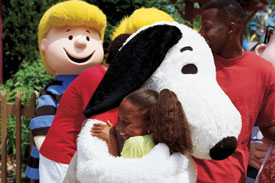 Sunday, July 23
$40 per person
Reunion weekend concludes at Kings Island, just north of Cincinnati. With more than 80 rides, shows, and attractions, Kings Island offers something for all ages. Planet Snoopy features more than 18 attractions and more kids' coasters than any other park in the world! Each ticket includes admission to Kings Island and Soak City (the 15-acre water park), an all-you-can-eat lunch buffet at the park (served from 2:30-4:30 p.m.), and parking. Hours for the park are 10 a.m.-10 p.m.
---
Overnight Accommodations
Holiday Inn
2800 Presidential Dr.
Fairborn, OH 45324
937.426.7800
Please reserve your room no later than June 23, 2017. After this date, reservations will be accepted on a space-available basis only. The cost is $100 per night under the Wright State group rate. Breakfast will be provided on Saturday morning.
---
Past Reunion Weekends
Last edited on 06/15/2017.