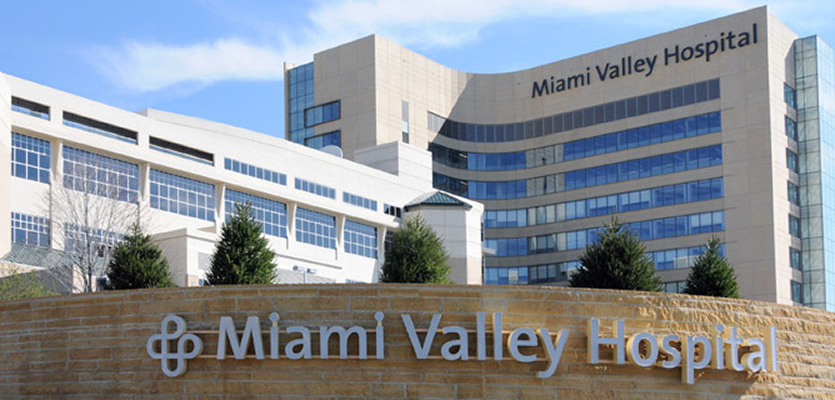 Miami Valley Hospital (MVH)
The primary site for the residency, Miami Valley Hospital is a regional tertiary care medical center affiliated with the Wright State University Boonshoft School of Medicine. MVH is an 865-bed tertiary care facility supported by a medical staff of more than 1,200 physicians representing 50 primary, medical and surgical specialties. For more than 100 years, MVH has been recognized as the leading healthcare resource in the Miami Valley region and has earned a reputation for excellence by offering the broadest range of high-quality services delivered by a compassionate and experienced staff of employees and physicians.
MVH is a level I trauma center and home of the regional CareFlight Air and Mobile Services. The MVH Shaw Trauma and Emergency Center includes a 71-bed emergency department. The Trauma Center is the busiest emergency department in the state of Ohio, seeing nearly 100,000 patients annually. One of the country's largest and most comprehensive rehabilitation services providers based in a community hospital, MVH's Rehabilitation Institute of Ohio has received the highest designation of accreditation from CARF, the Commission on Accreditation of Rehabilitation Facilities, for five consecutive years.
MVH is the referral center for many hospitals within the region, including three hospitals that are part of the large Premier Health healthcare system. Residents from training programs in internal medicine, psychiatry, general surgery, obstetrics and gynecology and orthopedic surgery are located at this site. Medical students rotate through clerkships at MVH in multiple specialties, including neurology.
Fifty-three beds are dedicated for the treatment of neurology inpatients. There is a state-of-the-art, 16-bed, dedicated neurocritical care unit with overflow beds if needed. MVH has six CT scanners and three MRIs.
Programs in vascular neurology, interventional neurology and neurocritical care are established and growing and a program in epilepsy is being established. The vascular neurology program is based upon the JCAHO-certified Primary Stroke Center at MVH, with plans for establishment of a Comprehensive Stroke Center. Vascular neurology trained physicians and advanced practice nurses provide care for approximately 1,000 patients with cerebrovascular disease each year. MVH is the hub site for a regional telemedicine network utilized for the treatment of acute stroke. The neurointerventional program has neurointerventionalists providing cerebral aneurysm coiling and acute ischemic stroke management, as well as other procedures. A state-of-the-art angiography suite was recently built allowing for the performance of the most advanced neurointerventional procedures. The neurocritical care program was recently established and is staffed by neurocritical-trained physicians.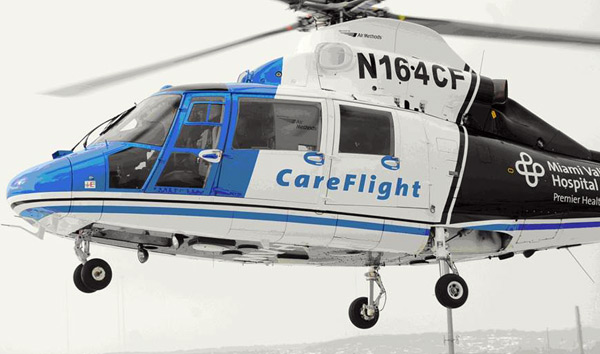 The Comprehensive Epilepsy Center at Miami Valley Hospital is a multidisciplinary program with the mission to provide care that is both state of the art and patient-centered to people with epilepsy. The program has three main components that are currently at various stages of development: The Outpatient Epilepsy Clinic, the Epilepsy Monitoring Unit and the Epilepsy Surgery Program. The Outpatient Epilepsy Clinic will serve as the central coordination site for all epilepsy care. It will have a social worker and video-EEG services on site, provide access to coordinated psychological and psychiatric services and provide access to investigative medication and device studies. The Epilepsy Monitoring Unit currently has four beds equipped with video-EEG monitoring capacity. The unit will have new state of the art equipment including a central monitoring station for continuous video-EEG observation by qualified staff as well as real time remote access to video-EEG studies for physicians and technicians. The Epilepsy Surgery Program is currently working towards a Level 3 Specialized Epilepsy Center designation by the National Association of Epilepsy centers with the intent to then work towards a Level 4 designation. The faculty includes several neurologists trained in epilepsy and a functional neurosurgeon who did both his fellowship and Ph.D. in the field of epilepsy.
The Neurology Outpatient facility at MVH will include 15 exam rooms, one infusion room, one dictation room, one family consultation room, one business office, one social worker office and a central nurse's station. This will be the location of the resident continuity clinic and neurological subspecialty clinics.
Wright State University Neurology is based at MVH. The department is an integral part of the Neurosciences Institute, a collaboration between Wright State University and Premier Health (the parent organization of MVH). This collaboration represents a groundbreaking public-private partnership that unites the Dayton region's most advanced biomedical research institution with the clinical resources of its largest hospital system. The Neurosciences Institute is designated as a University System of Ohio Center of Excellence.
Together, the neuroscientists of Boonshoft School of Medicine and the clinical neurologists of Premier Health collaborate to conduct cutting-edge grant-funded research and clinical trials, enhance care quality and access in an area of critical need for a growing patient population and strengthen the economy and reputation of the region by earning international recognition as a center of excellence in neuroscience. This collaboration will provide opportunities for neurology residents to be exposed to and participate in neuroscience research.
---
Dayton Veterans Affairs Medical Center (VAMC)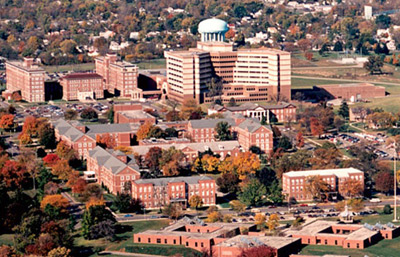 The Dayton Veterans Affairs Medical Center is a 120-bed acute care facility that serves veterans from 29 counties. The center includes a 265-bed nursing home and a 115-bed domiciliary. A well-established regional hospital, the Dayton VAMC is the third oldest VAMC in the country. The 1992 opening of a state-of-the-art acute care hospital made it possible for the Dayton VAMC to enhance the means of continuing its mission: Providing high-quality care to veterans. The VAMC is a principal teaching hospital for the Wright State University Boonshoft School of Medicine. In addition to serving as a primary training site for internal medicine residents, the VAMC offers integrated residencies in surgery and dermatology.
The Neurology Clinic has access to six exam rooms. The neurology staff has private offices in which they perform dictation and consultations. There are two EMG/NCV rooms, one EEG room, and three rooms for sleep studies.
---
Dayton Children's Hospital
Dayton Children's Hospital a 155-bed private, not-for-profit tertiary pediatric health care facility that offers a full range of inpatient services, 35 subspecialty and general outpatient clinics, and public health programs encompassing health maintenance, early diagnosis and treatment. Included within the hospital are a 16-bed pediatric intensive and progressive care unit, a six-bed intermediate care unit, a 10-bed hematology/oncology unit and a 41-bed state-of-the-art Level III newborn intensive care unit. Dayton Children's is staffed by nearly 1,500 employees. The medical staff consists of around 350 physicians. Additionally, over 1,000 community volunteers devote their time to hospital.
Dayton Children's, the only children's hospital serving the greater Dayton area, receives referrals from 20 Ohio counties and eastern Indiana. Operating as an acute care facility since 1967, the medical center offers medical and surgical services as well as diagnostic evaluation in numerous areas, including neurology.
At Dayton Children's, we provide specialty care for children and adolescents with neurological conditions-everything from epilepsy and headaches to movement disorders and chronic pain. Our experienced pediatric neurology team is physician-led and includes nurses and nurse practitioners, neuropsychologists and dieticians. Patients with neurological concerns often have complex medical needs, our team collaborates with other pediatric specialists at Dayton Children's to ensure each child's unique needs are met. These specialists can include experts in neurosurgery, rehabilitation therapy, developmental medicine, psychology, genetic testing, and many other clinical areas.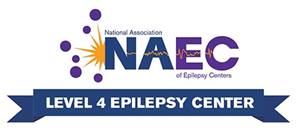 Dayton Children's neurology department is accredited by the National Association of Epilepsy Centers (NAEC) as a level 4 epilepsy center. Level 4 epilepsy centers have the professional expertise and facilities to provide the highest level medical and surgical evaluation and treatment for patients with complex epilepsy.
Last edited on 08/11/2023.