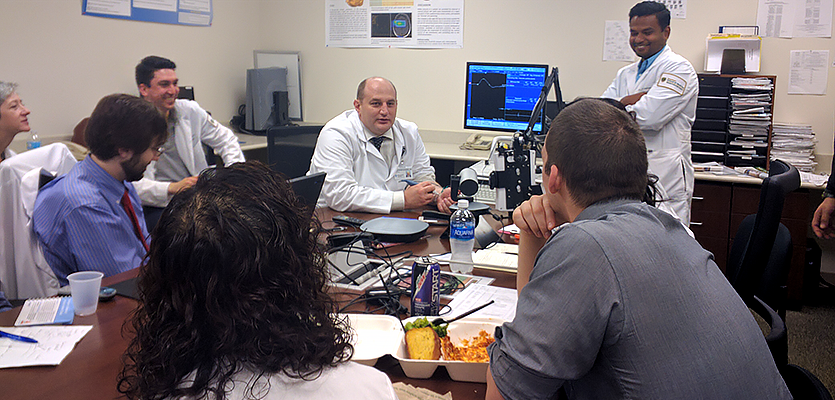 Rotation Schedule
 
PGY1
(4-week blocks)
MVH Inpatient Neurology
2
Neurology Subspecialty Clinic
1
Inpatient Internal Medicine
4
Internal Medicine Electives
1
MVH Medical Intensive Care
2
Outpatient Internal Medicine
.5
MVH Emergency Department
1
Internal Medicine Night Float
1
---
Electives
The neurology resident develops a basic understanding of several subspecialty areas of neurology during this rotation. The resident begins an exploration of areas for further training and future practice. Residents will be required to take at least one block of EEG/epilepsy as part of their training.
---
Call schedule
PGY1 overnight call consists of night float coverage.
PGY2 residents have no overnight call until the last block.
PGY3 and PGY4 residents will assume overnight call consistent of a night float system in-hospital at Miami Valley Hospital covering general neurology, vascular neurology, and neurocritical care patients. The residents will have supervision from the attending neurologists.
Last edited on 08/11/2023.