Vascular Neurology Fellowship Program
Program Director
Esteban Cheng-Ching, M.D.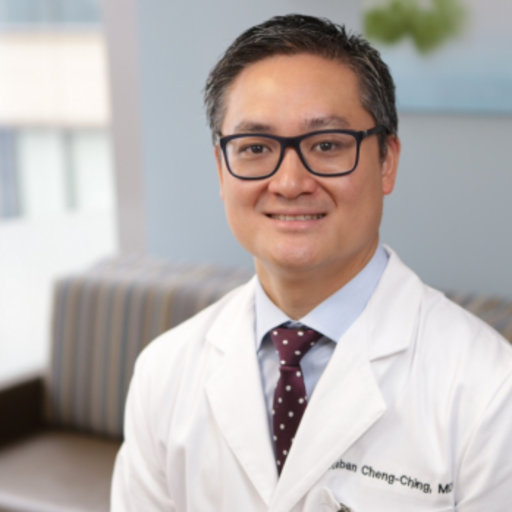 Graduated Fellow
Umran Ugur, M.D.
Program Description
The Wright State University Boonshoft School of Medicine (WSU BSOM) Vascular Neurology Fellowship is a one-year ACGME accredited program that provides an in-depth and comprehensive training experience in the management of patients with cerebrovascular disease. The fellowship program provides the trainee with the knowledge, tools and skills, as well as the academic, clinical and practical training to care for patients with neurovascular disorders.
The Vascular Neurology Fellowship takes place at the Premier Health Clinical Neuroscience Institute (CNSI) at Miami Valley Hospital main campus.
Miami Valley Hospital (MVH) is a 973-bed, Level 1 Trauma Center, Comprehensive Stroke Center, and the main teaching hospital for WSU BSOM and multiple ACGME-approved medical residencies and fellowship programs. MVH has been a Joint Commission certified Comprehensive Stroke Center since 2015, recognized in 2019 with "Target: Stroke Honor Roll Elite Plus" and in 2020 with "Target: Stroke Honor Roll Elite and Advanced Therapy Achievement Award" by the American Heart Association/American Stroke Association, and approved for the Get with The Guidelines® Stroke Gold Plus Award. MVH is the main Hub for stroke care for the Premier Health Stroke network serving multiple (9) spoke hospitals and free-standing emergency rooms. Through our Telestroke network the stroke team specialists provide care via telemedicine to patients presenting at these other facilities. Patients are evaluated for acute stroke care, reperfusion therapies, and when required are transferred to MVH for higher level of care, including NeuroInterventional and Neurosurgical procedures.
Vascular Neurology patients receive inpatient care at Miami Valley Hospital in the Neurology Unit as well as in the Neuroscience Intensive Care Unit, which is a 36-bed state of the art unit, with a 2-1 nursing ratio and staffed by an attending with vascular and neurocritical care specialty training (all NCC board certified), residents and advance practice nurses.  
Our Primary Stroke Service is staffed by a Vascular Neurologist, Vascular Neurology fellow, Neurology residents and advance practice nurses, with medical students being part of the team and adding to the teaching and learning experience.
The NeuroInterventional service is an integral part of the care of patients with vascular neurology conditions. This team consists of 3, board certified, Neurointerventional neurologists available 24/7/365 for consultation or emergency care. MVH has 2 dedicated biplane angio-suites available with state-of-the-art technology and staffing. 
The MVH Emergency Room is one of the largest in Ohio, with 76 beds and 136000 visits last year.  Premier Health also owns CareFlight for around the clock emergent transportation service with 4 Dauphin helicopters and 6 ground mobile intensive care units based across various hospitals in our region with a dedicated Stroke Alert protocol that allows rapid transportation of stroke patients to Miami Valley Hospital for advanced reperfusion therapies. 
Schedule
The fellowship academic year is divided in 4-week rotation blocks and during the year the fellow will spend 6 blocks in the Stroke Service, 2 blocks in the Neuroscience ICU, 2 blocks in the NeuroInterventional Surgery, with the remaining rotations in the outpatient department and neuroimaging.
Throughout the year the fellow will also be an integral part of the Tele-Stroke network, and have a weekly continuity clinic.
On-call is from home every 4th night.
 
Educational curriculum:
Structured learning is established to provide an optimal learning experience. 
Vascular neurology case conference: Weekly on Wednesdays at 7am. This conference is multidisciplinary, with attendings from various specialties present, including neurology, vascular neurology, neurointerventional surgery, neurosurgery and neuroradiology. Complex vascular neurology cases are presented, the history and presentation as well as imaging is reviewed, and the cases are discussed in detail. 
Neurology Grand Rounds: biweekly, with variety of Neurology topics covered, including vascular neurology and neurocritical care topics. 
Carotid conference: Monthly. Cases with carotid pathology are presented and discussed. Attended by specialists in Vascular Neurology, Neurointerventional surgery, Vascular surgery and Cardiology. 
Stroke Journal club: monthly.
Dedicated lectures on neurovascular topics: monthly.
Last edited on 08/11/2023.