Are you ready for medical school? Wright State's Prematriculation Program is a four-week summer program for incoming medical students that can give you a head start!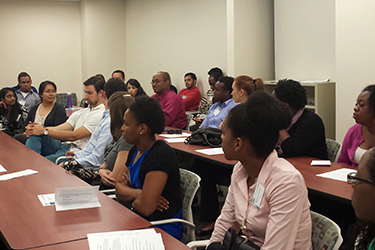 The Prematriculation Program offers exposure to material seen early in the first year, including courses in Human Structure (both lecture and lab), Critical Thinking and Testing Strategies. Team learning will be used to reinforce the material covered in these courses. The program also will give you additional time to get acquainted with the Dayton area, find a place to live and interact informally with some of your new classmates, faculty and staff.
Students are selected for the program with preference given to the following:
Students with a non-science undergraduate major
Those who have been out of school for a substantial period
Students who are changing professions
Students who have educational backgrounds that put them at a disadvantage
Members of under-represented minority groups
All students who have been accepted by the Boonshoft School of Medicine are encouraged to apply. If you don't meet the above criteria but would like to apply for other reasons, please indicate your reasons on the application form. We will carefully evaluate all applications to the program. A number of scholarships are available to offset living expenses during the four-week session. The program itself is free.
For more information, contact Lakia Q. Gray, M.P.A., director of recruitment and student development, in the Office of Admissions and Student Affairs, at (937) 775-2934 or lakia.gray@wright.edu.
Last edited on 07/19/2016.