---
2021 Academy of Medicine Virtual Celebration Event
Wednesday, April 28, 2021
6-7 p.m.
Virtual Event
There is no cost to attend this virtual event. A Webex link will be emailed to all registered attendees prior to the dinner. The Academy of Medicine board encourages attendees to support local restaurants with carry out orders on this special evening.

This annual event honors outstanding medical students, residents and faculty from Boonshoft School of Medicine while recognizing the dedicated work of members of the Wright State University Academy of Medicine in an unforgettable evening of camaraderie and celebration. Each year, the event features luminary speakers from the field of medicine, arts or entertainment.
 
Featured Presenters:

Dr. Michael Dulan and Dr. Rosalind Moore Dulan

Dr. Michael Dulan and Dr. Rosalind Moore Dulan, 1997 resident graduates of the St. Elizabeth Family Practice Residency Program. They will share lessons they have learned from serving prison populations at Dayton Correctional Institute, international mission trips, and working together as a husband and wife team for more than 20 years at Dulan and Moore Dulan Family Wellness Center in Lebanon, Ohio.
For more information, contact Nicki Crellin, director of major gifts, at nicki.crellin@wright.edu.
---
About the Academy of Medicine

The Wright State University Academy of Medicine is a community-based service organization dedicated to supporting excellence in medicine through education, research and service. Since its founding in 1977, the Academy of Medicine has made a difference in the lives of students at Wright State University's Boonshoft School of Medicine. Thanks in part to the Academy's dedicated annual and life members, the school remains a catalyst for better health care by preparing outstanding physicians.
The organization supports medical education through providing student loans and awarding student and faculty achievement. Through membership, the Academy has circulated $2 million in student loans — saving more than 400 students the high costs of commercial loans. With loan repayments and Academy memberships, nearly $125,000 is being added to the pool annually. All this comes from an annual membership of $250. In addition, physicians in their residency qualify for a discounted associate membership of $50.
---
Board of Trustees
Megan Dines, M.D. — Chair
Bruce Binder, M.D., Ph.D.
Dana Frazer, M.D.
Misti Grimson, M.D.
Susan Komorowski, M.D.
Kelli Melvin, M.D.
Irina Overman, M.D.
Thales Pavlatos, M.D.
Janelle Pool, M.D.
Thomas Proctor, M.D.
Joni Vest, M.D.
Valerie Weber, M.D. — ex officio
---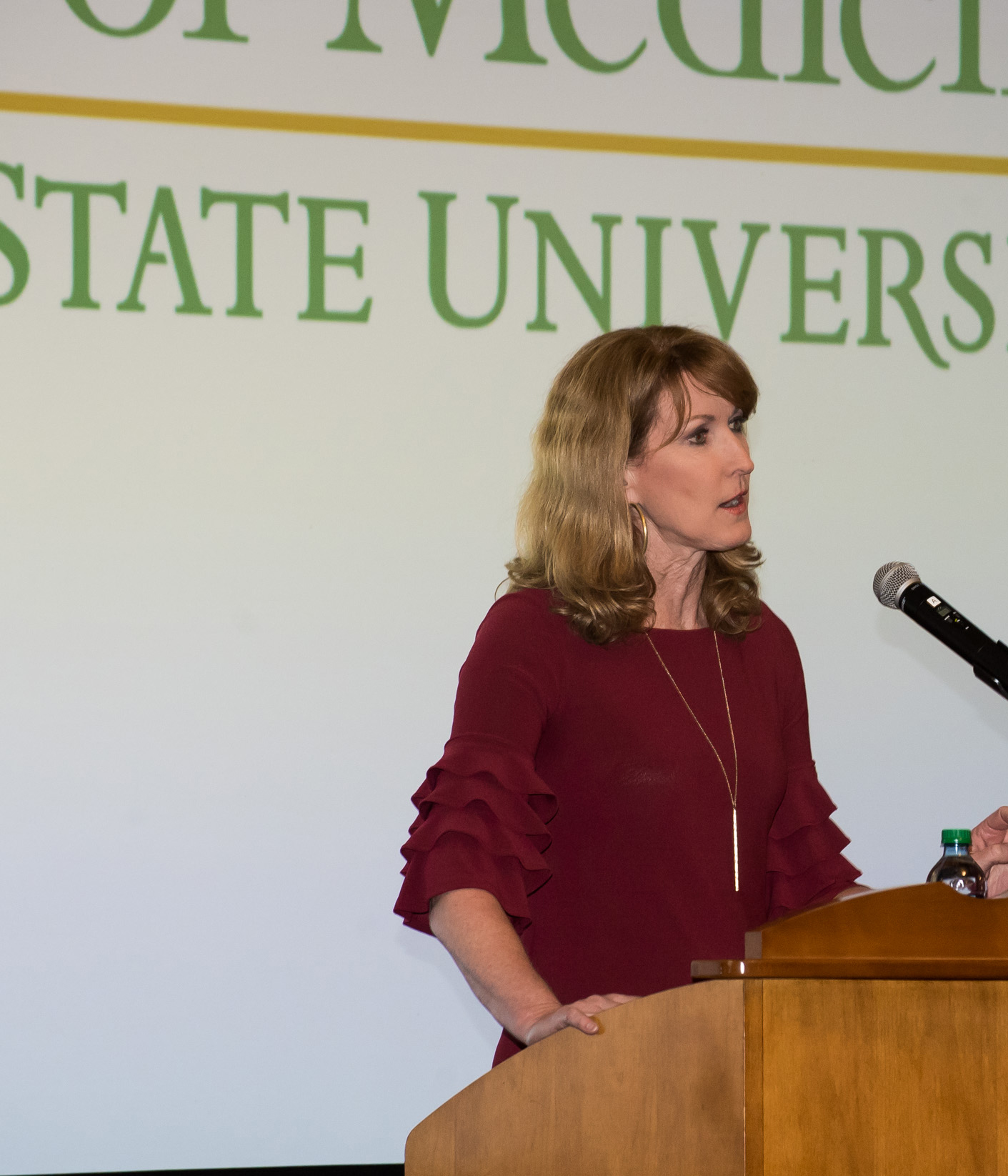 Student and Faculty Awards
Each year, the Academy of Medicine presents awards to outstanding students and faculty. The awards are presented each spring at the Annual Dinner, based upon academic achievement for the current year.
View the past winners of the Academy of Medicine Awards.
---
Low-Interest Loan Program
The Academy of Medicine's low-interest loan program for Wright State medical students is one of the best available anywhere in the nation. It has the lowest interest rate (5%) and the longest deferral of payment (three years after graduation).
Since 1985, member-supported Academy programs have generated $2.5 million in simple-interest loans to over 400 Wright State medical students. Used strategically in place of more expensive loans that compound during medical school and residency, Academy loans have saved medical students $448,800 in additional debt burden. What's more, the Academy has a 99.8% payback rate on its loans.
Benefits of the Academy Loan:
Does not accumulate interest while you are enrolled at least half time at WSU BSOM
Low, fixed interest rate of 5%
Defer payments up to 3 years after graduation
No penalties for prepayment
Things to think about:
Cannot consolidate with federal student loans
Does not qualify for Public Service Loan Forgiveness (PSLF)
Can defer payments in residency (up to 3 years) but will accumulate interest
Loan repayment will be through a separate loan servicer
Truth in Lending Act:
The Truth in Lending Act (TILA) of 1968 is United States federal law designed to promote the informed use of consumer credit, by requiring disclosures about its terms and cost to standardize the manner in which costs associated with borrowing are calculated and disclosed.
---
Scholarship Fund
The Academy of Medicine has created a new scholarship fund to address one of the Boonshoft School of Medicine's highest priorities: philanthropic support for scholarships. As the cost of attending medical school continues to climb nationwide, Boonshoft School of Medicine graduates are now entering residencies with an average debt of more than $197,672. This new scholarship fund was created to help reduce their reliance on costly loans to cover their tuition.
To contribute to the Academy of Medicine Scholarship Fund, make your gift online. For more information about the fund, contact Nicki Crellin at nicki.crellin@wright.edu or (937) 245-7634.
---
Founders
John R. Beljan, M.D.*
Richard A. DeWall, M.D.*
Raymond M. Kahn, M.D.*
Frank L. Shively, Jr., M.D.
Sylvan L. Weinberg, M.D.*
Drs. Beljan and Shively first envisioned the Academy of Medicine on a fishing trip. They saw that School of Medicine faculty members were in a unique position to provide financial assistance to medical students. Dr. Beljan explained, "We discussed how to break down the barriers among the university, community, and medical school and how to unify them into a cohesive force to benefit the people of this region." Their pioneering vision was realized in today's Academy of Medicine.
*Deceased
---
JOIN THE ACADEMY OF MEDICINE
Life Membership - $1,000, plus $100 for each year under age 60
Annual Membership - $250
Associate Membership (Residents) - $50
For more information, contact Nicki Crellin at nicki.crellin@wright.edu or (937) 245-7634.
Last edited on 08/02/2021.