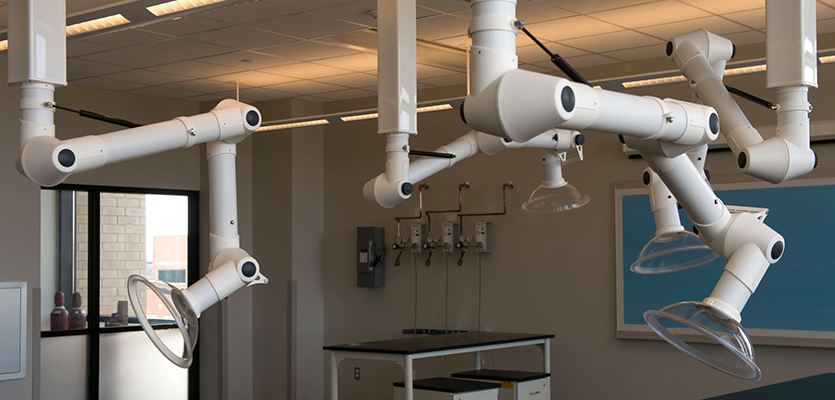 Education and training in neuroscience is intensifying at Wright State University, just as it is in the international scientific community. Undergraduate and graduate level courses, degree programs and concentrations are offered through the Wright State University College of Science and Mathematics and Boonshoft School of Medicine.
Neuroscience Courses
Degree Programs
Bachelor of Science in Psychology, Behavioral Neuroscience Concentration: In the Department of Psychology at Wright State University, undergraduates have the option of receiving a Bachelor of Science degree with a concentration in Behavioral Neuroscience. This concentration prepares students for graduate studies in Behavioral Neuroscience and can be easily modified to incorporate premedical requirements as well.
Master of Science in Physiology and Neuroscience: The Department of Neuroscience, Cell Biology and Physiology offers a program of graduate study leading to the Master of Science in Physiology and Neuroscience. The program provides students with a broad knowledge of physiology and neuroscience as well as concentrated experience in one specific area of specialization.
Biomedical Sciences (BMS) Ph.D., Neuroscience Concentration: The Neuroscience and Physiology area of concentration in the BMS Ph.D. program involves investigating the function of the cell, the organ and the whole animal, using molecular, cellular, physiological and behavioral approaches. The concentration covers a broad range of interests from genetic level study to behavioral and theoretical research.
Last edited on 09/02/2016.