Global Health Inititative Travel Preparation
TRAVEL CHECKLIST
---
HEALTH INSURANCE
Students are required to have health insurance coverage while traveling abroad. The WSU Boonshoft School of Medicine insurance coverage remains in effect while students are traveling internationally. If you have a different insurance plan, please make sure your plan covers you abroad.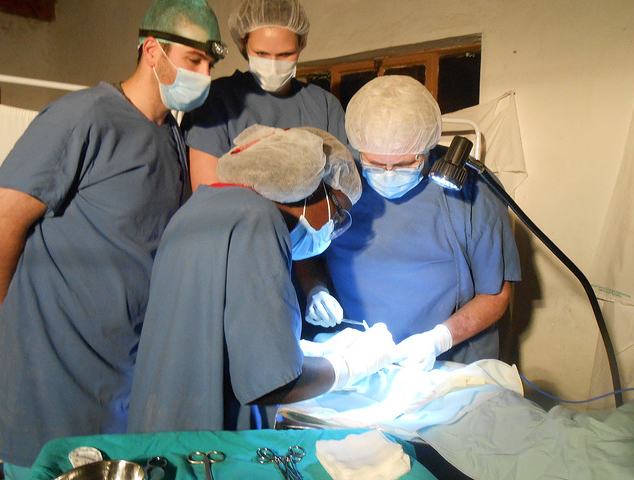 Evacuation Insurance
Evacuation insurance is required for international travel. This insurance provides emergency assistance worldwide and allows you to leave the country easily in the event of an emergency while you are traveling. Many insurance companies do not incorporate this feature into their plans and some travel abroad programs encourage you to purchase evacuation insurance from them. As Wright State students, we are required to obtain evacuation insurance from the University Center for International Education (UCIE) located in E190 Student Union (next to the bookstore). In order to get your ISOS insurance card, you will need to fill out the application on the UCIE website (see link below).
For questions, contact Joy Wanderi in the UCIE office at (937) 775-5748 or 3106 or joy.wanderi@wright.edu.
Extended Health Insurance
The International SOS insurance provided through Wright State doesn't cover hospitalization or extensive health care in the event of an emergency. Joy Wanderi, from the UCIE office, recommends purchasing extended health insurance through Wallach Insurance. This insurance is just $9 per week and should cover anything that might not be covered on another health insurance plan. To purchase the insurance, go to Wallach Insurance. Once you get to the site, if you are 29 years old or less, please click on "HealthCare Global 2000" and if you are 30 years of age or older, please purchase "HealthCare Global." Once purchased, please send the confirmation email to Monica Ratliff, the WSU education abroad advisor, at monica.ratiff@wright.edu so it can be placed in your file to keep the university informed should something happen on your trip.
Combined Travel & Health Insurance
There are hundreds of circumstances that could cause you to cancel your trip, return home early or need to seek emergency medical treatment while traveling abroad, and this can all amount to a large expense for the traveler.
"On one occasion when I was traveling to Peru, I got stuck in Dallas for two days due to a weather delay that grounded all flights, and my team missed our connecting flight in Lima through a different airline.  Neither airline would be flexible with my team, and we had to scramble to repurchase our connecting flights and rearrange our itinerary.  It ended up costing us $10,000 more than was planned for the whole team, which would have been completely covered by purchasing travel insurance," Jon Stofer, M.D., M.P.H., '18, reported after a recent trip.
There are two primary companies that have been used by students in the past. Travel Guard insurance offered by AIG or Berkshire Hathaway is suggested. Information is available on the Travel Guard website.  This insurance is both travel and extended health insurance that can be used to cover a variety of issues you might encounter while traveling.  Most travel agents can reserve this insurance when flights are booked if you check with them first.  You can get more information and request a quote for your next trip by downloading this Travel Guard document.
---
TRAVEL WARNINGS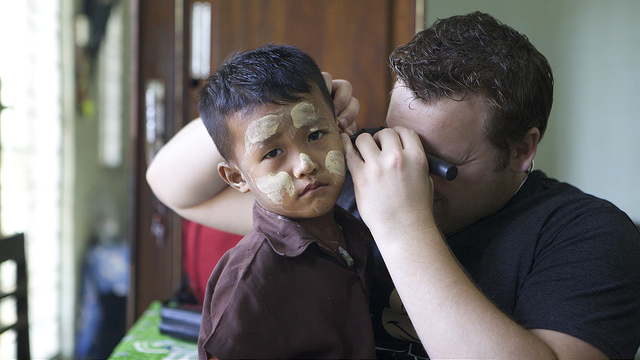 Medical students planning on traveling internationally are encouraged to review Wright State University's policy guidelines to ensure that they are informed of WSU's involvement in their trips before departure. In addition, it is advised that students check to make sure the country of interest is not on the U.S. State Department Travel Warning List before making additional plans. The website provides a concise list of the countries that are currently under travel warnings along with the date the warning was issued. Students can refer to this link for a quick update.
The University Policy on international travel is 9510.10. Most pertinent to medical students are sections that require medical students to obtain travel insurance from the University Center of International Education (UCIE) and to obtain approval from the WSU provost for traveling to countries issued with a "travel warning." University Policy 9510.10 reads as follows:
9510.10 International Travel
---
Unite for Site Global Health Modules
Last edited on 10/13/2020.