We regret to inform you that, due to the current COVID-19 pandemic, this year's Reunion Weekend has been canceled. Thank you for your understanding.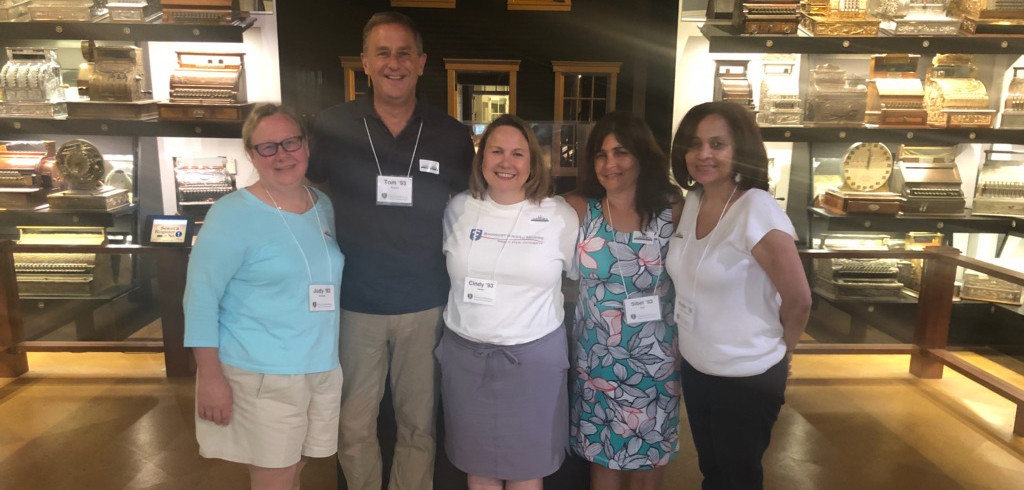 Wright State University Boonshoft School of Medicine Reunion Weekend
May 15-17, 2020 Dayton, Ohio
Commemorate the 40th anniversary of the Boonshoft School of Medicine with an all-class reunion, with special celebration for the classes of 1980, 1985, 1990, 1995, 2000, 2005, 2010, 2015
---
Weekend Activities Include
Continuing Medical Education
Saturday, May 16, 2020
Time: 9-11:30 a.m.
Location: Medical Sciences Building Auditorium
Cost: free
Information is forthcoming.
---
Back to School
Saturday, May 16, 2020
Time: noon-3:30 p.m.
Location: White Hall
Cost: free
Go Back to school during reunion weekend. Lunch will be provided for our Back to School participants. After lunch, alumni will step into the shoes of today's medical students for an interactive afternoon of "learning".
---
Evening dinner, dancing, and beer and wine tasting
Saturday, May 16, 2020
Time: 6:00 p.m.
Location: Hilton Garden Inn Ballroom
Cost: $50 per person
Saturday evening's dinner will be held at the Hilton Garden Inn in Beavercreek. A reception will begin at 6:00 p.m., followed by a sit-down dinner at 6:30 p.m. Throughout the evening, we will offer a beer and wine tasting.
---
Graduation
Sunday, May 17, 2020
Location: Schuster Center, 1 W. 2nd St., Dayton, OH 45402
Cost: free 
Congratulate the class of 2020 at their graduation ceremony and welcome them as our newest alumni.
---
OvernightAccommodations
Hotel reservations are separate from reunion registration. We have reserved a block of rooms at The Hilton Garden Inn, at a rate of $149 for a King and $159 per night for two queens. Breakfast is included in this rate. To make a reservation, call the hotel at 937-458-2650 and ask for the WSU BSOM Reunion Weekend rate.
For any questions related to Reunion Weekend, please contact Nicki Crellin, director of major gifts, at 937.245.7634 or nicki.crellin@wright.edu.
---
Past Reunion Weekends
Last edited on 05/04/2020.