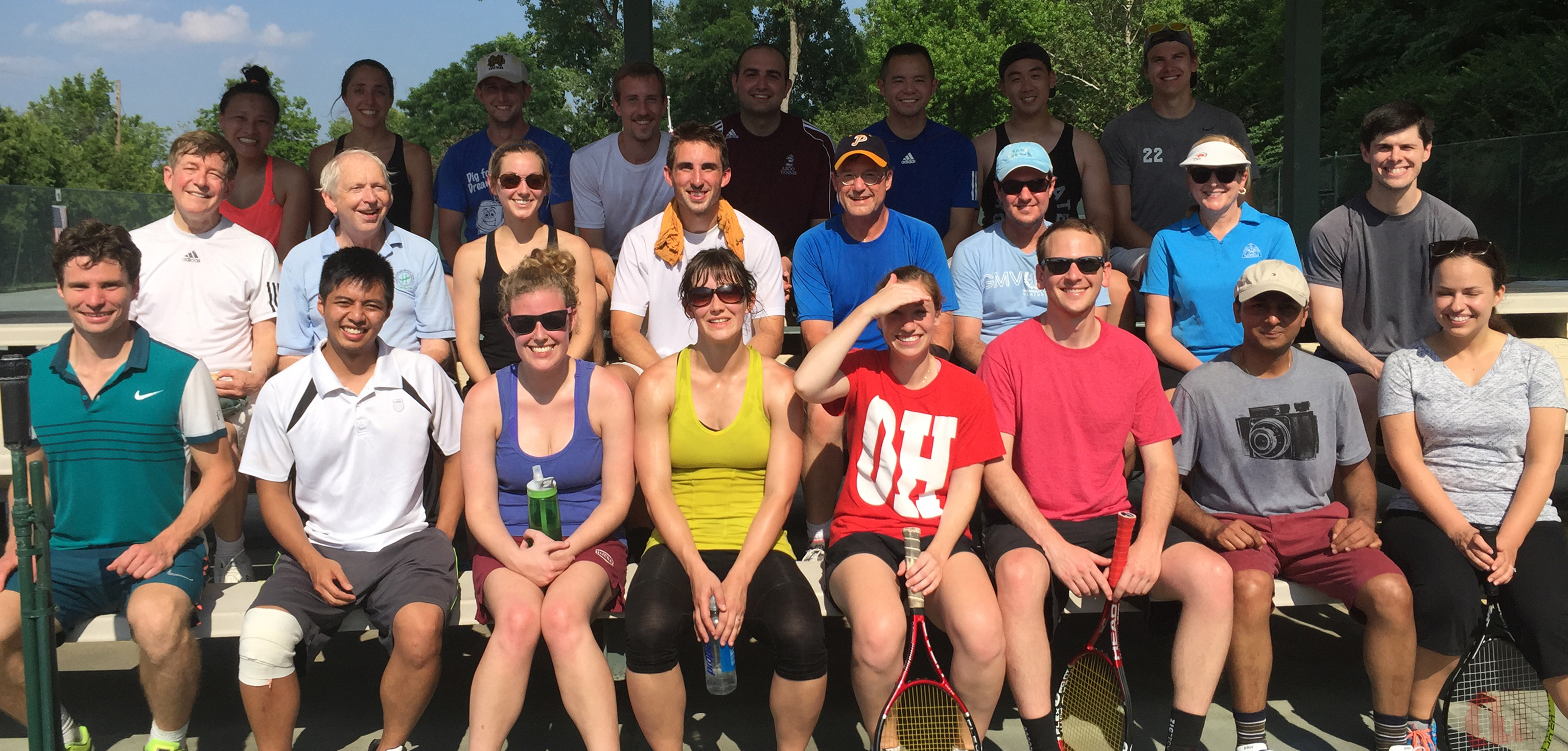 Good Neighbor House (GNH) was founded out of a collaboration of eight Dayton-area Seventh-Day Adventist churches who desired to make a difference by helping to meet the needs of the under-served in the Dayton community. In 1996, GNH established a clinic dedicated to providing medical, dental and vision services to the working uninsured community. Today, GNH offers a full range of health and human services in collaboration with many local agencies in the Greater Dayton Region.
3-7 p.m., Saturday, August 18, 2018
Virginia Hollinger Memorial Tennis Club
201 Shafor Blvd., Dayton, OH 45419
Please join us for the fourth annual Boonshoft School of Medicine Tennis Charity Outing on August 18, 2018, at the Virginia Hollinger Memorial Tennis Club. In the spirit of bringing the Boonshoft School of Medicine community together for a good cause, we offer a day of fun, exercise, music, food, mingling, and of course, tennis! All proceeds from this event (after expenses) will go towards the Dayton Good Neighbor House, and your entrance fee also pays for a dinner!
Planning Committee
Registration
Admission is $15 for Wright State University students and staff; and $30 for alumni, faculty and friends.
For more information
For more information, contact one of the following:
Last edited on 07/31/2018.