Frequently Asked Questions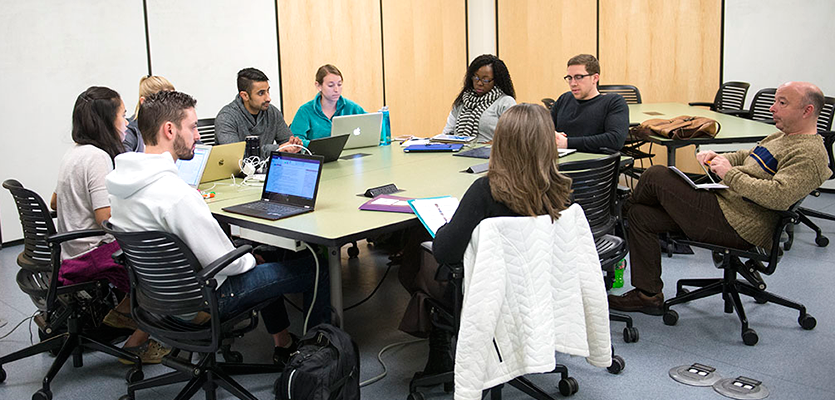 Q: How will the WrightCurriculum prepare students to do well on the USMLE?
All three steps of the USMLE are now emphasizing integration of biomedical science and clinical practice. Almost all questions are in a clinical vignette format that requires students to apply knowledge to solve problems, which is what our new curriculum requires continuously across the four years. How well the student performs on these exams is a function of his or her self-directed learning skills, our challenging him or her to think critically from day one in the curriculum and his or her determination to do well.
Q: Since we need to turn out more primary care physicians in the United States, why have a scholarly project requirement?
We believe that future primary care physicians will serve their patients and communities best if they are well-grounded in how to evaluate the scientific literature, know how to write well and can manage a project effectively.
Q: We have comprehensive coverage of content in the B1 curriculum. How will it be covered in the WrightCurriculum when the time frame is reduced?
The construction of the Foundations of Clinical Practice phase started with defining overarching learning objectives. Each module's learning objectives will link closely to the summative assessment for that module and the learning objectives. Curricular content within each module is identified by the Leadership Group and content experts on the faculty, and our curriculum inventory will identify gaps and redundancies. Furthermore, student feedback on courses over the years has repeatedly identified content domains that are either missing or are unnecessarily redundant. By the systematic integration of key concepts for the practice of medicine within engaged and active learning activities, students will master what they need to know in a shorter time frame.
Q: While the concept of clinical and basic science integration sounds great, how will you keep the modules and clerkships from being sets of silos?
The curriculum will no longer be structured with learning "the normal," then "the abnormal" and finally clinical application. Rather students will be learning about disease processes and therapeutic approaches within the context of normal development and function. The medical knowledge threads and overarching learning objectives will be incorporated into foundational modules, clerkships and clinical electives, and assessments throughout all three phases of the curriculum.
Q: Will there be integrated clerkships?
We plan to offer at least a portion of the clerkship curriculum in an integrated fashion through outpatient experiences. Currently our students learn about caring for patients primarily in hospital settings, but, increasingly, patient care takes place in a variety of community-based settings. A longitudinal experience allows for students to see the same patients and families over time and within community context.
Q: How will decisions regarding curriculum content be made?
Leadership Group faculty will make content decisions in consultation with additional content-expert faculty, the WrightCurriculum Steering Committee and the Faculty Curriculum Committee, which is responsible for the overall design, monitoring and evaluation of the curriculum.
Q: What will happen to the summer between first and second year?
There will still be a break between the first and second year to allow for students to complete AHEC experiences, global health experiences, research or other enrichment activities.
Q: When will students have the opportunity to do electives?
Through the Student Interest Groups, there will be opportunities for shadowing and mentoring in the various specialties and sub-specialties of medicine, which students can begin doing during the Foundations Phase. Since the Doctoring Phase will end in March of each year, students will have the opportunity to begin electives much earlier in the WrightCurriculum, before needing to make crucial decisions about career choice.
Q: Some medical schools have jumped right in to a whole new curriculum. How and when will ours start?
The WrightCurriculum will go live in the fall of 2017. However, since 2013 we have been field-testing and evolving our pedagogies and assessments. In the spring of 2016, we will combine and integrate three of our organ system courses of the second year into a single module. "Cardiovascular, Respiratory and Renal" will become "Staying Alive" and will be delivered at the end of the second year. In spring 2015, we administered the National Board of Medical Examiners Comprehensive Basic Science Examination (CBSE) to all first- and second-year students on the same day. This was our first attempt at conducting a progress test. We will notify incoming students in 2016 (class of 2020) that they will be required to complete a scholarly project for graduation.
Q: How will faculty learn their roles and responsibilities for the new curriculum?
We are involving faculty of all ranks in all departments in the creation of the WrightCurriculum. In addition to the annual faculty development events, we continue to offer workshops on both assessment of pedagogy, e.g., peer instruction, TBL, MCQ-writing, patient case development. In the fall of 2015, we will recruit and train faculty for the WrightQ sessions in the "Staying Alive" module and then slowly expand the number of faculty who can serve as facilitators.
Q: Will the grading system change?
The Faculty Curriculum Committee has already voted that the new curriculum will be a Pass/Fail curriculum. A task force is identifying the key elements for a comprehensive assessment of student progress along the Milestones. We will have a systematic and fair process for identifying students who are eligible for AOA and merit-based scholarships and awards.
Q: It would appear that students will be more responsible for their learning than in the current curriculum. How will this affect the admissions process?
We anticipate that the Admissions Committee will increasingly evaluate applicants on their experience with and motivation for self-directed learning.
Last edited on 06/15/2017.