Frequently Asked Questions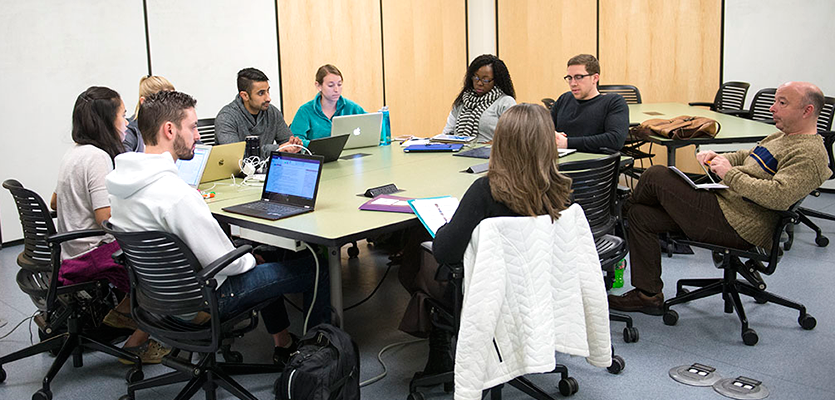 Q: Because of the shortened period of basic science, how can I be really successful on Step 1 of the National Board exam? 
We developed the content and the process of learning content during the Foundations phase to emphasize relationships between normal and abnormal physiology, basic biomedical science and clinical application. We reviewed all content of the 2-year previous curriculum, eliminated redundancies and topics no longer relevant to Step 1, and focused on your learning and using the most important, clinically-relevant concepts within the biomedical sphere.

Being 'really' successful on Step 1 is our wish for every student, and our students have done well!  Keep in mind that there are many ingredients for this: (1) a curriculum that incorporates the key domains you need to know; (2) a curriculum that enables you to apply what you learn to solve authentic and novel problems that become increasing complex over time in the clinical sphere; (3) your motivation to learn more than is expected; (4) your flexibility to learn ways to learn when your current habits aren't working; (5) your devotion to keeping yourself healthy (mentally & physically) while studying more than you have ever had to do before in any school.
Q: I've always earned really good grades. How will I keep up my motivation to study hard if I'm not getting grades? How does the grading system work? Will I know how I'm doing, especially in compared to my classmates?
Great question. Yes, you will always know how you're doing.  In fact, more so than in many undergraduate courses because we have almost daily learning activities that provide immediate feedback on your level of mastery of the material. We use a Pass or Fail mark for the modules during Foundations – that's what appears on your transcript.  For grading in the Doctoring phase and in the Emergency Medicine Clerkship in Advanced Doctoring, there is also an honors designation for students who excel.  For the medical student performance evaluation that is released to residency programs, narrative comments in the clerkship evaluations are important, showing a high level of motivation and holding high professional standards.

The Department of Medical Education carefully tracks every student's performance. Someone will reach out to you if you are in academic difficulty and will work with you to get access to additional services such as tutoring, academic advising or counseling.  If you ever desire extra help in study skills, you can contact one of the academic advisors or others in either the Department of Medical Education or Office of Student Affairs and Admissions.
Q: The scholarly project.  Why do I have to do this when I'm not interested in doing research after medical school?
The curriculum for the scholarly project lays the foundation for how to approach a problem with a scientific perspective and gives you practice in identifying the key questions, developing a hypothesis, collecting data and analyzing, making conclusions based on the data, and putting it all together in writing. Residency programs are keen to learn if you have taken a project from beginning to end, and all residency programs require residents to complete a scholarly project continuing medical education, after specialty training, requires reading and evaluating the latest research findings so you can provide the best care for your patients.
Q: I don't see any lectures on the weekly schedules. How am I to learn without a faculty person teaching?  In college, I used lectures to know what to focus on with the reading assignments, pick up clues for what would be on an exam, and just coming to lecture counted some for my grade.
Just as you'll be expected as future doctors to use the best evidenced-based approaches with your patients, we used the most up-to-date evidence-based approaches in medical education to inform the design of our curriculum. These studies show that active learning, formative testing, and spaced retrieval of information are more effective at synthesizing, incorporating, and retaining knowledge than traditional lecture format sessions. The approach to learning in our curriculum is designed to improve your critical thinking skills, foster collaborative learning experiences to solve novel and increasingly complex problems, and most importantly, learning how to learn on your own. All of these skills will serve you well as you advance through the stages of your medical education. The lack of lectures does not prevent faculty from teaching, but channels faculty efforts to guide and facilitate your exploration of important concepts and skills in a way that makes you more of an equal partner in the experience. Faculty work diligently before, during, and after learning sessions to facilitate students' approach to and mastery of material. Multiple levels of student feedback and evaluation allow faculty to adjust their approach in real time to clarify difficult concepts, identify weaknesses, and fill perceived gaps.
Q: How am I going to learn all I have to learn about medicine plus learn how to learn?  Sounds way too much for me.  Will you have classes on how to read more effectively? Techniques for note-taking? Best video resources?  How to take so many multiple-choice exams?
Don't panic.  You've been selected, in part, because the BSOM Admissions Committee felt you have the capacity to learn from mistakes, deal with set-backs, and manage the multiple domains of your life. Medical school anywhere is a challenge — it is not easy.  We have a number of workshops throughout the first year on how to become a more effective learner, note-taking, reading, test-taking and time management. Additionally help is available through our academic advising and tutoring services.
Q: There seems to be a lot of emphasis on working with classmates?  What's that all about? I've always studied independently and did not like group projects.
During orientation, you will be assigned to a team of six or seven classmates. You'll work with this group for Team-Based Learning throughout foundations. Later, you will be assigned a different group for the WrightQ sessions. There are never any requirements for a team to do an out-of-class project.  Below is a 'word cloud' created by the first-year class at the end of the year, reflecting on their work with their 'team.' Besides the supportive and engaging nature of the experience, we know that students learn much about themselves and others – how to communicate, handle conflict, set realistic goals, hold one another accountable, and accomplish the goals. Much of the practice of medicine involves teamwork, and we are convinced that our focus on this kind of collaborative learning will serve you well going forward.
Last edited on 05/14/2020.