Acute Care Surgery and Surgical Critical Care Fellowship Programs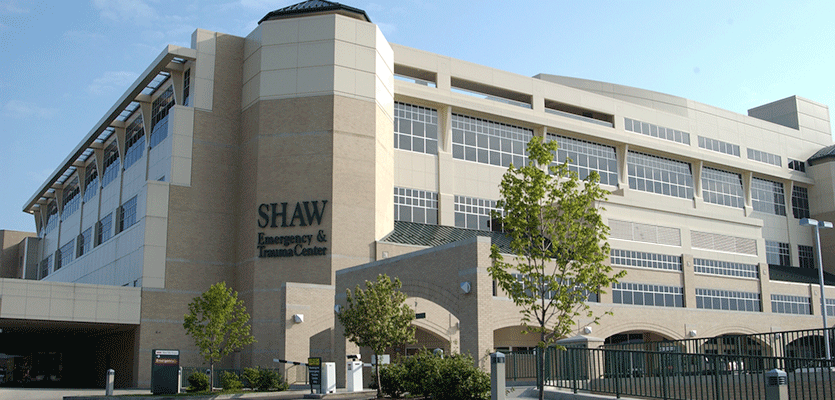 The Surgical Critical Care Fellowship Program is accredited in surgery by the ACGME Residency Review Committee (RRC). The program includes rotations in all disciplines at Miami Valley Hospital (MVH). The one-year program includes rotations in the Neonatal ICU, a Level III nursery with neonatal ECMO capability with 60 beds and the Medical ICU, with 17 beds. In addition to the Surgical Critical Care Fellowship, the AAST Board of Managers approved the Acute Care Surgery Fellowship Program in December 2012, and the program recruited the first fellow to start on July 1, 2013. The program follows the AAST Committee on Acute Care Surgery guidelines with surgical critical care in the first year, and a focus on trauma, emergency general surgery, vascular, cardiothoracic and hepatobiliary surgery during the second year. Electives in orthopedics, plastic surgery, burns, neurosurgery, gastroenterology and others are available.
The Department of Surgery's free-standing general surgery residency training program is one of the largest in the nation, graduating eight chief residents each year. In addition, all eight trauma, critical care and emergency surgery faculty are board certified in surgical critical care, and have significant clinical and basic science research interests.
Fellows are appointed as junior faculty in the Department of Surgery at Wright State University Boonshoft School of Medicine. Salary is commensurate with level of training, and benefits include malpractice, health and disability insurance, as well as an office with secretarial support and an annual stipend.
Facilities
Miami Valley Hospital is an 848-bed regional referral and specialty center and one of seven major teaching hospitals in the Greater Dayton area affiliated with Wright State University Boonshoft School of Medicine. The facility is a 20-year ACS-verified Level I Trauma Center (with nearly 3,000 trauma admissions and 500 emergency surgery admissions per year) and a regional Burn Center, and is the only such facility in southwest central Ohio. The MVH Shaw Trauma and Emergency Center was expanded and renovated in 2000, and includes a 41-bed ultramodern medical-surgical ICU, with new medical-surgical general care areas, operating rooms and a 71-bed emergency department. Supported by three Eurocopter Dauphin Helicopters (two located on site), the trauma center is the busiest emergency department in the state of Ohio, seeing nearly 100,000 patients annually.
Fellowship at a Glance
Fellowship positions: 2
Duration: 1-2 years
RRC Certified: SCC—Yes
Salary: Starting at

$ $56,098  for AY 2018-2019
Core Faculty
Admission Requirements
We seek applicants who have completed an ACGME/AOA-approved general surgery residency program and are board eligible or board certified in surgery (ABS or AOBS, or the equivalent). Interested applicants, please complete the application linked below.
How to Apply
Apply through the SCC and ACS Fellowship Application Service.
Last edited on 07/19/2018.