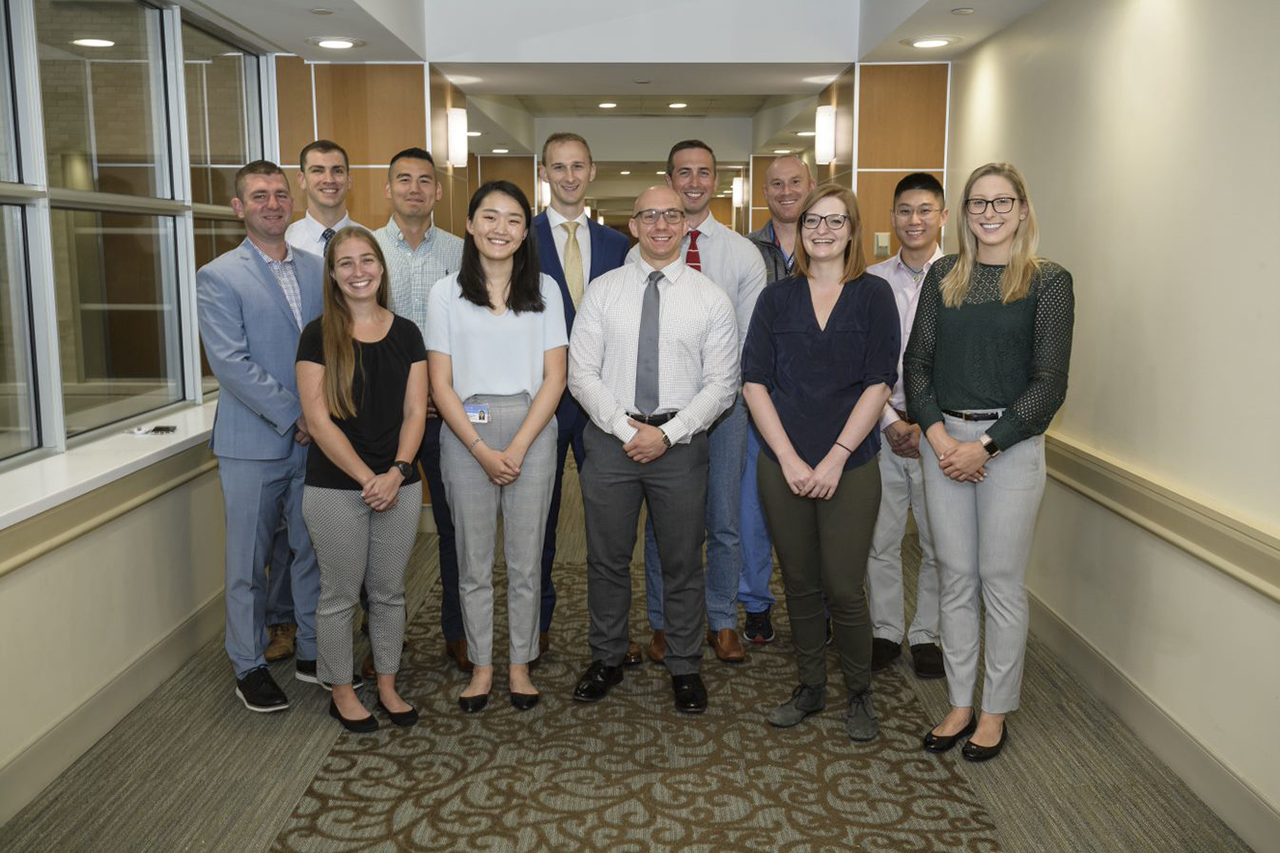 Application Process & Criteria
Civilian and Active Duty: Two Pathways for Application
The information on this page is an attempt to answer important questions for you as you consider our program. We hope that this page will make it easier for you. If questions arise, please contact us at the links below.
The Wright State University General Surgery Residency Program has eight categorical positions per year. Four positions are filled through the National Residency Matching Program (NRMP) and four positions are filled through the Joint Service Graduate Medical Education Selection Board (JSGMESB). We have preliminary positions as well that are available through the NRMP and the JSGMESB. You can access additional information about our residency program via the American Medical Association's FREIDA Online.
Program codes:
ACGME #: 4403821266
NRMP # — categorical: 2011440C0
NRMP # — preliminary: 2011440P0
Application Process and Requirements — Civilian Applications
Applications are accepted only through the Electronic Residency Application Service (ERAS).
Our program has no established deadline for application, rather we offer interviews on a rolling basis. We expect to begin offering interview opportunities starting in late September.  Over the past few years interviews have filled before December.
Applicants must meet the following requirements:
Be citizens of the United States or have Permanent Residency (green card)
We do not sponsor visas of any type
ERAS Application Requirements:
A completed ERAS application consists of the following:
Personal statement
Medical Student Performance Evaluation (submitted by your medical school in October)
Medical school transcript with current surgery grades
No less than three letters of recommendation from surgeons
USMLE Step I scores or COMLEX-USA Level 1 scores
USMLE Step 2 scores or COMLEX-USA Level 2 scores as available (it is our practice to not rank any applicant without Step 2/Level 2 scores available by February)
Curriculum vitae (CV)
Graduates of Medical Schools Outside the United State and Canada:
Must have a current valid certificate from the Education Commission for Foreign Medical Graduates (ECFMG)
USMLE Step 1 and Step 2 scores
No more than two years post-graduation from medical school
First Consideration for Categorical Positions Will Be Given to Applicants with:
Medical degrees from a U.S. medical school
Minimum Step I scores of 225
Grades of A or Honors in MS-III surgery core clerkship
Class rankings in the upper quartile
Excellent surgeon-authored letters of recommendation
No more than two years post-graduation from medical school
Research experience in medical school
The above criteria are intended to serve as guidelines only.
Interviews:
Invitations are extended to those applicants with credentials suggesting a strong candidacy for general surgery. Our 2020 interview dates will range from September to early December. Due to COVID-19 restrictions on travel, we are offering only virtual interviews for all candidates.  
The interview will include an overview of the General Surgery Residency Program followed by individual interviews with our department chair, program director, faculty members and a chief resident(s). We will also have a virtual tour of our main site, Miami Valley Hospital. In addition to individual sessions with program leadership, applicants will have opportunities throughout to meet with a variety of current residents and faculty.
Application Process and Requirements — Military Applicants
Military applicants should apply through the JSGMESB process.
Download application instructions from the appropriate service
Mail a copy of your application and CV to:
Michelle Fullard
88 MDOS/SSO
4881 Sugar Maple Drive
WPAFB OH 45433-5529
E-mail: michelle.j.fullard.civ@mail.mil
(Andrew Galusha, M.D., is the military associate program director)
Interviews are scheduled by invitation only. Notification is provided by e-mail as well as telephone. Interviews for military applicants occur during the months of July into October.
Answers to Frequently Asked Questions
Our program does accept IMG/FMGs, however because of our integration with the USAF, all residents must be either citizens of the United States or permanent residents and ECFMG-certified at the time of application.
While research and clinical experience are considered in the application process, there is no requirement to have completed either for acceptance.
We do accept COMLEX scores. While it is easier to compare candidates with USMLE scores, we do not require USMLE scores from osteopathic medical students/graduates.
Last edited on 06/21/2020.