Global Health Inititative Travel Opportunities
Jamaica
Jamaica

Price range and breakdown of costs
Airplane ticket (estimate): $650
Stay at Galina Breeze Hotel: $1,500

Includes housing, breakfast and dinner (lunches during the week were PB&J, banana chips/cookies and fruit slices)

Recreational activity + meal: $25 each

Day on the private beach with lunch
Day at the blue hole with lunch
Fundraising options
None of us did any fundraising for this trip. However, students in other trips sent letters to family and friends.
Vaccinations required
Hep B is recommended.
Visa information
Visas are only required for students who are not U.S. citizens. If you are not a citizen, you must go to the Embassy of Jamaica website and find out what type of visa you are required to have to enter the country. As of June 1, 2009, a U.S. citizen must present a valid U.S. passport for entry into Jamaica. Passport cards may not be accepted, so plan accordingly. Also, a return ticket must be presented at the time of entry, along with proof of funds for the length of the visit.
Timeline of the program
You will be told what the deadlines are at the main informational meeting for abroad studying. The next step is to turn in the deposits and the full payments to ACE. They will take care of purchasing your tickets and arranging every other detail for the in-country stay for you. At least one organizational meeting will be arranged for the students who are traveling and Dr. Guy prior to leaving the country, where you will obtain all the information you need.
Recommended pre-travel preparation
You are encouraged to do some reading about history and current events in Jamaica prior to leaving United States. A packing list will be provided to all the students who are going on the trip several weeks before departure. The only thing students need to make sure to do a few weeks in advance is to pay for their trip and get the Hep B vaccine.
What students will be doing during their stay
Students will be working along with other health care students (med students, nursing students) under the supervision of a health care professional, such as Dr. Guy. They will be seeing patients in government clinics, in a rural setting. The main responsibilities involve taking vitals, taking patient histories and giving out prescription/non-prescription medications to the patients after consulting with the doctor on staff. Other possible activities include taking a tour of the hospital in Port Maria, spending time with the patients at the infirmary, organizing the pharmacy. Besides the medical aspect, this trip is very beneficial in the sense that it provides a great cultural experience. All the workers at the Galina Breeze Hotel (where you will be staying) are Jamaican. You definitely have the opportunity to get to know them and their culture pretty well.
Swaziland
Swaziland
When
Summer between first and second years of medical school, dates determined by the Vanderwals, and usually between mid-June and late July. Usually three to four weeks, depending on the number of students participating and what fits your schedule.
Cost
Approximately $4,000, maybe more. The largest determining factor is airfare (usually $2,000-$2,300). This approximation includes housing, food, car rental and weekend getaways.
Airplane (~$2,300)
Flat cost to Luke commission (~$1,700)
Money for souvenirs (~$200)
Plus extra for touring South Africa for a whole week
Fundraising Options
A local French Club collects money and donates it to the group each year. This usually amounts to a couple hundred dollars per person, depending on the number traveling. You are always encouraged to send letters to family, friends, churches, etc.
Vaccinations required
Hepatitis A, Malaria prophylaxis
Visa information
Only a passport is required.
Pre-trip information
An informational meeting will be led by student coordinators in the fall for students interested in participating in the elective. Preparation typically begins after the first of the year, and travel plans are finalized no later than the end of January. There will be several meetings with the student coordinator, and the team of students traveling to Swaziland will meet with Dr. Kate Cauley for a pre-trip meeting.
Brief description
Students will be working with the Luke Commission, a faith-based, nonprofit organization started more than 10 years ago by Boonshoft School of Medicine graduate Harry Vanderwal.  The Luke Commission is significantly involved in providing basic primary care services and HIV/AIDS prevention and treatment services to people across the country.  Students will be working as a part of the larger Luke Commission primary care team in rural clinics and in the Luke Commission's facility, the Miracle Campus, under the direction and supervision of other Luke Commission staff.
Country information
Other information
Housing, meals and transportation are provided by the Luke Commission in the organization's compound. Security is a primary consideration while in Swaziland, and the Luke Commission staff works with students to support safe experiences during nonwork related excursions.
United States
Indian Health Services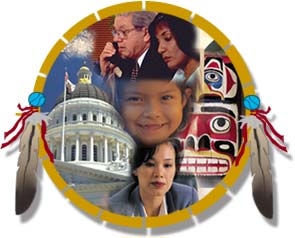 Various Indian Reservations in AZ, SD, MT, MN, AK, TN, NM, AK
Price range, and breakdown of costs
Travel to and from the reservation (although some locations will reimburse the student up to $500).
Housing and meals are provided.
Vaccinations required
N/A
Visa information
N/A
Timeline of the program
Third and fourth year students are accepted for one-month rotations or year-round commitments.
Recommended pre-travel preparation
Research each facility to determine which is the best fit for the applicant.
What students will be doing during their stay
Depends on the site, but the focus is on primary care. It is recommended that the student bring transportation in order to enjoy the great outdoors and national parks in free time.
Mandatory reading material
A list of frequently asked questions about traveling to the designated country with answers is on the Indian Health Service. Search for FAQ.
More Trips & Opportuniies
2015 Trips
 2012 Trip
Other Opportunities
Last edited on 11/13/2015.