The Wright State University Boonshoft School of Medicine Radiology Interest Group aims to provide information on this field of medicine to students interested in pursuing it as their specialty of choice. Through events organized with resident and attending physicians in the field, the Radiology Interest Group delivers exposure to experts, helping students develop contacts, learn about the field from primary sources of information and understand what is necessary to successfully match into a radiology residency position.
Officers
Faculty Advisor
---
Second-year medical students Jennifer Espenschied and Alexander Long hosted a Point of Care Ultrasound workshop with Dr. Lisa Hamilton in White Hall to bring additional hands-on imaging experience to their fellow first- and second-year medical students.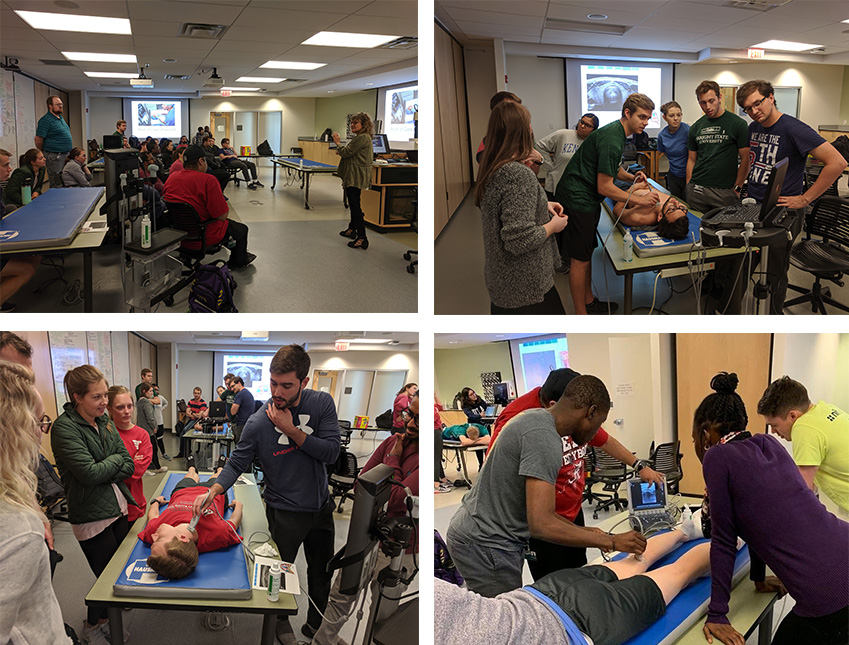 Last edited on 06/15/2020.