Internal Medicine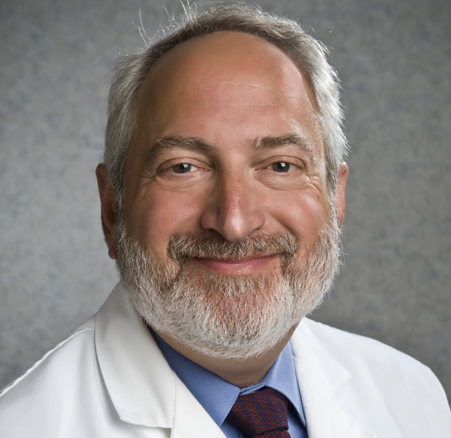 Welcome to the Department of Internal Medicine and Neurology. Internal Medicine at Wright State University operates as a "clinical department without walls." Although administrative/educational offices are located at the Miami Valley Hospital (MVH) Weber Center for Health Education, Internal Medicine is closely affiliated not only with MVH but also with the Dayton Veterans Affairs Medical Center and the Wright-Patterson Medical Center. In addition, both Kettering Medical Center and Dayton Children's Hospital are aligned with Internal Medicine through the medical school and postgraduate programs.
Over the past decade, internal medicine practice, research and education have undergone dramatic change. We have continued to excel at our three key missions – teaching, patient care, and scholarly activity. Internal medicine practice has become more ambulatory based and basic science research more molecular. Health services research and epidemiology have offered exciting new realms for investigation. Our mission and goals must reflect the changes in health care delivery, yet maintain the scholarly and inquisitive approach to clinical problem-solving in the hospital, office, and laboratory. Success relies on the strengthening of our affiliations with our community partners in health care delivery and our ability to work cooperatively and collaboratively with researchers and educators throughout the entire medical school and university.
The scholarly productivity of the Department has continued to grow, with over 200 resident presentations and publications this year. Several members of the Department published papers in peer-reviewed journals. Regional and national recognition of the faculty grew with presentations at major national meetings. Several residents had submissions at chapter meetings of the American College of Physicians and other specialty societies, with several residents earing awards for their work, including the top research award at the national American College of Physicians meeting.
Internal Medicine sponsors a categorical internal medicine program and fellowships in gastroenterology, hematology and oncology, and infectious diseases. The department also works closely with the Geriatric Medicine and Hospice and Palliative Care Fellowship Programs. Internal Medicine has divisions in Cardiology, Endocrinology, Gastroenterology, General Internal Medicine, Hematology & Oncology, Infectious Diseases, Nephrology, Nuclear Medicine, Pulmonary & Critical Care, and Rheumatology.
Glen Solomon, M.D.
Chair, Department of Internal Medicine and Neurology
Last edited on 08/11/2023.