Internal Medicine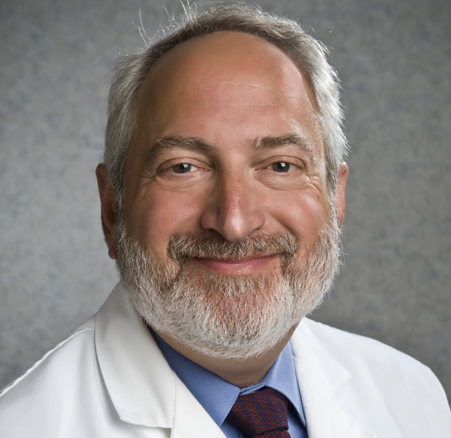 Welcome to the Department of Internal Medicine and Neurology. Internal Medicine at Wright State University operates as a "clinical department without walls." Although administrative/educational offices are located at the Miami Valley Hospital (MVH) Weber Center for Health Education, Internal Medicine is closely affiliated not only with MVH but also with the Dayton Veterans Affairs Medical Center and the Wright-Patterson Medical Center. In addition, both Kettering Medical Center and Dayton Children's Hospital are aligned with Internal Medicine through the medical school and postgraduate programs.
Over the past decade, internal medicine practice, research and education have undergone dramatic change. We have continued to excel at our three key missions – teaching, patient care, and scholarly activity. Internal medicine practice has become more ambulatory based and basic science research more molecular. Health services research and epidemiology have offered exciting new realms for investigation. Our mission and goals must reflect the changes in health care delivery, yet maintain the scholarly and inquisitive approach to clinical problem-solving in the hospital, office, and laboratory. Success relies on the strengthening of our affiliations with our community partners in health care delivery and our ability to work cooperatively and collaboratively with researchers and educators throughout the entire medical school and university.
The scholarly productivity of the Department has continued to grow, with over 200 resident presentations and publications this year. Several members of the Department published papers in peer-reviewed journals. Regional and national recognition of the faculty grew with presentations at major national meetings. Several residents had submissions at chapter meetings of the American College of Physicians and other specialty societies, with several residents earing awards for their work, including the top research award at the national American College of Physicians meeting.
Internal Medicine sponsors a categorical internal medicine program and fellowships in gastroenterology, hematology and oncology, and infectious diseases. The department also works closely with the Geriatric Medicine and Hospice and Palliative Care Fellowship Programs. Internal Medicine has divisions in Cardiology, Endocrinology, Gastroenterology, General Internal Medicine, Hematology & Oncology, Infectious Diseases, Nephrology, Nuclear Medicine, Pulmonary & Critical Care, and Rheumatology.
Neurology
In 2010, Wright State University and Premier Health announced the creation of the Wright State & Premier Neuroscience Institute, a unique public-private partnership uniting the hospital system's clinical resources with the university's strengths in biomedical research. The Neuroscience Institute has talented, NIH-funded neuroscientists on the Wright State University campus, including a team awarded two prestigious Program Project Grants totaling more than $9 million from the National Institute of Neurological Disorders and Stroke, some of whom are included on the faculty of the Neurology Residency Program. Neurology's main academic office and clinical facilities are housed in Premier hospitals.
Neurology is closely aligned with other programs including neurosurgery, physical medicine and rehabilitation and psychiatry. Areas of specialization in the neuroscience program include behavioral neurology, cerebrovascular disease, child neurology, clinical neurophysiology, critical care, epilepsy, movement disorders, neuroimaging, neuroimmunology, neuromuscular disease, neuro-oncology, neuro-ophthalmology, pain management, psychiatry and sleep disorders. The clinical faculty are integrated with basic science faculty at Wright State University.
Neurology works to provide comprehensive and innovative patient care services in general and sub-specialty areas of neurology; broadly based education to support physicians practicing in our community and to prepare our next generation of physicians and neurologists; and to engage in clinical, basic science and translational research to improve existing treatments and develop and implement new therapies for neurological disease. Neurology also fosters community-based activities providing support services and education programs for patients and families affected by neurological disease.
We invite you to join us for your lifelong journey of discovery. We provide unique university training programs and diverse clinical experiences at multiple institutions. Our patients include community residents and the underserved, as well as populations of active duty military and veterans. Our programs prepare residents for future practice in any clinical setting. From rural medicine, to global practice abroad, to subspecialty care, to academic medicine, past graduates have pursued a wide range of career paths after completion of our training programs.
The residency programs are part of the Boonshoft School of Medicine, a community-based medical school nationally recognized for its commitment to the social mission of medical education. Like our patients, our core faculty is comprised of a diverse group of clinical-educators who provide high quality medical education in both the hospital and ambulatory settings. Our extensive compliment of fellowship programs adds to the educational milieu. Resident research is well supported, and we offer a research track for highly motivated residents.
2021–22 marks my fourteenth year as Chair of the Department of Internal Medicine and Neurology. I have been blessed to lead a group of superb clinician-educators. Together we have accomplished a great deal, but we still have much to do to improve the health and quality of life of our patients and our community. The faculty and I invite you to explore the outstanding features of the Department of Internal Medicine and Neurology. Come be part of the future of medicine!
Glen Solomon, M.D.
Chair, Department of Internal Medicine and Neurology
Last edited on 10/05/2021.