Gastroenterology Fellowship Program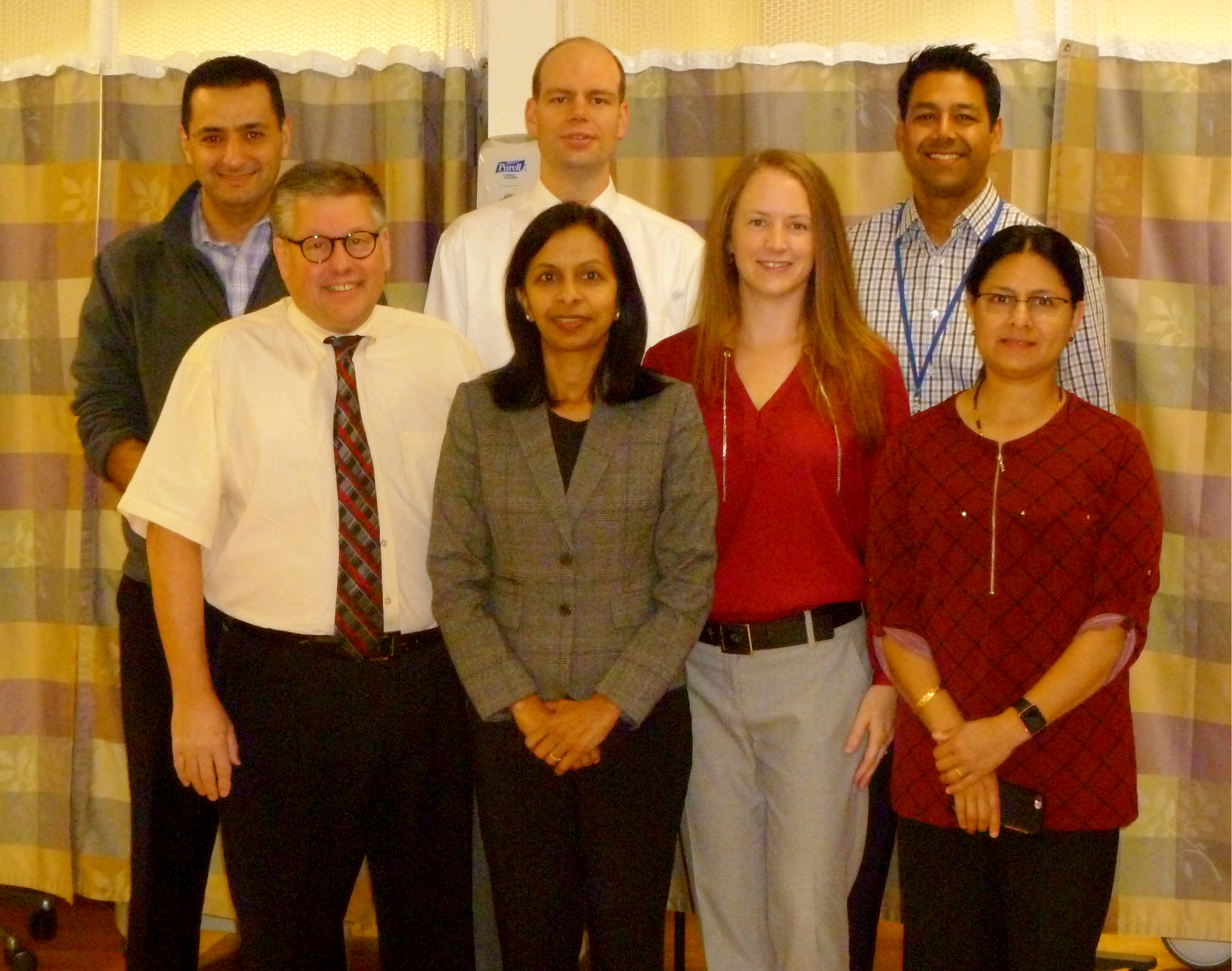 The Gastroenterology fellowship training program at Wright State University is fully accredited and three years in duration. The primary emphasis is on training gastroenterology fellows in clinical and endoscopic gastroenterology, including hepatology. The primary teaching institutions are the Dayton Veterans Affairs Medical Center (VAMC), a 356-bed referral facility, and Miami Valley Hospital (MVH), a large community hospital actively affiliated with Wright State University. In addition, fellows rotate at Dayton Children's Hospital to gain some experience in pediatric gastroenterology.
Our trainee fellows acquire competence in all aspects of gastroenterology and hepatology. They are trained to perform a broad range of endoscopic procedures and conduct clinical and translational research in gastroenterology and hepatology. Our three-year curriculum provides substantial experience in the clinical management and treatment of a wide spectrum of digestive diseases through the provision of direct care to patients in both hospital and ambulatory settings. Formal conferences with enthusiastic staff participating from departments of radiology, pathology, surgery and nuclear medicine provide an integrated learning experience in the study of gastroenterology. Opportunities exist for attending two major regional, national or international conferences during the training period. We expect fellows to become proficient in consultations, endoscopy and patient-oriented research. There is a well-equipped simulation center for training on artificial models designed for colonoscopy, upper endoscopy, and ERCP.
Qualified fellowship candidates must have U.S. citizenship or permanent residency. Our program supports diversity and seeks to be inclusive of all racial, religious, gender and ethnic groups. All applications must be submitted through the Electronic Residency Application Service (ERAS). Interviews are scheduled by invitation in September or October. Fellowship positions are filled through the match (NRMP).
Faculty
Fellows
F3
F2
F1
Last edited on 09/25/2020.