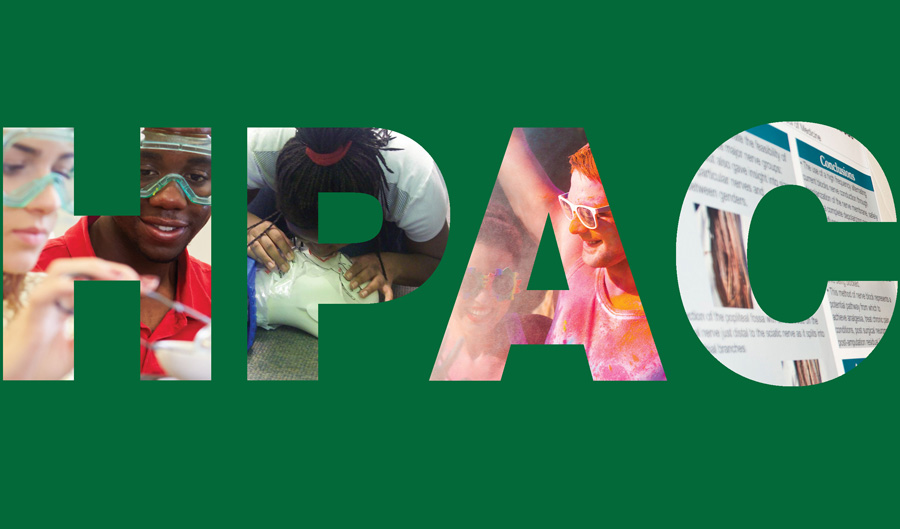 The Health Professions Affinity Community (HPAC) is a pipeline program to engage students and advance their academic and career progress toward professions in health care. The program relies on existing community assets and bundles them in a manner to support student success.
Students from varied circumstances can benefit from opportunities to apply academic learning in real-world circumstances and from learning how to employ existing and hidden resources to improve their community. The goals, strategies, and methods reflected in the HPAC program are consistent with finding ways to better meet the vast needs of the region, of finding and supporting qualified Ohio students from diverse backgrounds desiring to enter health professions.
Students will increase their academic scholarship, understand the value of research, further engage in the community, and become better prepared to achieve a level of readiness compatible with their health career aspirations.
HPAC offers after-school clubs to high school students interested in working in health care. The program gives them opportunities to impact their communities while gaining leadership experience and preparing for moving on to college through ACT exam preparation, mentoring, post-secondary enrollment options, and volunteer opportunities. It is supported by Northeast Ohio Medical University (NEOMED) in collaboration with the Wright State University Boonshoft School of Medicine Department of Pediatrics, Dayton Children's Hospital, and other community partners.
For more information 
Last edited on 03/13/2018.