Prospective Military Residents
An Open Invitation to Prospective Military Residents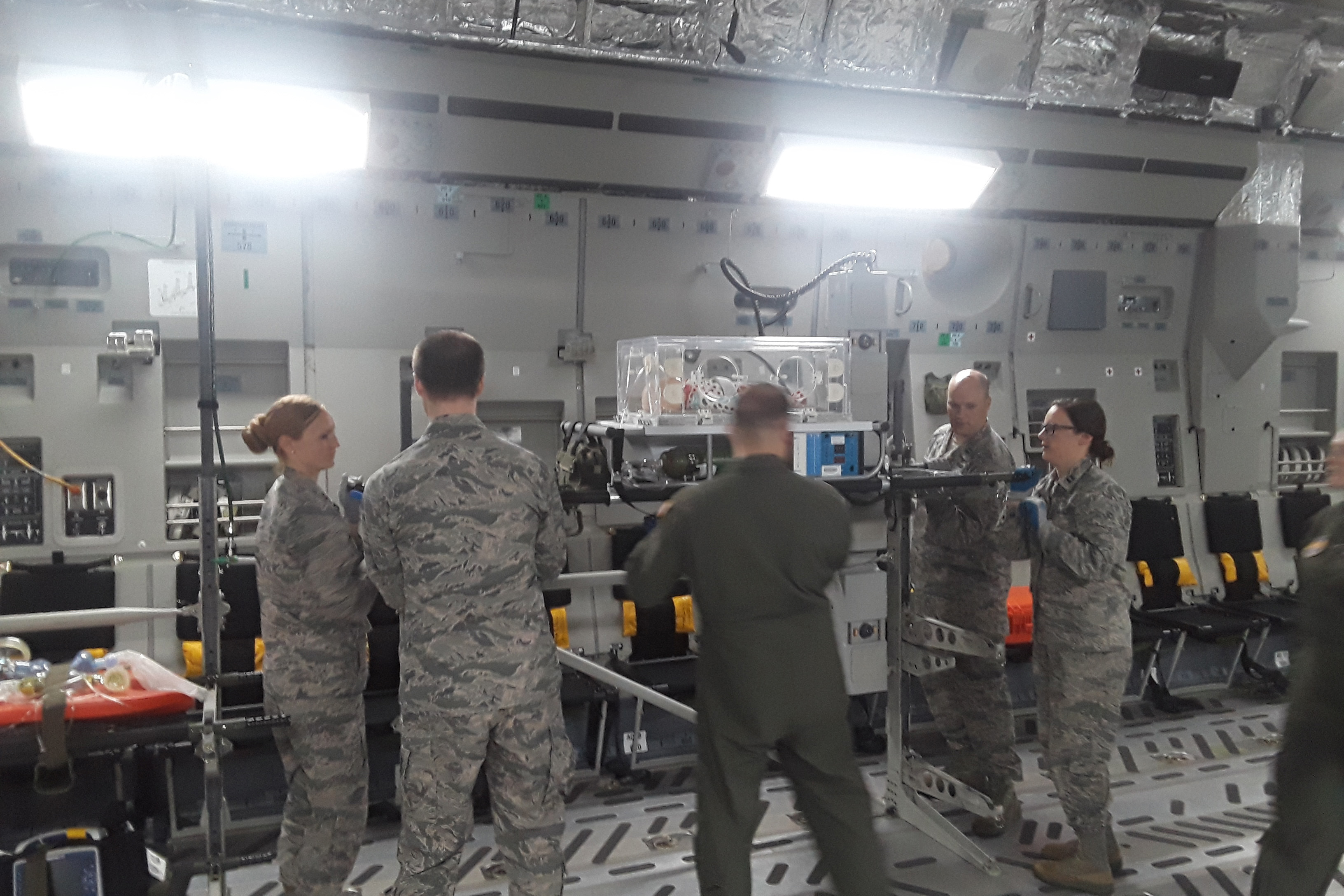 Thank you for your interest in the integrated pediatric residency training program of the Wright State University Boonshoft School of Medicine! Our program has the distinction of being the only fully integrated military/civilian pediatric training program in the nation. This allows our residents all the benefits of training in a children's hospital while still working on all the skills that will make you a successful officer in the United States Air Force.
Wright-Patterson Air Force Base (WPAFB) hosts the Wright-Patterson Medical Center (WPMC), which is the second largest medical center in the Air Force. The outpatient pediatric clinic located within WPMC has the second largest pediatric outpatient clinic in the Air Force. The recently renovated Family Birthing Center is where the normal newborn nursery rotation occurs. The base also has the Patient Simulation Center, which has state-of-the-art human patient simulators that offer the ability to practice PALS, NRP, intubation techniques, intraosseous access and chest tube placement, among other skills. In addition to Wright-Patterson's mission of training future healthcare providers, the base's other missions include aerospace research and development and intelligence, and WPAFB is the primary location for Air Force One repairs.
Dayton Children's main campus is located about four miles from the base. Having the opportunity to work there is truly a great selling point for our program. Dayton Children's offers opportunities unmatched by other DoD-sponsored pediatric residency programs. This 155-bed, freestanding children's hospital is the only children's hospital serving the greater Dayton area and the tertiary care center for 20 counties in Ohio and eastern Indiana. This, combined with the large number of subspecialists, gives our residents a great opportunity to see both large volume in standard pathology as well as many lesser seen diagnoses. These opportunities help our residents to become well rounded physicians.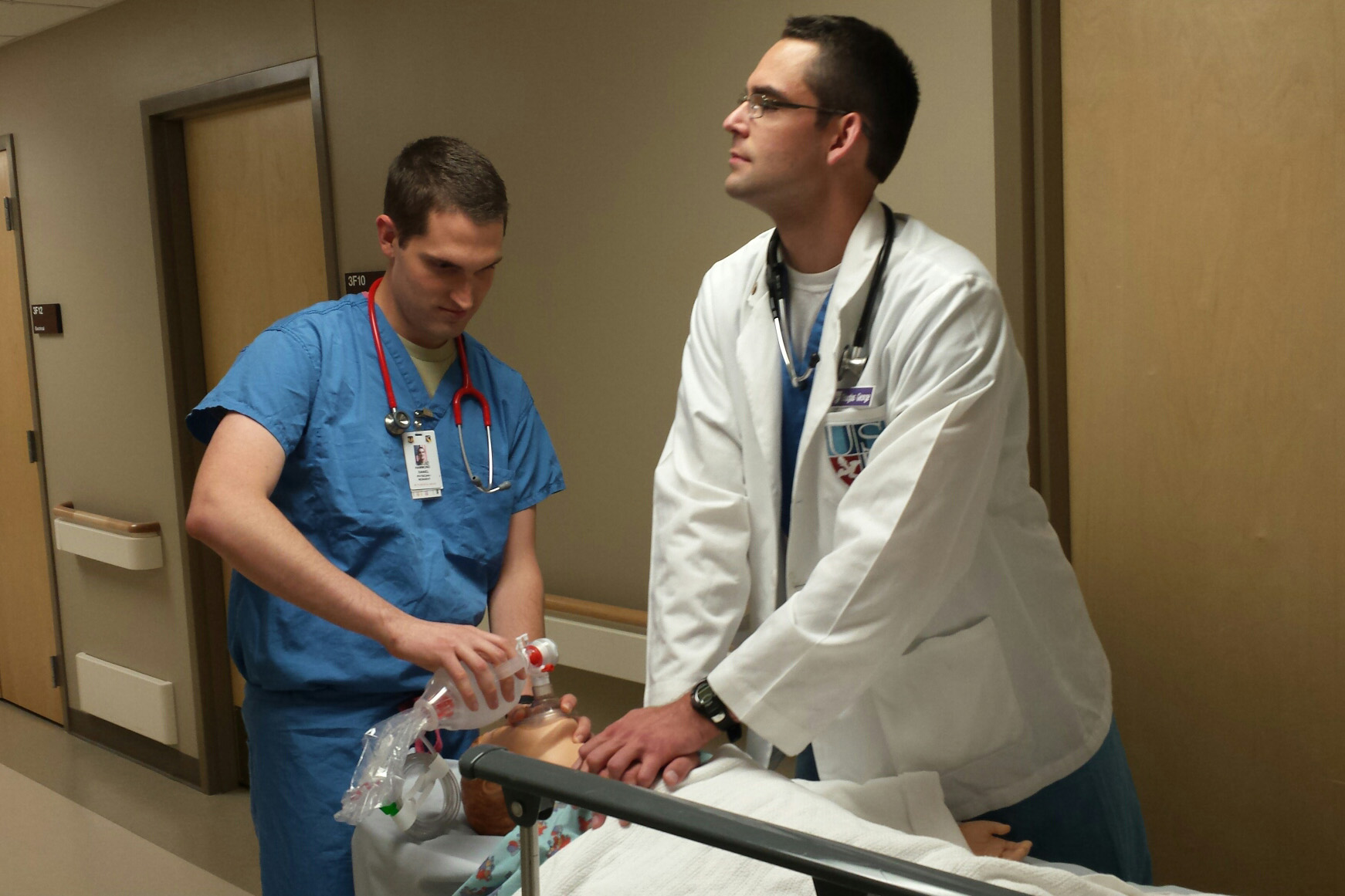 As residents in a fully integrated program, our military residents have the same curriculum as the civilian residents with a few notable exceptions. For one, the military residents have their continuity clinic experience at WPAFB while civilians have their clinic at the Children's Health Clinic of Dayton. Secondly, the educational leadership in the program has made medical officer development a priority to ensure that when residents graduate from the program, they are not just exceptional pediatricians, but also a model Air Force medical officer. This is done in a variety of ways, including attendance of the Combat Casualty Care Course (C4) in San Antonio, annual visits from the Pediatric Consultant of the Air Force, the Military Medical Officer Orientation course, continuity clinic lectures and faculty mentorship. Additional opportunities are available to interested residents, including humanitarian aid missions and military medical conference attendance, among others.
For residents interested in research, there are multiple attendings at both Wright-Paterson Air Force Base and Dayton Children's who are actively involved in multiple research projects. For example, one of the current research projects at Wright-Patterson is the Central Ohio Registry for Autism, which hopes to uncover genetic causes of autism and is currently working with a $1.5 million grant. In additional to clinical research, we also have many faculty members who are involved with community advocacy and quality improvement projects for the hospitals, community and national interests.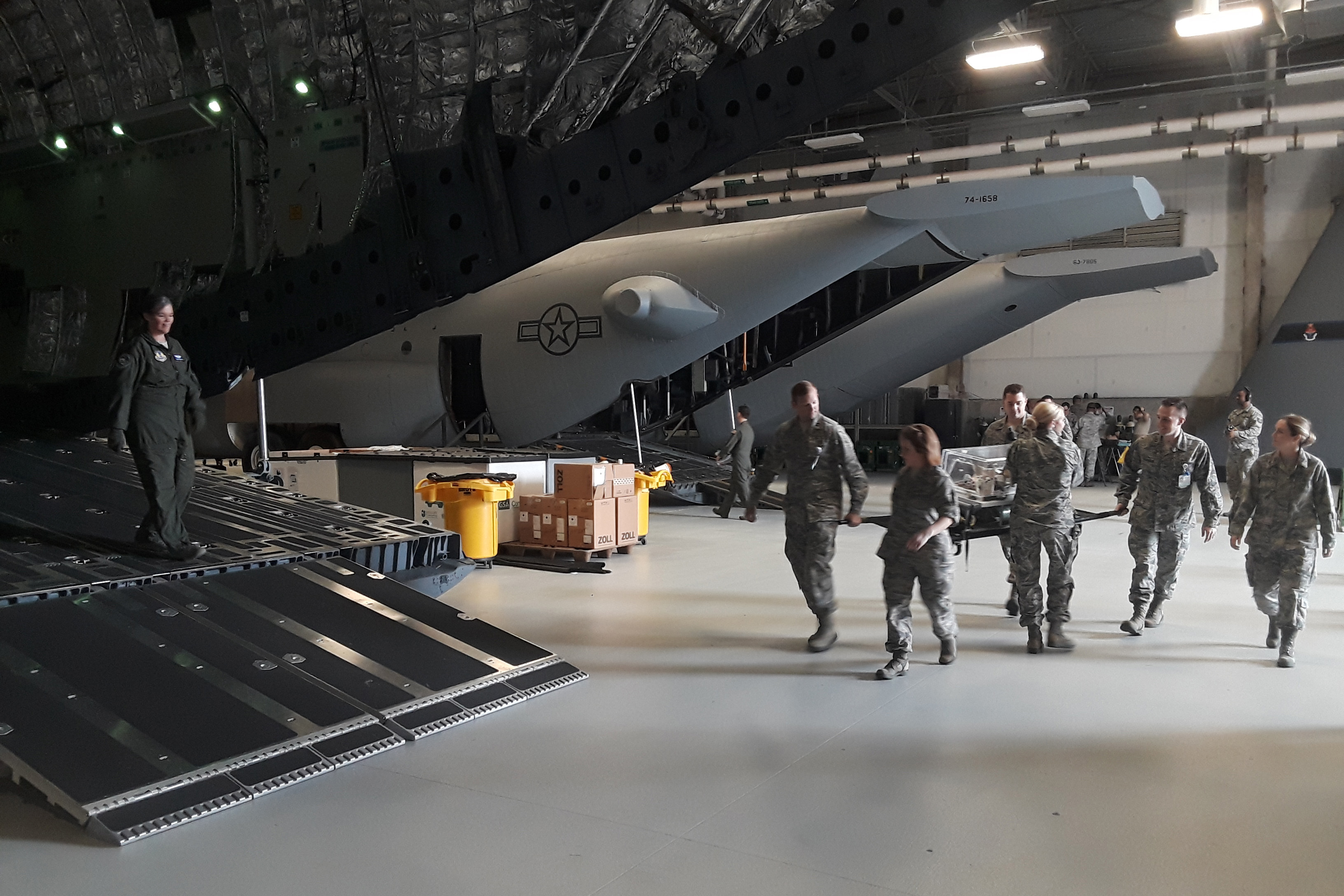 Besides participating in a great program, we find living in Dayton has many benefits as well. This midsized Midwestern city has an affordable cost of living, inexpensive real estate and minimal traffic. It boasts many wonderful public parks for hiking, bicycling and other outdoor activities that are all free of charge. It is ideally situated between Cincinnati and Columbus, and is within reasonable driving distance to Indianapolis, Cleveland and Pittsburgh. The area is very supportive of the Air Force as Wright-Patterson Air Force Base is the largest single-site employer of civilians in the state of Ohio. In this Air Force city, there is the United States Air Force Museum and the annual Air Force Marathon, which is a Boston Marathon qualifying run. There are many restaurants, shops, museums and events that offer military discounts, creating more financial incentive to live in this already inexpensive city!
We thank you again for your interest in our residency program. If you have any questions, including how to arrange a rotation or active duty tour, or want to schedule an interview, please contact please contact Rick Valone at Wright Patterson Air Force Base Pediatrics, (937) 522-4719 or Richard.j.valone.civ@health.mil
Last edited on 03/24/2023.