Chemical, Biological, Radiological and Nuclear Defense Certificate Program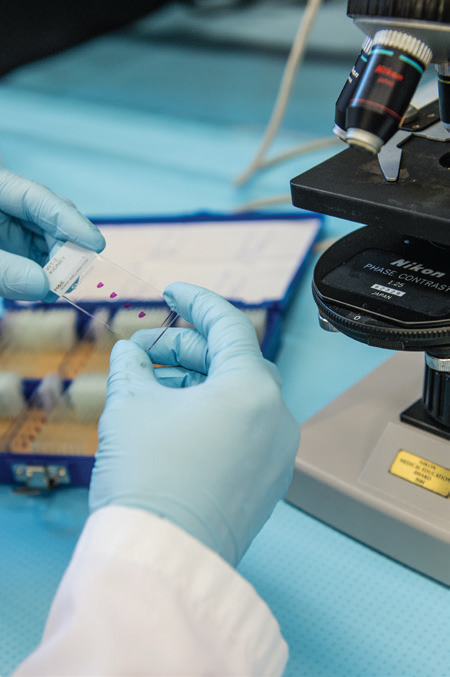 Important Note About Registration
If you plan to complete this certificate program, you must notify Catherine Winslow (catherine.winslow@wright.edu) before registering for the courses.
Overview
The Chemical, Biological, Radiological and Nuclear (CBRN) Defense series of courses at Wright State University is excellent for students new to CBRN defense and contributes volumes to those who work with CBRN defense in their careers and military jobs. Courses normally taught to Army, Air Force and Marine CBRN units typically include the key learning points for the selected threats but rarely peek behind the curtain. WSU's CBRN Defense courses move into graduate-level learning with a wide variety of threats that most military units have never heard of but could likely encounter. Classes are offered online every semester.
Courses Offered
PTX 8004: Medical Chemical, Radiological and Nuclear Defense provides an understanding of chemical threat agent history, toxicology and medical intervention. The course will also introduce requirements for research for working with highly toxic chemicals, animal models, and medical/environmental countermeasures.
PTX 8005: Medical Biological Defense offers an overview understanding of the most important biodefense and emerging infectious agents, their epidemiology, pathogenesis, animal models and medical/environmental countermeasures with reference to regulatory requirements.
PTX 8006: Case Studies for CBRN Defense presents an opportunity for students to review historical chemical and biological scenarios to evaluate means, methods, motivation, and effects of such uses.
These courses greatly enhance CBRN responders' ability to speak confidently about the full spectrum of CBRN threats. As a leader and a scientist within the CBRN community, a student who earns a CBRN Defense Graduate Certificate will clearly be set apart from his or her peers as a true CBRN professional.
Admission Requirements
To be admitted in the certificate program students need to meet the following qualifications:
B.S. degree in a science or health-related field
3.0 grade point average
If the applicant's native language is not English, a minimum score of 79/120 (IBT) on the Test of English as a Foreign Language (TOEFL) is required or a band 6 through the International English Language Testing System (IELTS).
How to Apply
Applicants who are out-of-state, federal employees may be eligible for a tuition waiver granting in-state tuition.
For more information, contact Kelley Williams, kelley.williams@wright.edu.
---
Program Administrators

Department:
Pharmacology & Toxicology-SOM
Title:
Associate Professor & Vice Chair, Pharmacology & Toxicology; Director, MS Graduate Program, P&T, BSOM; Director, CBRN Defense Certificate Program
Address:
Health Sciences Bldg 217, 3640 Colonel Glenn Hwy., Dayton, OH 45435-0001

Department:
Pharmacology & Toxicology-SOM
Title:
Adjunct Faculty, Pharmacology & Toxicology;
Last edited on 08/17/2022.