The Integrated Training Program uses a number of clinical sites to implement its mission of providing multifaceted training. The sites are private and public, military and civilian, voluntary and for-profit, general medical and free-standing psychiatric, inpatient and outpatient. The institutions include: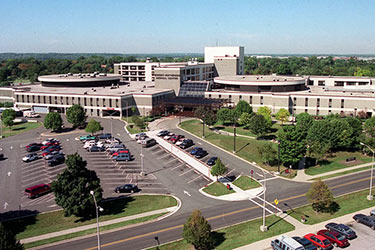 U.S. Air Force Medical Center, Wright-Patterson Air Force Base, a state-of-the-art military treatment facility and one of the Air Force's few remaining medical centers. Wright-Patterson Medical Center's psychiatry experience emphasizes ambulatory care of psychiatric disorders in our mental health clinic. A multidisciplinary clinic which provides care to active duty members, retirees and their families. It also houses the Air Force's only Child and Adolescent Psychiatry Clinic. Providers in the mental health clinic offer a wide variety of services including medication management, supportive psychotherapy, psychodynamic psychotherapy, cognitive behavioral therapy, marital therapy and family therapy. They provide a variety of group therapy experiences including support groupsand cognitive-behavioral group therapy. Opportunities exist for working in a primary care setting and for community outreach and prevention work. Residents also help provide consultation liaison services to the emergency department and medical/surgical wards.
---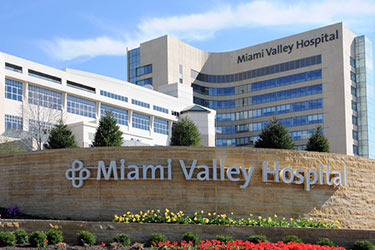 Miami Valley Hospital, an 865-bed community hospital with 24 adult and geriatric psychiatry beds.  It has an active psychiatric consultation service and an ECT program. MVH's Level I trauma center is one of the busiest in the state, with nearly 100,000 contacts per year. The hospital received a HealthGrades.com Distinguished Hospital Award for Clinical Excellence in 2014 and 2015.
---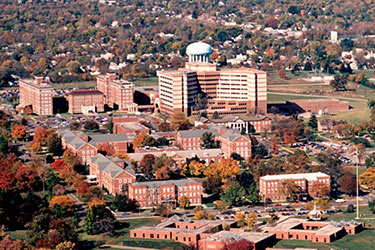 Dayton Veterans Affairs Medical Center, located on a historic campus dedicated by Abraham Lincoln. Psychiatric services are one dimension of a multifaceted approach to veterans' care including inpatient hospitalization and multiple ambulatory and outreach programs.
Residents rotate on chemical dependency, inpatient psychiatry and the outpatient mental health clinic. There is no weekend or evening service required. Teaching and clinical work occur in the acute psychiatric inpatient unit, acute medical-surgical units and the outpatient mental health clinic. The patient population offers breadth and variety of experience, including dementia, delirium and other cognitive disorders; substance use disorders including alcohol, cannabis, cocaine and opiates; mood and psychotic disorders, PTSD and other anxiety disorders.
---
In addition to this exposure to private and public settings, residents also have the opportunity to work at the Kettering Health Network, the Forensic Psychiatry Center for Western Ohio and many community mental health centers, as well as specialized centers for children and adolescents, and for the developmentally disabled.
Last edited on 10/13/2020.