Residency in Child and Adolescent Psychiatry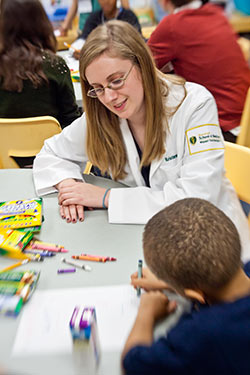 Today's child and adolescent psychiatrist faces special challenges brought on by an explosion of knowledge about mental illness in children and a shortage of resources. We are committed to the education of physicians who will thrive and become leaders and role models in this environment. Our division's scientific and scholarly pursuits are enriched by a humanistic perspective. Informed by Pellegrino's dictum that "The greatest inhumanity is incompetence," we pursue clinical excellence as a duty.
Trainees acquire a scholarly appreciation of the history and literature of our discipline and how it has been enriched by associated disciplines. They will be clinicians with skill in both the traditional strengths of psychiatric practice and in 21st century technology. They become scientifically sophisticated, with an appreciation of research methods and a healthy skepticism for all dogma and common practice. They participate as principal investigators and collaborators in clinical research. Residents are taught by psychiatric faculty as well as professionals from other disciplines in an extensive and organized teaching program.
Our program is interactive in a larger social sphere, preparing our graduates to serve and lead in a wide range of settings. We function within the community, at multiple clinical, social and educational institutions, such as Dayton Children's Hospital, Kettering Hospital Youth Services, Butler Behavioral Health Services, The Rocking Horse Center and the USAF Medical Center at Wright-Patterson Air Force Base. We enjoy a direct affiliation with the Montgomery County Alcohol, Drug Addiction, and Mental Health Services Board. Within Wright State University we interact in a scholarly and clinical fashion with the Department of Pediatrics and the rest of the Boonshoft School of Medicine, as well as with other colleges.
---
Curriculum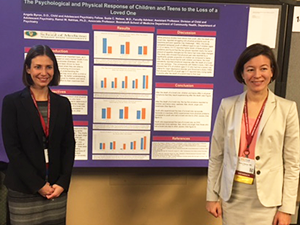 The two-year residency in child and adolescent psychiatry normally begins after three or four years of residency in general psychiatry. If begun after three years, the first year of training in child and adolescent psychiatry also counts as a R-IV year in general psychiatry for purposes of board eligibility.
Year I (R-IV or V)
The goal of the first year is a comprehensive grounding in the essential skills of diagnosis, treatment and consultation required of all child and adolescent psychiatrists. The curriculum includes:
inpatient and partial hospitalization psychiatry
outpatient child, adolescent and family psychiatry
community consultation psychiatry
Year II (R-V or VI)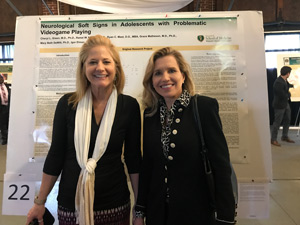 During the second year, the resident develops subspecialty skills and further consolidates and expands knowledge relevant to all of child and adolescent psychiatry. Rotations include:
senior chief residency and administrative psychiatry
senior inpatient psychiatry
community psychiatry, including school consultation, substance abuse, emergency and forensic psychiatry
elective time
Throughout the year, residents conduct long-term outpatient treatment at Elizabeth Place.
---
Didactics
Child and adolescent psychiatry residents participate in much of the didactic curriculum of the general residency. In the first year, residents attend an orientation, a yearlong seminar in child and adolescent development, and courses in pathology and therapeutics and in family therapy. In the second year, residents attend a yearlong seminar in advanced topics in child and adolescent psychiatry. Residents in both years participate in a weekly psychotherapy and continuing case seminar, as well as a research conference and a journal club. Didactic conferences, case conferences, and team meetings are held at all training sites.
Residents use the following text during their focused studies in child and adolescent psychiatry:
Klykylo, W. M., & Green, W. H. (2014). Green's Child and Adolescent Clinical Psychopharmacology. Philadelphia: Wolters Kluwer/Lippincott Williams & Wilkins Health.
---
Child & Adolescent Psychiatry Resources
Autism and PDD Resources
LD and ADHD Resources
Last edited on 09/13/2021.