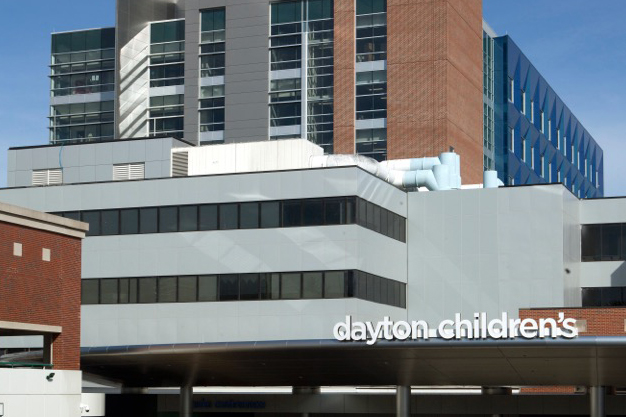 Dayton Children's Hospital
One Children's Plaza
Dayton, OH 45404
(937) 641-3000; (800) 228-4055
New $162 million patient care tower
155 beds
Regional referral center for a 20-county area
More than 400 physicians and residents and more than 45 pediatric subspecialties
Level II Pediatric Trauma Center
Joint Commission Gold Seal of Approval
Award-winning, nationally recognized Level III Newborn Intensive Care Unit and Pediatric Intensive Care Unit
One of only 11 pediatric cancer care centers in the nation that are fully accredited by the Commission on Cancer
Partners with the Neuroscience Institute in pediatric neuroscience research
Houses the Department of Pediatrics
More than 300,000 visits annually
---
Dayton Veterans Affairs Medical Center
4100 W. Third Street
Dayton, OH 45428
(937) 268-6511
356 beds (185 nursing home, 91 acute care, 80 domiciliary)
First patient admitted in 1867 (one of three original VA facilities)
National referral center for hyperbaric oxygen therapy
Center of Excellence in Hospice and Palliative Care
Joint Commission Gold Seal of Approval
The Dayton VA Medical Center, one of 172 centers in the United States operated by the Department of Veterans Affairs, has health-related training agreements with more than 50 colleges and universities and provides a wide range of inpatient and outpatient services, including medicine, surgery, neurology, physical medicine, rehabilitation and mental health.
DVAMC Campus Map (PDF)
Google Map
---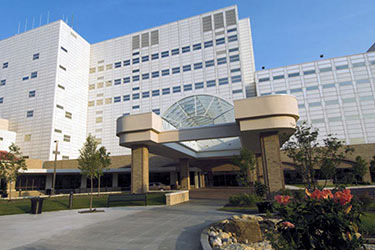 Good Samaritan Hospital and Health Center
2222 Philadelphia Drive
Dayton, OH 45406-1891
(937) 278-2612
520 beds
HealthGrades Distinguished Hospital Award for Clinical Excellence (2014 & 2015)
HealthGrades rates GSH #1 in Ohio for Vascular Surgery and #1 in Dayton for Joint Replacement
Ranked in the top 10 percent in the nation for overall pulmonary services by Healthgrades
Joint Commission Gold Seal of Approval and six Disease-Specific Certifications
Magnet® Hospital designation for nursing excellence two years in a row
Home to Dayton Heart and Vascular Hospital at Good Samaritan
View location information from Good Samaritan Hospital.
Google Map
---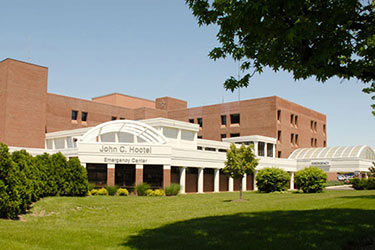 Greene Memorial Hospital
1141 North Monroe Drive
Xenia, OH 45385
(937) 352-2000
49 beds
Part of a Thomson Reuters Top 10 Health System — Kettering Health Network
Level III Trauma Center with heart care by an accredited Chest Pain Center
Has the only linear accelerator in Greene County
Breast Evaluation Center featuring the region's only breast-specific gamma imaging
Full range of testing including MRI, CT, clinical lab and nuclear studies
---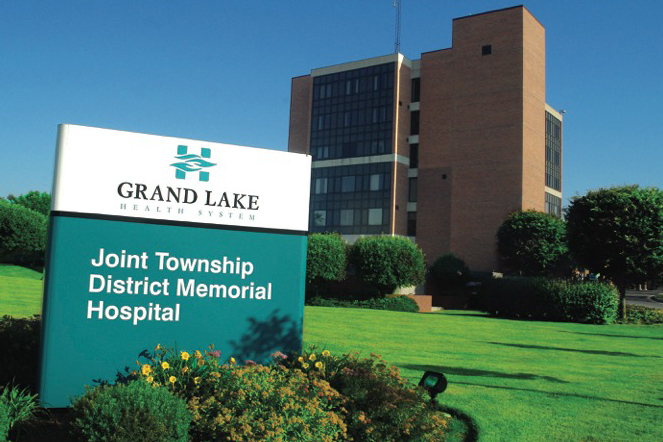 Joint Township District Memorial Hospital
200 St. Clair Ave.
St Marys, OH 45885
(419) 394-3335
130 registered beds
Health Care's Most Wired 2013-2015, 2016-2017
Diabetic Education: Outpatient Diabetes Self-Management Education Certificate of Recognition for meeting national standards, from American Diabetes Association – 2014-2019
Emergency Department: 2015 DNV Acute Stroke Ready Certification
Women's Choice Award for Emergency Department, 2016 and 2017
Birthing Center: 2015 Ohio First Steps for Healthy Babies, One Star Award; 2015 Anthem Blue Distinction Center for Maternity Care
2014 Recognition for Inpatient Services TCU Deficiency Free Survey and 5-Star Rating
Wound Care Center of Distinction Robert A. Warriner III, M.D., Center of Excellence Award, Healogics President's Circle
Patient-Centered Medical Home (PCMH) 2014–2017
2016 American Heart Association Fit Friendly Innovative Award, Gold Level
---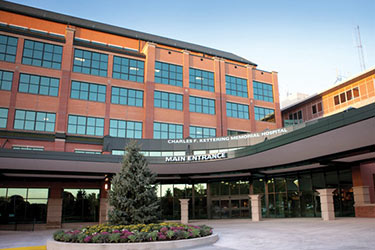 Kettering Medical Center
3535 Southern Boulevard
Kettering, OH 45429
(937) 298-4331
458 beds
Level II Trauma Center with 53,104 emergency visits in 2014
Comprehensive cancer care including Gamma Knife Perfexion, Stereotactic Body Radiosurgery and Versa HD linear accelerator
Level III-B Neonatal Intensive Care Unit
2015 Best Regional Hospital according to U.S. News & World Report
Named among 50 Top Cardiovascular Hospitals in the nation for 2015 by Truven Health Analytics
Home to the Department of Emergency Medicine
Directions to all KMC network hospitals
Google Map
---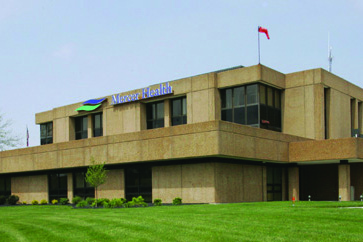 Mercer County Community Hospital, A part of Mercer Health
800 W. Main Street
Coldwater, OH 45828
(419) 678-2341
Building a $24 million patient care tower scheduled to open in 2018
76 registered beds
Becker's Hospital Review, 100 Great Community Hospitals for 2016 and 2017
iVantage Top 100 Rural and Community Hospitals for 2016 and 2017
Recipient of the 2016 Healthgrades® Outstanding Patient Experience Award
Celina-Mercer County Chamber of Commerce 2015 Business of the Year
Blue Distinction® Center for Maternity Care Designation, identified by Blue Cross, Blue Shield
Women's Choice Award® for America's Best Hospitals for Emergency Care 2015, 2016, 2017
Fully accredited by The Joint Commission
---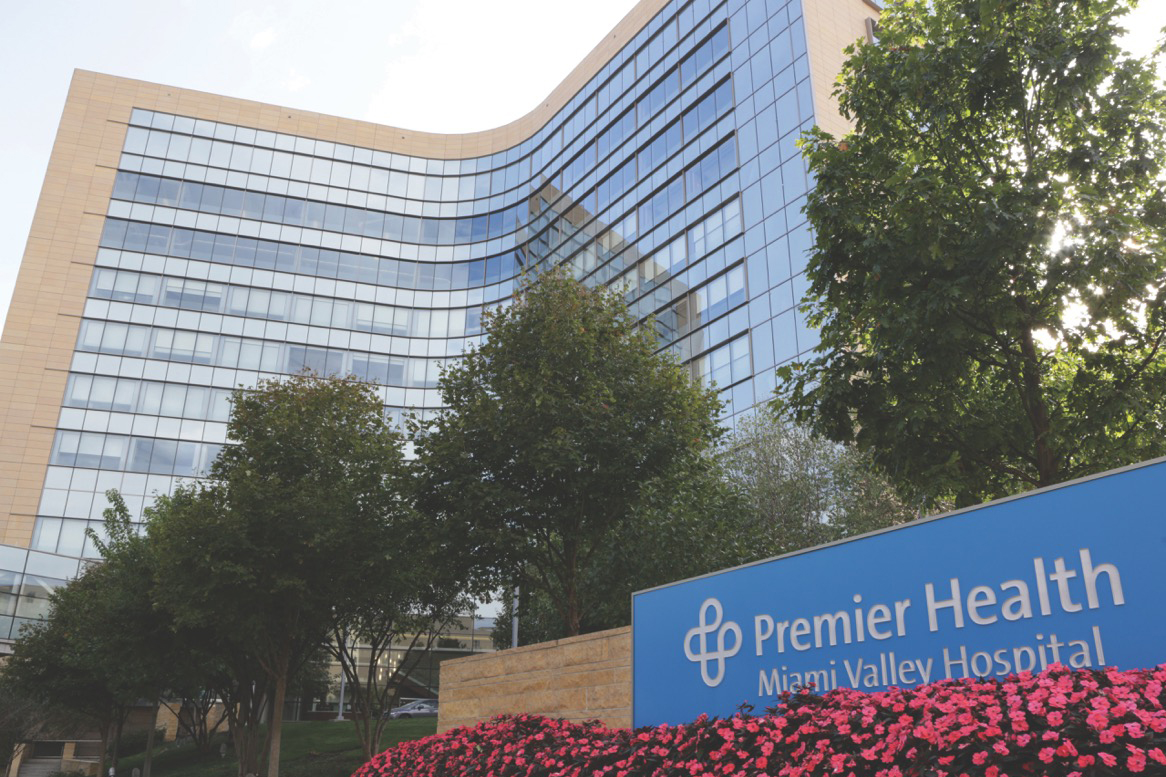 Miami Valley Hospital
One Wyoming Street
Dayton, OH 45409
(937) 208-8000
973 beds (includes main campus and Miami Valley Hospital South)
Region's only Level I Trauma Center and home of regional CareFlight Air and Mobile Services
Level III-B Neonatal Intensive Care Unit
U.S. News & World Report 10th best hospital in the state of Ohio for 2015
13 HealthGrades 5-Star Ratings Awards for specialty care
U.S. News & World Report rated 45th in the  nation for pulmonology care for 2015
Home to the General Surgery, Internal Medicine, Neurology, Obstetrics & Gynecology and Orthopaedic Surgery Residency Programs
Location information from MVH
Google Map
---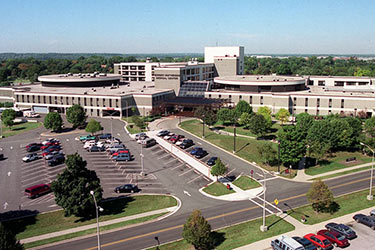 Wright-Patterson Medical Center
88th Medical Group/SGE
4881 Sugar Maple Drive
Wright-Patterson AFB, OH 45433-5529
(937) 257-0837
57 beds
One of the Air Force's largest medical treatment facilities (now considered a specialty hospital)
Average of 69 emergency and more than 1,100 outpatient visits per day
Providing specialty and subspecialty services for more than 58,000 beneficiaries
Fully Accredited by the Joint Commission
WPAFB is the home of the Human Performance Wing, which includes the USAF School of Aerospace Medicine
Maps
---
Last edited on 08/24/2017.