Vision, Mission & Strategic Plan 2013-18
Improving Health through Exceptional Academics, Research, Social Commitment and Community Engagement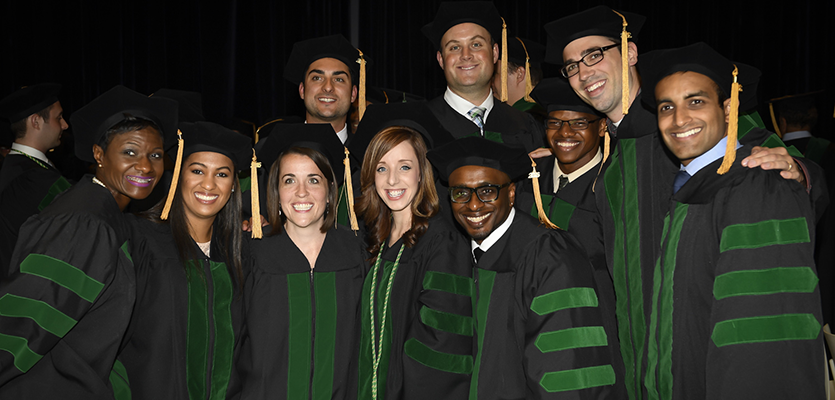 Vision
To progress as a preeminent community-based medical school that advances new models of academic excellence and community health care.
Mission
To educate culturally diverse students to become excellent physicians by focusing on generalist training that is integrated, supported, and strengthened by specialists and researchers, all of whom value patient-focused care, community service, and research, and have passion for improving health in their communities.
Strategic Plan
Approved by the Boonshoft School of Medicine (BSOM) Executive Committee Aug. 1, 2013
Updated September 2016
Revised and approved by the BSOM Executive Committee Oct. 13, 2016
Education
I. Education Goal
Advance learning experiences that prepare learners for the medicine of tomorrow.
Culture Statement
We value innovative, interdisciplinary, efficient, effective, mutually supportive and collaborative education that broadly engages our student, academic, and surrounding communities.
Strategy A
Expand and rethink educational options and methods to create highly proficient and intellectually curious professionals who can flexibly respond to the ongoing changes in health care.
Planned Tactics
| | |
| --- | --- |
| Curricular areas | Outcomes |
| i. Make scientific inquiry, scholarly activity, and self-directed learning an integral part of the curriculum. | The design of our new curriculum, the WrightCurriculum, incorporates entirely new and evidence-based pedagogies and expectations for our students.  There will be a keen emphasis on self-directed learning through our development of the WrightQ – a modified and enhanced problem-based learning strategy – intimately linked to both Team-Based Learning modules and Peer Instruction exercises.  From the very beginning of medical school, students will learn to ask the questions to explore biomedical and clinical science in depth and in the context of patient care.  There will be a graduation requirement for completion of a scholarly project, and students will develop their plans for this project starting in the first phase of the curriculum. This will be implemented as part of the WrightCurriculum In July 2017. (Office of Medical Education) |
| ii. Make patient quality and safety part of the curriculum. | The WrightCurriculum is derived from a set of six overarching Educational Learning Objectives which are intimately linked to Milestones to be achieved through each phase.  We have incorporated an expectation of both learning about and engaging in patient safety and quality improvement during the four years. This will be implemented as part of the WrightCurriculum in July 2017. (Office of Medical Education) All GME programs have received education on patient safety and quality improvement and will continue going forward. (Office of Faculty and Clinical Affairs)  |
| iii. Increase opportunities for learning the business and political aspects of health care and medical education. | Early in the start of medical school, all students will achieve certification as Community Health Advocates and select one or more community sites to both contribute meaningfully to the care of patients and community populations and learn about the barriers and enhancers to access.  In the final year, Advanced Doctoring, the CapStone period will include up-to-date information and practice activities for navigating the health care system as residents.  We will continue to support student activity in a host of regional and national physician and health care organizations, i.e. Ohio Medical Society, AMA, AMWA, SNMA, specialty organizations. This will be implemented as part of the WrightCurriculum in July 2017.(Office of Medical Education)  Several GME programs (Family Med, Ob/Gyn, etc) incorporate "business of Medicine" lectures into their formal resident didactics. Ob/Gyn has also initiated a resident team based learning activity that teaches proper E&M coding. |
| iv. Offer longitudinal experiences, preferably with inter-professional teams and across patient care settings. | The Doctoring phase of the WrightCurriculum will have new options for all students to have genuine continuity of care experiences, both with patients and with attendings. This will be implemented as part of the WrightCurriculum in July 2017. (Office of Medical Education).  Plans are in place to begin interprofessional education between medicine and nursing in GME education in 2016. (Office of Faculty and Clinical Affairs) |
| v. Integrate more foundational biomedical science information into clinical experiences. | One of the hallmarks of the WrightCurriculum is its emphasis on blending biomedical and clinical science early in all learning activities and continuing the expectation for continuous re-visiting of core biomedical content through the clinical phases. The Advanced Doctoring year will require a formal case presentation in which the student demonstrates the ties between clinical findings and the basic science explanations.  Will be implemented as part of WrightCurriculum July 2017. (Office of Medical Education) |
| vi. Increase understanding of diversity and the global culture through integrated curricula and experiences. | We will continue to support our Global Health Initiative opportunities in which students can engage in health care in developing countries and/or work with refugee/immigrant populations in our region.  The WrightCurriculum (to be implemented in July 2017), will offer more flexibility for electives so students can pursue these interests. (Office of Medical Education)  |
| vii. Increase interdisciplinary, inter-professional and community-based education. | We have three initiatives in AY2015-16, one becoming a required experience in Spring 2016, all focused on inter-professional education (IPE).  The Milestones include demonstration of competency in IPE. (Office of Medical Education)  |
Education methods

Outcomes

viii. Continue to lead in the development and use of innovative active learning strategies, including simulation and creative assessments, for learners and faculty.

Many faculty from many departments are engaged (AY2015-16) in the development of the WrightCurriculum. From the beginning, the goal has been to discover and/or create learning strategies that fully engage learners.  No more spoon-feeding of what might be on a test or 'death by PowerPoint.'  Our WrightQ and Peer Instruction strategies will generate considerable interest in the medical education community as innovative and ahead-of-the curve, and, like Team-Based Learning, will generate excellent student outcomes for learning in several dimensions.  We will use our SIM center for increased integration of science and clinical practice. (Office of Medical Education) 

The department of surgery has access to simulation centers throughout the Dayton area at WPAFB, MVH and the VAMC. A structured weekly program was established this year for the residents with a defined curriculum and involvement of all residency levels. The TEAM (Trauma Evaluation and Management) course for third year medical students has provided one of the most highly ranked experiences during the clerkship. We have a two week "boot camp" elective for fourth year students going into surgery. Monthly cadaver labs run by trauma faculty have continued to provide instruction in procedural skills for residents during their rotations on the Trauma Service. The ASSET (Advanced Surgical Skills for Exposure in Trauma) course was introduced in 2011 at the end of the PGY3 year and many faculty members are instructors. The department of surgery has added a new course, the Fundamentals of Critical Care Course (FCCS). This Society of Critical Care Medicine course improves critical care skills for students, residents and attendings, and includes skill and practice scenarios in the simulation lab.  For the medical student curriculum, we have added two new TBL sessions (Colon and Biliary Tract), abdominal and vascular ultrasound instruction, AAA examination, reflective writing sessions, a two-week trauma rotation and weekly ultrasound and suture labs. The trauma curriculum has also been revamped, flipping the classroom by providing weekly readings and exams prior to conference. The weekly Friday educational sessions have also been updated—cadaver lab, practice oral exams, and lectures. A new resident skill session, DocOlympics was held and was also a great team-building exercise. The department is also recruiting for a new education staff member to facilitate these new education sessions. Resident Basic Science was also redone, with separation into separate sessions for senior residents.  A new Educational Program is implementing many different activities, including a Resident Research Symposium, a Pilot Site for Faculty Development activities, monthly educational sessions "Just-in-Time" Faculty Development after faculty meetings, a new faculty orientation program, and a new Departmental Education Committee developed to broaden input into educational sessions.(Department of Surgery)

ix. Move from more time-based toward more competency-based training — "milestones."

Competency based GME curricula have been implemented and will be incorporated in the UME Wright Curriculum.

x. Use the latest technology to create highly competitive, cutting-edge learning experiences for all learners.

Dr. McCarthy,Chair of Surgery, has been working with TechEdge (AFRL) students in the development of an app for fasciotomy, and Dr. Rosalyn Scott (Surgery Faculty) is developing a tele-ICU virtual reality training module.  Under development, technology will support and enhance our curricular strategies. (Office of Medical Education) Family medicine is piloting distance-learning modalities for clerkship students at the rural campus with the Wright Rural Health Initiative Grants.  Family medicine has conducted live CME for community preceptors using Pilot LIVE.
| | |
| --- | --- |
| Number & types of programs | Outcomes |
| xi. Enhance student mentoring, advising and support for their career planning with specific attention to both the knowns and unknowns of the future of health care, as well as personal and professional finances. | In 2014, the Office of Student Affairs and Admissions created the part-time (~20 hour/week) position of the 'Assistant Dean for  Medical Student Career Enhancement and Development.' The position was occupied by a WSU School of Medicine alumnus, Dr. Karen Kirkham, for 18 months. During her tenure, we established a Medical Student Career Enhancement and Development Task Force to do a needs-assessment for the school, determine realistic goals and objectives for the initiative, elect student representatives to the task force, restructure and improve the medical student career planning model, strengthen the impact and messaging of each medical career interest group, brand the message of the BSOM Medical Student Career Enhancement and Development Program, and create methods of outcome verification regarding the effectiveness of the programming. The BSOM Class of 2015 did well in the National Residency Match Program.  Dr. Kirkham allowed the student representatives to take the lead each semester when making career planning presentations to each class. This provided the student body with a certain sense of peer-to-peer responsibility and ownership of the process. Dr. Kirkham also provided a great deal of personalized counseling for interested students.  The assistant dean is tasked to work in coordination with the BSOM Academic Advisor, clerkship directors, clinical department chairs, and the Associate Dean of Student Affairs and Admissions to ensure strategic success of the initiative.  With Dr. Kirkham's departure, a full-time position for the Assistant Dean of Medical Student Career Enhancement and Development was created and filled (September 1, 2015) by Dr. Leann Poston.  Since her arrival, Dr. Poston has created a database, developed a website, and has developed and implemented mentoring programs. |
| xii. Increase the number of master's students, perhaps with new areas of concentration. | The Master of Educational Technology in the Health Professions has been launched and is beginning to attract health professions learners from medicine and nursing thus far. There were 33 students enrolled in 2015. (Office of Faculty and Clinical Affairs) |
| xiii. Increase emphasis on creating future student and faculty leaders through educational efforts, provision of opportunities, and publicly rewarding leadership. | The BSOM Faculty Leadership Academy held its fourth class in Fall 2015 with representatives from all departments. This program is offered every other year. (Office of Faculty and Clinical Affairs) The department of surgery sent two senior residents to the ACS course, "Residents as Teachers."   |
| xiv. Improve our teaching of medical students in the effective use of electronic health records. | This continues to be a challenge within the Premier Health System that severely limits the role of medical students in the medical record. (Office of Medical Education). The student experience at WPAFB/Medical Center is also limited by the inability to access the EHR during rotation. (Obstetrics/Gynecology) |
| xv. Enhance opportunities for Ph.D., pre- and postdoctoral training, including improved orientation and acculturation.  | The expansion of graduate student orientation with BMS has been implemented. |
| | |
| --- | --- |
| Tactics to consider — We will investigate the feasibility and appropriateness of: | Outcomes |
| xvi. Marketing our well-known skills assessment and simulation training. | The Office of Marketing and Communications produced a feature story on the Skills Assessment & Training Center in the Winter 2015 issue of Vital Signs that was mailed to all faculty, staff, students, alumni and friends of the School. |
| xvii. Increasing the number of medical students. | Since 2013 we have increased the matriculating class size from 105 to 110 in 2014 (Class of 2018); and 116 (112 new and 4 repeating first-year students) in 2015 (Class of 2019).  Class size in 2016 stands at 115 (107 new and 7 repeating first-year students (Class of 2020).  Currently, the rate-limiting factor for further class size increases is the physical classroom capacity, but can be addressed with technology and LC expansion.  The potential for expanding the available clerkship clinical experience sites is an issue that will become apparent in the third and fourth-years. (Office of Student Affairs and Admissions) |
| xviii. Creating new areas of concentrations or tracks for medical students, such as rural health. | The BSOM has been making progress in developing the Wright Rural Health Initiative with our Wright State University Lake Campus affiliate in Grand Lakes St. Mary's, Ohio.  We have secured on-site housing and provide a gasoline stipend for students interested in a primary care rural health experience.  Both the BSOM departments of Pediatrics and Family Medicine are current participants of the initiative.  This is an offering done in tandem with our Choose Ohio First (COF) Primary Care Scholars.  These individuals are selected to receive an annual $30,000 scholarship to lessen their medical school indebtedness.  The stipulation in receiving the COF Scholarship is that the recipient must do a residency in primary care (Family Medicine, Pediatrics, or primary care Internal Medicine), practice at least 3 years in Ohio after completing residency training, and accept Medicaid patients in his/her practice.  These COF scholars participate in our new patient-centered medical home curriculum and are encouraged to take part in the Wright Rural Health Initiative. We are currently working to develop affiliations for additional medical student experiences with Mercy Hospital in Springfield, Ohio and with affiliates in Mercer County. (Office of Student Affairs and Admissions) In 2016-2017, the Family Medicine and Surgery Clerkship students are completing activities in communities around the Lake Campus. Pediatric and OB/Gyn sites are being explored. Sites for longitudinal experiences are being developed at St. Mary's/Celina, Greenville and an additional site (Family Medicine) |
| xix. Increasing the number and type of dual-degree programs. | We now have a Pharmacology & Toxicology Master's program option for medical students and we are exploring one in Biochemistry and Molecular Medicine.  (Office of Medical Education) |
| xx. Building additional international programs. | Unique connections in Togo, Nigeria, Uganda, South Africa, and Bangladesh provide opportunities for student and resident international rotations (Surgery). |
Strategy B
Enhance education by routinely sharing information, pooling resources, learning together, and collaborating across faculty, staff, and all levels of students, disciplines, and departments.
| | |
| --- | --- |
| Planned tactics | Outcomes  |
| i. Use state-of-the-art communication technologies to keep all constituents informed about the school and strategies to advance education, research, and patient care. | Worked with WSU to redesign the BSOM website to make it mobile friendly and enhance news offerings. Increased social media presence to include Facebook, Twitter, LinkedIn, YouTube, Flickr, & Google+. Facebook page has 2,668 page Likes to date. Developed and produced new e-newsletters for BSOM and WSP. Developed and produced paper and e-newsletters for Family Medicine, Orthopaedic Surgery, Internal Medicine, Surgery, Community Health, Pharm/Tox, PLDP, WSP and a career newsletter for each specialty for Student Affairs & Admissions. (Office of Marketing and Communications) |
| ii. Enhance faculty development in innovative and inspiring teaching and learning at the bedside, both inside and outside the classroom. | Residents who are significantly involved in medical student education, particularly in the clerkships, have all participated in the new 'Residents as Teachers' course to prepare them to participate as educators and role models. We will be implementing faculty development to support the new curriculum roll out.  (Office of Faculty and Clinical Affairs) Family Medicine hired a Ph.D. as Associate Medical Director of Medical Education. |
Ongoing areas of focus
LCME visit March 2017
Wright Curriculum Launch July 2017 o Lake Campus Branch Launch July 2018
Identify additional UME partners
Research
II. Research Goal
Advance the school's reputation for nationally recognized research.
Culture Statement
We value a spirit of inquiry and the scholarly pursuit of scientific knowledge to create the best health, medical education, and health care providers, and believe that advancing science requires both teams and partners.
Strategy A
Increase and advance our research portfolio.
Planned tactics

Outcomes

i. Increase faculty success in research grant processes through faculty development, as well as grant administration and mentoring support during the grant writing process. Example areas include:

Strengthening faculty skills in clinical trials research and multicenter clinical trials.
Undertaking more internal and potentially outside expert review of grant proposals prior to submission.
Improving faculty skills in mixed methods research, epidemiology, and biostatistics.

F/A funding increased 10.3% for 14-15; increased 9% YTD 15-16

A key strategy of the BSOM Strategic Plan was to implement tactics and increase and advance our research portfolio. Toward this goal, the school, in partnership with Wright State University and Premier Health, created the Clinical Trials Research Alliance (CTRA) which has greatly increased faculty participation in clinical trials research and has offered a number of faculty development opportunities to strengthen faculty skills in clinical research. The BSOM has taken a number of new initiatives to increase faculty success in research grant processes. Grant writing seminars have been sponsored by the Wright State University VP for Research, featuring nationally prominent experts in the writing of successful grants. These sessions were well attended by the faculty of the BSOM.
In an effort to increase the quality of submitted grants, the chairs of each of the basic science departments, and the department of Community Health, agreed to implement internal reviews, and when appropriate, external reviews, of all grants greater than $100,000 in direct costs, prior to submission.
To improve faculty skills and to enhance the competitiveness of grant proposals, an excellent and comprehensive web-based resource was created (http://medicine.wright.edu/research/analytical-resources) that is available to all BSOM faculty and provides online tutorials and resources for analytic concepts and methods. (Office of Research Affairs) 

Dr. Stuart Leeds, assistant Professor in Family Medicine, participated in a one year grant development program. Funding was secured by Family Medicine which created collaborations with various BSOM,WSU and Dayton departments and schools.  2016-2017:  ACT Wright: Accelerating Primary Care Transformations at Wright State-HRSA (Health Research Services Administration), a $2.5 million, 5-year award  led by family medicine, as part of a collaboration between family medicine, internal medicine, and pediatrics at BSOM and the WSU College of Nursing and Health Nurse Practitioner Program, WSU School of Professional Psychology, and the Kettering College Physicians' Assistant program. The focus of the project is to expand education about health care delivery transformation to advanced primary care models for medical students, residents, fellows, faculty and community preceptors. This funds the kick-off of a Transforming Primary Care Fellowship open to family medicine, general internal medicine and pediatrics-one of only a handful in the U.S.  PACER (Professionals Accelerating Clinical and Educational Redesign): as one of the nine medical schools funded nationally for this technical assistance 3-year award, team members from the same departments and schools previously listed  are focused on interprofessional disciplinary teams in our residency patient-centered clinics. This folds in nicely with the first Aim of the CT Wright Grant, SBIRT (Screening, Brief Intervention, and Referral to Treatment), led by Dr. Paul Hershberger, which trains a variety of students and residents from different disciplines in the identification,  use of a motivational interviewing approach and the referral to treatment for patients struggling with alcohol and drug dependence. The 3-year grant allowed us to hire Angie Castle, a professional clinical counselor (LPCC-S), from Coldwater, Ohio as the SBIRT trainer. Angie brings a wealth of experience and is working one-on-one with students and preceptors during the clerkship experience in both metro and rural areas. WRHI (Wright Rural Health Initiative): 3 years to develop a rural longitudinal interprofessional track. (Family Medicine)

ii. Cultivate and promote translational research by linking clinicians and scientists, and creating innovative funding opportunities and education specific to translational research. 

In 2012, the BSOM Office of Research Affairs initiated a new internal grant program entitled, "The Translational Research Development Grant." This new internal grant program was designed to encourage physicians and basic scientists to collaborate with one another in an effort to move discoveries from the basic science laboratory towards the patient. One obstacle in promoting translational research at the BSOM is the geographic separation of our clinicians from the basic scientists. In order to address this issue, and to bring together clinicians and basic scientists, the Office of Research Affairs held a number of after-hours "Linkage" meetings that were well attended by both clinicians and basic scientists. A number of new research interest groups formed from these meetings, including groups interested in stroke, Vitamin D research, and biomarker research. Grants and publications have been submitted as a direct result of these new collaborations. (Office of Research Affairs) A PACER grant was received that was coordinated by the BSOM in collaboration with the WSU College of Nursing & Health, the WSU School of Professional Psychology and Cedarville University  School of Pharmacy. (Family Medicine) Kate Conway (DFM) received a PCORI Pipeline grant to look at improving health care for refugees in Ohio. (Family Medicine)

iii. Increase the dollars for competitive internal pilot grants.

While the grants awarded under the new 'Translational Research Development Grant' program were larger that previous Seed Grants (up to $50,000), unfortunately, the total pool of dollars for competitive internal pilot grants did not increase with the creation of this new program. (Office of Research Affairs)

iv. Improve and update core facilities including equipment, software, and billing processes.

Two new, state of the art, next generation sequencers were recently acquired by the Center for Genomic Research. The WSU VP for Research has also recently begun an effort to identify and secure central funding to assist with the maintenance of equipment (as contained within our Core Facilities) that is heavily utilized across departments by well-funded investigators. (Office of Research Affairs)

v. Encourage departments to have department-specific, substantive research support, either internally or in partnership with others.

Within departments, and specifically within clinical departments, a number of initiatives have resulted in an enhanced research climate within departments, and enhanced collaboration between departments. Since the last LCME site-visit, there are now research personnel (Ph.D.s and/or Master's prepared research scientists) embedded within each of the major clinical departments. (Office of Research Affairs) Within Surgery, research topics and opportunities have been added to the resident wiki site, and infrastructure to support research in the department is being expanded. Dr. Priti Parikh has been hired to direct the division of research. Dr. Parikh is working with the department on large volume statistical analyses for databases, including a study with the Ohio Department of Safety evaluating "over and under triage in the state trauma system."There has been a 78% increase in presentations and a 9.3% increase in publications.  The Research Committee meets monthly with a presentation of projects in process and feedback to researchers on suggestions for improvement.     A one-day resident research educational session in the fall has been implemented for the department of Surgery, with subscription by residents from other departments as well.  Collaboration with WSU faculty in other schools/colleges (Biomedical engineering, Engineering) with secondary appointments in  department of surgery has resulted in successful collaborations. The Elliott Resident Research Symposium has been re-established with awards for the best papers. The residency committee has implemented a resident research and QA participation plan. (Surgery) Rose Maxwell Ph.D., was hired to coordinate the faculty, resident and medical student activities in the department of Ob/Gyn. Through her efforts and the recruitment of more research-oriented faculty, the department has increased the number of grants applied for and received as well as the number of active research projects. (Obstetrics/Gynecology)

vi. Further develop research incentive programs.

In surgery, an academic incentive plan was developed by a departmental subcommittee, giving points for participation in research, teaching, and learning activities. Tracking of faculty participation was initiated in July 2012. The first distribution occurred mid-year 2013. Quarterly distributions have continued. The trends have shown increasing participation by faculty members in the supported activities. The average points have increased from a baseline of 45.6 in June of 2012 to 76.4 through the second quarter of 2013. The average bonus awarded for the first year of the program was almost $8,000. Participation by the department increased 77% from the first six months to the second six months. The total distribution to the faculty is $100,000 per year. (Surgery)

vii. Foster our Clinical Trials Research Alliance, with more clinical trials involving more faculty.

The CTRA currently is running 40 active clinical trials with another 50 in the pipeline and soon to be launched. Participation by BSOM in these clinical trials is strong. (Office of Research Affairs)  The department of surgery has had an active clinical research program for twenty years in trauma, sepsis and head injury. There is a requirement for 20 publications every three years and an active research program is required to ensure Level 1 ACS Trauma Center verification. This has been conducted with the support of the MVH Clinical Research Center. The CTRA, a joint project between WSU and MVH, was opened in January 2013. The department has completed one head injury clinical trial studying progesterone and opened a new trial in September. Three other clinical trials are being conducted with the CTRA .The CTRA has coordinated studies for the department of Surgery in the specialties of Surgical Oncology, Vascular Surgery and Trauma Surgery.  (Surgery) ObGyn has completed or is currently engaged in several industry sponsored clinical trials as well as several investigator initiated industry sponsored trials through the CTRA.

viii. Foster and expand our participation in Practice-Based Research Networks.

The practice-based research network Soar-Net, which is housed within the Department of Pediatrics, is now actively working with the Department of Family Medicine to expand its research and scope. (Research Affairs) Family Medicine joined Collaborative Ohio Inquiry Network (COIN) (Family Medicine)

ix. Actively feature ongoing and proposed research by Wright State and BSOM researchers on our web site and through our newsletters and other communication avenues.

The Department of Pediatrics and the Department of Family Medicine also recently collaborated in a successful bid for funding from the HealthPath Foundation  of Ohio to establish a rural health track within the BSOM. This successful initiative, as well as other high profile successes in research, such as the construction of the new Neuroscience Engineering Collaboration Building, are regularly featured on the BSOM website and in BSOM publications. (Office of Research Affairs) The department of surgery has monthly updates distributed with all scholarly activity that has been presented or published. Also a biannual newsletter is distributed with research division highlights. (Surgery) Nearly 30 news stories about research were produced and disseminated between 8/1/13 & 11/25/15. Stories appeared on WSU and BSOM web sites, in Vital Signs and newsletters and were distributed to media. (Marketing and Communications)

x. Review and enhance efficiency of IRB processes as much as possible, particularly for translational research projects. 

Currently, clinical trials managed by the CTRA consist of industry-sponsored and university-sponsored multi-centered trials. A key factor in the success of the CTRA has been the ability of the CTRA to utilize efficient, accredited central IRBs for the majority of its clinical trials.  The WSU IRB Office needs additional staffing  to address the increased workload. (Office of Research Affairs)
Strategy B
Create a larger interdisciplinary and more interactive research community. 
| | |
| --- | --- |
| Planned tactics | Outcomes |
| i. Support research through department of more research incubator groups, competitive support for subject-oriented research retreats, and more cluster-type faculty hiring. | REDCap (Research Electronic Data Capture) was implemented in 2016 and is currently (as of September 2016) being utilized by 28 researchers.  This is a national secure research network for data entry  that is available to all WSU researchers. (Family Medicine) |
| ii. Proactively identify research projects, partners, and funding opportunities, and disseminate the information to faculty. Current partners include groups such as Wright State Research Institute, Clinical Trials Research Alliance, Premier Health, Dayton Children's Hospital, VA Hospital, Wright-Patterson Air Force Base, corporations, community and national health-related organizations, as well as others. | The CTRA is currently actively engaging other partners in the community to expand its research portfolio and funding opportunities. Active discussions are underway with the Dayton VA, Dayton Children's Hospital and Wright Patterson Air Force Base to include these important community partners in the research activities of the CTRA and BSOM. In 2015, Dayton Children's became an affiliate member of the Neuroscience Institute, with active collaborations underway between neurologists and neurosurgeons at Dayton Children's, and the basic scientists of the Neuroscience Institute. Similarly, neurologists and neurosurgeons at Miami Valley Hospital are actively collaborating with the scientists of the Neuroscience Institute to identify biomarkers of late hemorrhagic stroke following thrombotic stroke. (Office of Research Affairs) |
| iii. Train faculty to assist students in completing mutually beneficial research projects. | In the department of Surgery, faculty members are supporting student research experiences. In order to facilitate the development of this program, a departmental fund has been set up, research topics and opportunities have been added to the resident wiki site, and infrastructure to support research in the department is being expanded. Dr. Priti Parikh has been hired to direct the division of Research. Over 25 students are participating in this program. The requirement that students work through the department they are interested in as a specialty has resulted in a spike in interest in surgery, since there are few other opportunities for mentored clinical research.  Monthly departmental research committee meetings offer an opportunity to present work in progress for feedback from faculty members. Collaboration with university faculty in other departments (Biomedical engineering, Engineering, with secondary appointments in our department) has resulted in successful collaborations. (Surgery) The department of family medicine has begun holding 'linking research events' much like speed dating; linking faculty researchers with approximately 35 medical students interested in research opportunities within the department. Annual linking meetings held in October 2015 and 2016 led to a number of joint projects.(Family Medicine) |
| iv. Create ongoing formal opportunities for researchers to meet with clinicians, residents, students, and hospital administrators. | The placement of research personnel within each of the major clinical departments has served to encourage, support and grow faculty, resident and medical student research within each of these departments. (Office of Research Affairs) |
| v. Increase postdoctoral Ph.D. research programs. | Anticipated as part of planned faculty recruitment . |
Strategy C
Improve accessibility and availability of clinical data to enhance clinically relevant research.
| | |
| --- | --- |
| Planned tactics | Outcomes |
| i. Collaborate with hospital and health system partners on their priorities, e.g., patient safety or best practices.  | For our community hospital partners, while we have been proactive in advocating that access to electronic health records (EHR) is of importance to their own patient safety/best practices determinations, privacy concerns have held back allowing full access to BSOM faculty, residents and students. (Office of Research Affairs) A GME Safety position has increased collaboration with Premier Health on quality and safety priorities.   |
| ii. Collaborate with hospital and health system partners to encourage the development of research-friendly patient care databases.  | We are actively working through these issues with Premier Health and, in the interim, Premier has provided BSOM faculty access to their EHR data through one of their own IT employees. This interim arrangement has been satisfactory and has resulted in the submission of grant proposals that were dependent on data-mining as a key research methodology. (Office of Research Affairs)  |
| iii. Enhance use of electronic medical records and access to easy-to -use clinical data.  | The ability to have access to the clinical data contained within the EHR of not only our own physician group (Wright State Physicians) but that of our partnering community hospitals was recognized as an important research initiative. (Office of Research Affairs) Improved interfaces with other providers' systems to import data into WSP EMR; added authorization to access records for research to registration forms. (WSP) |
Ongoing areas of focus
Continue to improve core facilities
Invest in Health Systems Research o Continue recruitment of new chairs and faculty investigators
Monitor Master Plan in regard to lab space
Patient Care
III. Patient Care Goal
Prepare for and create the future of patient care.
Culture Statement
We value people of all types from diverse communities and will serve our patients with gratitude, professionalism, and overall clinical excellence in a way that advances the education of our students, residents and faculty.
Strategy A
Ensure that BSOM/WSP is the most recognized multi-specialty group in private and community-based regional health care delivery and the preeminent health care managers in Southwest Ohio.
| | |
| --- | --- |
| Planned tactics | Outcomes |
| i. Create a user-friendly referral and tracking system internal to WSP. | Pending (WSP) |
| ii. Make BSOM/WSP the first choice employer for the best clinicians. | Premier Health(PH) represents our strongest graduate medical education ally in the community. Continued collaboration with them in the development of surgical specialties and academic resources is critical for the success of each. The incorporation of Surgical Oncology into the plans for the MVH Cancer Center and the department's platinum role in the Grand Opening demonstrated our support for this endeavor. We will continue to plan program development in conjunction with PH. Dr. Ouellette, associate professor, participates in the service line planning group. Long-term needs for breast surgery, soft tissue tumors, and head and neck oncology are anticipated.  Vascular Surgery has been an important area for development at MVH, with opportunities for outreach and collaboration with Atrium, UVMC, GSH and other sites. Successful recruitment of two additional vascular surgeons, Dr. Falls and Dr. Matsuura, will allow the development of a vascular call schedule at MVH to cover both trauma vascular and vascular cases. Mr. Brethen awarded a new Magellan vascular robot to MVH, and the robot was installed in December 2013, making us the third clinical site in the country.  The Acute Care Surgery Service provides all major trauma care and the bulk of emergency surgical services for the busiest emergency department in the state at Miami Valley Hospital. Surgical critical care services are also essential for the Level 1 trauma center and are provided by WSU surgical faculty. (Surgery) Offer flexible employment options (such as part-time) (WSP) |
| iii. Strengthen relationships with Premier Health and other community partners. | Improved contracting for services, coordination of physical locations, affiliation agreements (WSP) |
| iv. Create a network of WSU/WSP patient-centered medical homes and a patient-centered medical neighborhood that could be part of an Accountable Care Organization. This will require improved data collection and analysis, strong collaborations between departments, targeted contracts, monitoring of the overall healthcare environment, and increased attention to primary care, specialty and provider mix. | Family Medicine certified as a PCMH (WSP) |
| v. Develop alternative ways for people to access care- e.g. home visits and services provided by non-physician health professionals. | Under development; expansion of NPPs (non-physician providers) in primary care; geriatrics and nursing home care; VA based tele-dermatology (WSP) |
| vi. Incentivize those with WSU/WSP health care coverage to obtain their medical care from WSP. | Discussed with WSU administration; studying "tiering" of in-network care (WSP) |
| vii. Complete formal Wright State Physicians Strategic Planning Process, to include enhancing financial success. | On hold pending the outcome of PH affiliation agreement (WSP) |
| viii. Monitor and respond to the changing health care environment. | Implementing same-day appointments in FM, pending restructuring of Wright Care (no appointment) Clinic (WSP)   |
Strategy B
Create and/or improve access to patient medical records for clinicians. 
| | |
| --- | --- |
| Planned tactics | Outcomes |
| i. Explore capabilities of EPIC and Athena to generate population data. | Increased Athena training support within WSP and created new EMR oversight position (Meagan Moe's new responsibilities) (WSP)  |
| ii. Consider tapping information technology staff and students to develop programs to improve access to patient databases. | Master's students consulting on database management options for Student Affairs.   |
Strategy C
Stay on the forefront of medical communication technology.
| | |
| --- | --- |
| Planned tactics | Outcomes |
| i. Improve patient access to health care providers through a central phone system, telemedicine, patient portals, etc. | Exploring patient self-scheduling, have patient portal through Athena (WSP)  The department of surgery is working on a more robust WSP website allowing patients access to more information online. (Surgery)- McCarthy |
| ii. Explore increasing interoperability among technological platforms. | Discussions in progress; Athena beta-testing software to allow WSP better integration internally (WSP) |
| iii. Improve medical student access to and ability to use EHR patient information. | Implementation of "Quick Disclosure" for research has allowed third-year medical students to access data needed for data collection in research projects. (Surgery) Working with PH for EPIC access; will grant qualified medical students access to Athena (WSP) |
Strategy D
Investigate the feasibility of new areas of health care that can be financially successful.
| | |
| --- | --- |
| Planned tactics | Outcomes |
| i. Evaluate the establishment of new alternative medicine practices or addition of more types and numbers of non-physician staff - e.g. more physical therapists and podiatrists. | FM faculty certified in acupuncture; added physical therapy assistant; hiring clinical psychologists/social workers for PCMH (WSP) The department of surgery has added faculty in pediatric surgery, acute care surgery, surgical oncology, vascular and minimally invasive surgery in 2016, strengthening our specialty visibility. (Surgery) |
| ii. Evaluate the potential to develop concierge practices, wellness programs, and centers for specific rare conditions within WSP. | Under consideration (WSP) Plans are underway in the department of Surgery to build a strong Bariatric program, leveraging the new bariatric expertise; also a Heartburn center offering new options for patients. With an ever-increasing diabetic patient population, new triage protocols are being designed for patients with lower extremity infections and ulcers.  Eventually this will transition into a limb salvage center, a multi-disciplinary program to evaluate and treat this population. (Surgery)  |
Ongoing areas of focus
Financial Stability
Revenue Cycle
Expense Containment
Targeted Growth  
Community
IV. Community Engagement Goal
Strengthen community education, community partnerships, and academic partnerships
Culture Statement
We value people, our BSOM and WSU colleagues, and our partners as part of the broader community we serve. We wish to imbue our future generations of physicians and medical researchers with this same belief  in the value of service and partnership.
Strategy A
Establish BSOM as a hub to meet the clinical, educational and research needs of a variety of organizations.
| | |
| --- | --- |
| Planned tactics | Outcomes |
| i. Explore partnership opportunities with private business, government, public health departments, health-related associations and foundations, and community health providers on local, regional, state and national levels. | Expansion of rural medicine program at Lake Campus with that community's support (WSP)     Identify increased opportunities to collaborate with local communities and agencies. Family Medicine worked with Catholic Social Services to improve refugee screening.  |
| ii. Create learning opportunities (such as a "mini" medical school) for learners outside of BSOM- from the general public to area physicians looking for CME. | Studying how to support pre-med students and post-baccalaureate students. (WSP) Some current programs and activities are: Horizons in Medicine (H.I.M.) STEPP, The Ladder, Senior immunization grant outreach. (Family Medicine), Reach out, Student-to-Student, Good Neighbor House and Smoke Out. An app was developed to teach learners how to assess patients for jugular venous distension. |
Strategy B:
Enhance BSOM and WSP brands
| | |
| --- | --- |
| Planned tactics | Outcomes |
| i. Become the go-to medical experts for the local media through quick accessibility and faculty media training. | Regularly promote BSOM faculty to local media as media experts. More than 30 stories have resulted since 8/1/2013. Conducted media training as part of professional development program for faculty. (Marketing and Communications) |
| ii. Support community and health-related events — e.g. health fairs and races. | Promoted nearly 80 community and health related events to the media and public since 8/1/2013. (Marketing and Communications) Sponsored booths at health fairs, Air Force Marathon post-race event, team for breast cancer run/walk, high school based health care fundraisers (WSP) Hosted events with American Heart and American Cancer Society bringing together donors and researchers.  Within the department of Surgery, the Division of Surgical Oncology provides educational sessions with referral physicians.  The breast surgeons are participating in 'Making Strides,' a 5K supporting breast cancer research.  |
| iii. Encourage partners to increase prominence of BSOM, WSU, and WSP in their marketing materials, i.e., "co-branding". | Regularly work with our partners at Premier Health and Dayton Children's to co-brand events, programs and new hires. (Marketing and Communications) WSP does have a formal marketing campaign with multi-media exposure (WSP) |
| iv. Issue press releases for awards, research publications, etc. | Generated and disseminated nearly 60 stories about awards received by BSOM faculty, students and alumni, and nearly 30 stories highlighting research since 8/1/2013. (Marketing and Communications) |
Strategy C
Increase engagement of BSOM faculty, staff, students, and alumni.
| | |
| --- | --- |
| Planned tactics | Outcomes |
| i. Create more opportunities for faculty and physicians to network and socialize. | Increased attendance at events  |
| ii. Develop closer relationships with volunteer faculty and  alumni to foster networking, joint CME, recruitment and development. | Annual alumni CME educational events have been watched and are successful. (Faculty and Clinical Affairs) Family Medicine started preceptor appreciation dinners and presented preceptor of the year award. The department also began SAM JAM: A half day dedicated to completing modules for maintenance of certification and started a leadership committee (September 2016),  which involves BSOM alumni for input regarding strategic guidance, preceptor recruitment and fundraising. |
| iii. Leverage state-of-the-art communication technologies to enhance engagement with our community. | Worked with WSU to redesign web site to make it mobile friendly and enhance news offerings. Increased social media presence to include Facebook, Twitter, LinkedIn, YouTube, Flickr, & Google+. Facebook page has 2,668 page likes to date (September 2016). Developed and produced e-newsletters for BSOM, WSP, and developed and produced paper and e-newsletters for Family Medicine, Ortho, Internal Medicine, Surgery, Community Health,  Pharm/Tox, the Professional Leadership Development Program and a career newsletter for each specialty at the request of Dr. Poston in Student Affairs. (Office of Marketing and Communications) |
Strategy D
Enhance relationships with area physicians and volunteer staff.
| | |
| --- | --- |
| Planned tactics | Outcomes |
| i. Review and improve our methods for identifying, attracting, and rewarding our volunteer physicians. |   |
| ii. Provide visible recognition to clinical sites that educate our students and residents. |   |
Resource
V. Resource Goal
Maximize revenue sources and enhance the performance of our fundamental operations.
Culture Statement
We value free exchange of ideas to advance the best infrastructure possible, through financial management, smart policies, pursuit of external support, and having partnerships with our excellent staff, students and faculty.
Strategy A
Enhance skills and increase diversity broadly.
| | |
| --- | --- |
| Planned tactics | Outcomes |
| i. Enhance faculty development at multiple levels, from formal mentoring relationships and groups, a master's level education program for master teachers, ongoing leadership training, and encouragement of faculty to participate in external development programs. | In the department of surgery,  faculty have been encouraged to participate in the Center for Teaching and Learning on-line courses. Completion of these courses is awarded points on the academic incentive plan. Monthly "just-in-time" faculty development sessions on teaching and evaluation skills for the residency are scheduled in conjunction with faculty meetings. The department funds faculty participation in courses offered by the American College of Surgeons and AAMC. The weeklong 'Surgeons as Educators' conference is key, as are the leadership courses. (Surgery) The Master of Education in Educational Technology for Health Professions was launched and is enrolling students from BSOM. (Office of Faculty and Clinical Affairs) |
| ii. Increase diversity training to ensure understanding of the benefits of diversity, as well as how to accomplish the diversity of thought and types of individuals. | BSOM has appointed an Equity and Inclusion Fellow and participated actively in WSU strategic planning to accomplish this goal. (Office of Faculty and Clinical Affairs) |
Strategy B
Increase efficiency and enhance financial status.
| | |
| --- | --- |
| Planned tactics | Outcomes |
| i. Improve internal procedures both in BSOM and WSP that could enhance financial status; reduce redundancy; and solicit staff and faculty input to identify areas of opportunity. | WSP has made several changes to improve its financial position. It has completed its transition to the accrual method of accounting which gives a better picture of the financial status of the organization. Departments have initiated new budgeting processes which accounts for actual activities and variables such as the number of working days in the month. A new purchasing initiative has been implemented which functionally "outsources" WSP's purchasing department with expected savings of 10-14%. Consolidation of Revenue Cycle processes is underway with space planning and training on-going to allow more central oversight of the revenue cycle. WSP has reduced the number of payrolls from three to one for uniform budgeting and financial savings. Lastly, departments have implemented new physician compensation models that incentivize shared goals of quality and academic goals rather that mere throughput. Finally, converting to self-insurance for health care is predicted to save a significant amount of money while also allowing WSP to develop incentives for good health of its employees. (Office of Clinical Affairs) On the BSOM side, a new "All Funds" approach has been developed for reviewing the overall financial operations for the medical school.   Currently this is done on an annual basis, but plans are to automate the process so it could be done on a monthly basis. Educating the faculty and staff on how to utilize the new "All Funds" approach on the medical school side and the accrual account on the practice plan side will help to enable them to identify ways/areas for operational improvements. (BSOM Business Office) |
| ii. Investigate joint purchasing of office supplies. | Departments with both clinical and educational operations are currently looking at ways to share resources and adequately allocate the cost to the appropriate funding source. WSP has initiated a new centralized purchasing program. (Office of Clinical Affairs)   |
| iii. Develop explicit mechanisms for a rotating internal investment fund for new initiatives. | Discussion has begun on the need for corporate and departmental reserves, setting expectations for them. Explored the idea of WSP corporate "loaning" money to departments for capital purchases specific to those departments instead of borrowing money at market rates. (WSP) Currently looking to identify all resources that are currently unrestricted and available for use on the Medical School side, Practice Plan side, and Foundation side.   Better communication between the medical school and practice plan are being developed so that the financial commitment from both entities is agreed to prior to taking on new initiatives (funds flow). (BSOM Business Office) |
| iv. Work with WSU to consider current cost recovery mechanisms for nongovernmental grants. | Including contracts for academic and clinical services (WSP)  |
| v. Increase intellectual property development and marketing. | Need to be informed by departmental chairs and researchers about possible intellectual property being developed.   The instituting of annual budget/operational review meeting with each department will be the initial step in trying to stay on top of developments. |
| vi. Increase transparency of BSOM's and WSP's data including financial, clinical metrics, and quality outcomes of education/research and patient care. | New CFOs in both WSP and WSU will work together to make this a reality (WSP)  As WSP restructures revenue cycle and accounting, WSP is working with BSOM to make the flow of funds more transparent by sharing access to electronic systems. (WSP) New WSP faculty compensation plans in all departments- (Obstetrics/Gynecology) |
Strategy C
Strengthen mechanisms that bring in new potential funding.
| | |
| --- | --- |
| Planned tactics | Outcomes |
| i. Increase interaction with alumni and friends of BSOM, with development of an advisory leadership council for BSOM and more departmental-based interactions for alumni. | A new Dean's Leadership Council was formed and two meetings were held to discuss and develop plans for volunteers to assist BSOM.  We are considering revising this Council to provide the alumni and friends/community members with tasks that are of interest to them as well as beneficial to BSOM.  Numerous events/receptions  (reunion weekend, CME programs, department receptions, Nutter Center suite events, etc.) were hosted locally and throughout the country to interact with BSOM alumni.  The development staff and faculty were able to make contact with over 1,600 alumni. (Office of Marketing and Communications)  The department of surgery continues an annual solicitation of donations from alumni and friends.  Although the yield is small, nevertheless contributions provide some additional funding.  Relationships with the Berry Family have been maintained.  Bill Bernie's family continues to support an annual lectureship in his name through the Good Samaritan Hospital Foundation.  WSU Foundation funds support the research and educational endeavors of the surgery department.  Teaching dollars are not adequate to support the increase in faculty, who are now completing the terms of their practice guarantees. (Surgery) |
| ii. Consider sponsorships of student scholarships and/or faculty by nontraditional entities- e.g. businesses and hospitals. | Members of the Academy of Medicine (AOM) Board were asked to contact local medical offices/groups to become members of the AOM. This was an effort to increase AOM memberships and/or gifts.  In addition,  BSOM is currently discussing an expanded partnership with Premier Health that will benefit BSOM students and faculty.  BSOM partnered with the School of Professional Psychology to approach Anthem for funding of a new program in family medicine.  We may consider revising the ask and submitting again next year.  (Office of Marketing and Communications) A new scholarship has been supported by MVH Medical Staff Executive Committee. |
| iii. Investigate participation in cooperative economic development programs targeted to State of Ohio business development funds. | Current active focus at the University level . |
| iv. Increase the understanding of faculty about the role of development and their role in our development efforts. | Development staff presented to faculty/staff about the opportunities for them to work with us to increase financial support for their departments and students. (Office of Marketing and Communications) |
Ongoing areas of focus
Premier Negotiation
Development Rebuilding
Increase full F/A grants
Last edited on 11/01/2016.