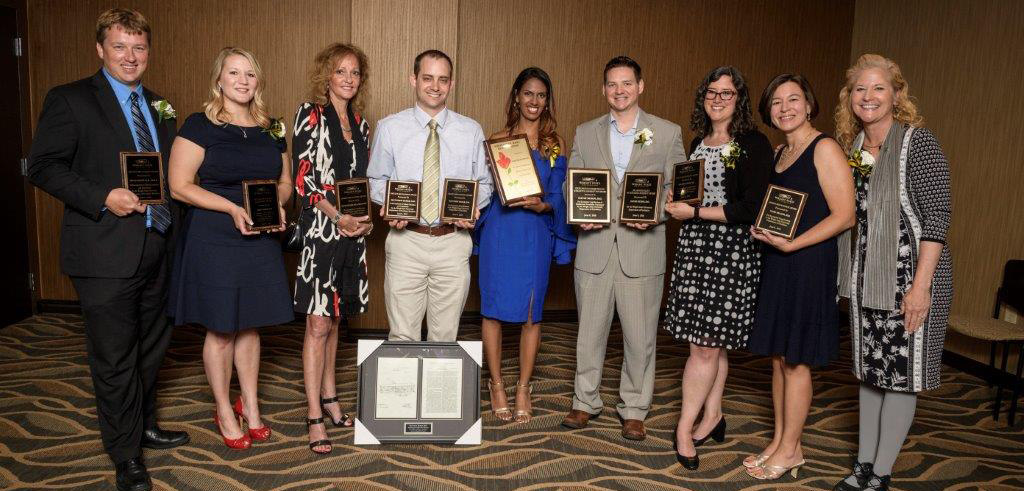 Welcome
Thank you for your interest in the Wright State University Residency Training Program in Psychiatry. We are excited to teach and to train at Wright State, and hope your online tour of our program will convey our enthusiasm.
Choosing psychiatry as a career puts you in place to make the kind of human contact that has become rare in other specialties. It is a practical choice, too: Our senior residents find themselves deluged with desirable job offers both because the field is under supplied and because the quality of our graduates is nationally known.
Psychiatry is at a dynamic point in its history. Our knowledge of neuroscience is synthesizing with our understanding of human psychology. We are coming to identify the connections between history and chemistry, emotion and anatomy, brain and mind. Our faculty is rich with clinician scientists who will guide you in your training to see how the biopsychosocial network functions.
Wright State University faculty and residents regard learning as a shared opportunity. We are all partners in the task of increasing psychiatric knowledge. For over 30 years, our program is fully integrated with our education partner, United States Air Force. Each civilian class is joined by up to 5 military residents.
Explore our site, note our offerings, read what our residents and faculty have to say. We're sure you'll want to be part of our program!
---
Department Mission Statement
Psychiatry is an exciting, multidimensional specialty, growing and thriving in an era of expanding scientific knowledge. Since 1977, the Wright State University Integrated Psychiatry Residency Training Program has been dedicated to preparing the practitioners of psychiatric medicine to deal comfortably and effectively with emotional and behavioral issues through personal intervention.
The program is eclectic in philosophy, regarding expertise in biological, behavioral, social and psychodynamic perspectives as necessary capacities for the practice of contemporary psychiatry. Training equips the resident with the ability to treat patients of different ages, cultures, and gender with a broad range of modalities.
The program maintains a consistent focus on the role of the psychiatrist in the community. Consultation and liaison skills, and the ability to interact with other health professionals, are necessary elements of this focus. The roles of the psychiatrist in the medical profession and in society are always emphasized.
The integrated nature of our training program affords an unusual opportunity to meet these goals. Operating at a number of clinical sites involving public and private sectors, the program truly functions in partnership with the community. The educational experience we provide is effective preparation for the challenges the graduate will face in becoming a productive psychiatrist in the modern world.
---
Associate Training Directors

Title:
Clinical Professor, Psychiatry Associate Training Director for Academics & Evaluations
Address:
2555 University Blvd, 3640 Colonel Glenn Hwy, Dayton, OH 45435-0001
Last edited on 12/15/2021.