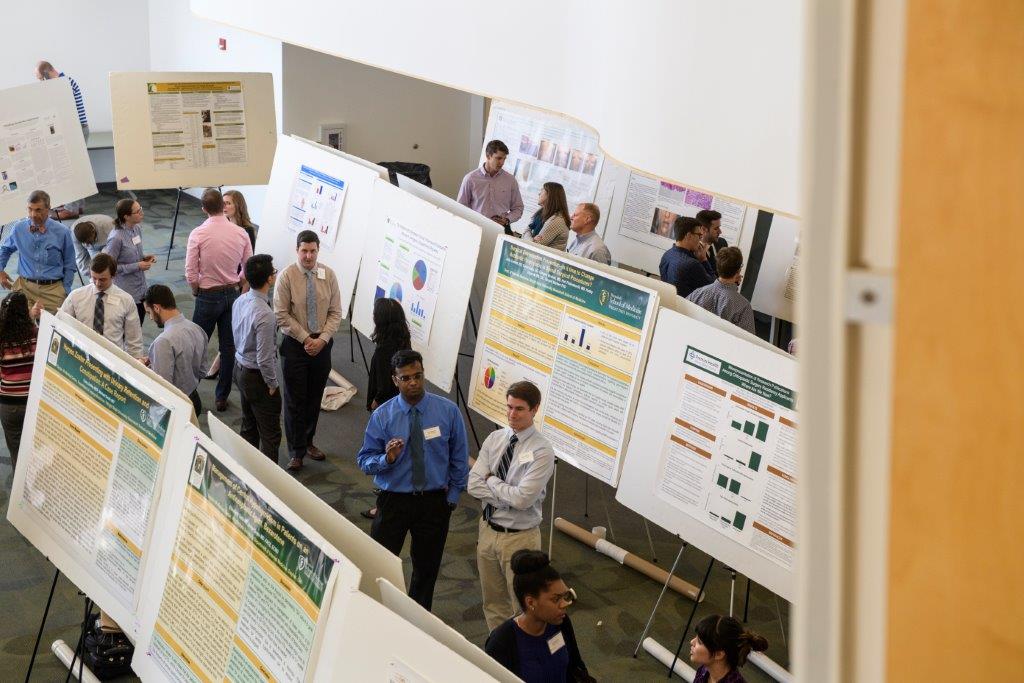 Wednesday, April 6, 2022
4:30 to 7 p.m.
Student Union Apollo Room and adjacent rooms
BSOM faculty, residents, graduate students, and medical students will be presenting their research at the annual Boonshoft School of Medicine Research Symposium on Wednesday, April 6, from 4:30 to 7 p.m. in the Wright State Student Union--Apollo and Endeavor rooms (first floor). Abstract submissions are now closed. Consider attending to support the BSOM research community.
Parking: Visitors can park in lots 1 and 1A and Lot 4 as the Visitor Parking lot will be unavailable that day. Attendees with WSU parking permits should park where they usually park as allowed by their permit.
For more information, email Priya Small at priya.small@wright.edu.
 
Program
4:00 pm: Poster Set up and Registration
4:30 pm: Dr. Valerie Weber, Welcome 
4:40 pm: Student Grant Awardees
5:05 pm: Faculty Research Talks
6:15 pm: Poster Session and Refreshments
Last edited on 03/29/2022.