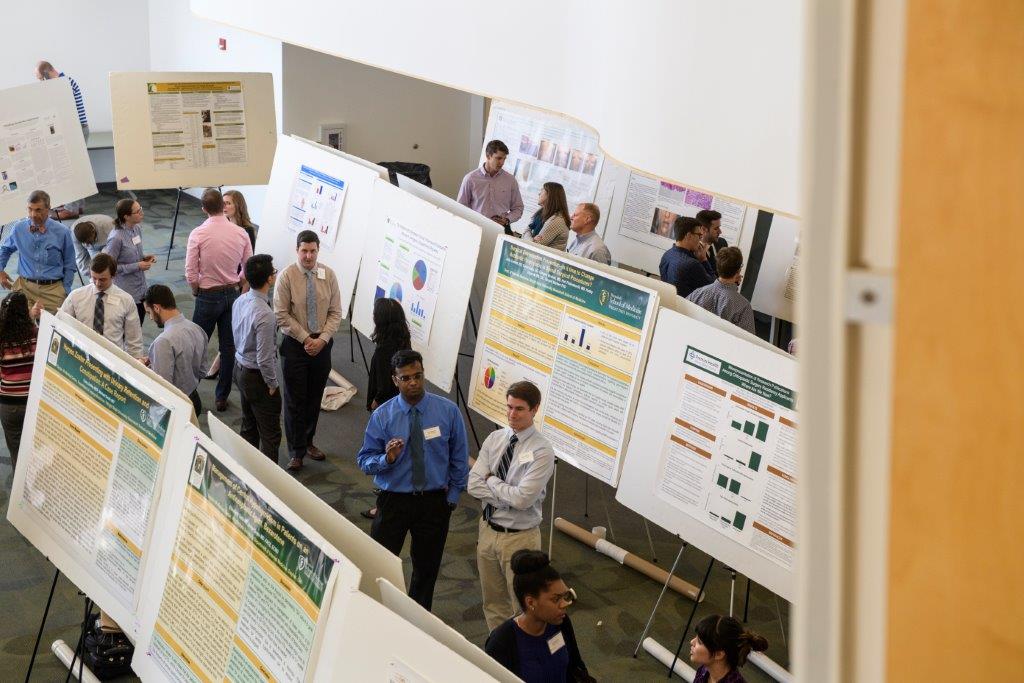 Thursday, April 13, 2023
4:30 to 7 p.m.
Student Union Apollo Room and adjacent rooms
Abstract submissions are now closed.
BSOM faculty, residents, graduate students, and medical students will be presenting their research at the annual Boonshoft School of Medicine Research Symposium on Thursday, April 13, 2023, from 4 to 7 p.m. in the Wright State Student Union Apollo and Endeavor rooms (first floor).
For more information, email Priya Small at priya.small@wright.edu.
 
Program
4:00 pm: Poster Set up and Registration
4:30 pm: Dr. Valerie Weber, Welcome 
4:40 pm: Faculty Seed Grant and Student Research Grant research talks
5:30 pm-7pm: Poster Session and Refreshments
Last edited on 03/16/2023.