Boonshoft School of Medicine mourns passing of Richard Garrison, M.D., FACEP
Richard Garrison, M.D., FACEP, passed away on Tuesday, July 30, 2019. Dr. Garrison served for decades as an associate professor of aerospace medicine and was a clinical professor of emergency medicine at the Wright State University Boonshoft School of Medicine. Garrison also was a leader of medical staff at various local hospitals, where he served on several committees and boards of trustees.
Garrison attended Wright State University for three of his four degrees. In 1976, he earned a Bachelor of Science in Biological Sciences, followed by a Master of Science in Microbiology and Immunology. Garrison completed his M.D. degree at the Medical College of Ohio at Toledo and then returned to Wright State to complete his residency in emergency medicine. Dr. Garrison also earned a Master of Science in Aerospace Medicine from Wright State in 1991.
In addition to Garrison's numerous medical licensures, he was a certified flight instructor and a commercial pilot of airplanes and gliders. Garrison flew single and multi-engine aircraft. He also served as a senior aviation medical examiner for the Federal Aviation Administration.
Garrison was a fellow of the American College of Emergency Physicians' Air Medical Transport Section; an associate fellow of the Aerospace Medical Association; and a member of the American Medical Association. He was a member of the British Association for Accident and Emergency Medicine, as well as a member of the Undersea and Hyperbaric Medicine Society. Locally, Garrison was a member of the Ohio State Medical Association and the Montgomery County Medical Society.
Dr. Garrison is survived by fiancé Elizabeth Riley; sons, Graham Garrison (Emily) and Alexander Garrison; sisters Carol Kern (Norman) and Jane Garrison; brother Jim Garrison (Lesli); niece, Kathryn Garrison; nephew, Matthew Garrison (Rachel); great-nieces Callie and Emma Garrison; nephew, Brian Kern; great-nephew, Liam Kern; and the mother of his sons, Eleni Prieto.
With his two sons, Dr. Garrison shared his passions for travel, skiing, and aviation. He also enjoyed scuba diving and running.
---
The medical school mourns the passing of Sean Bush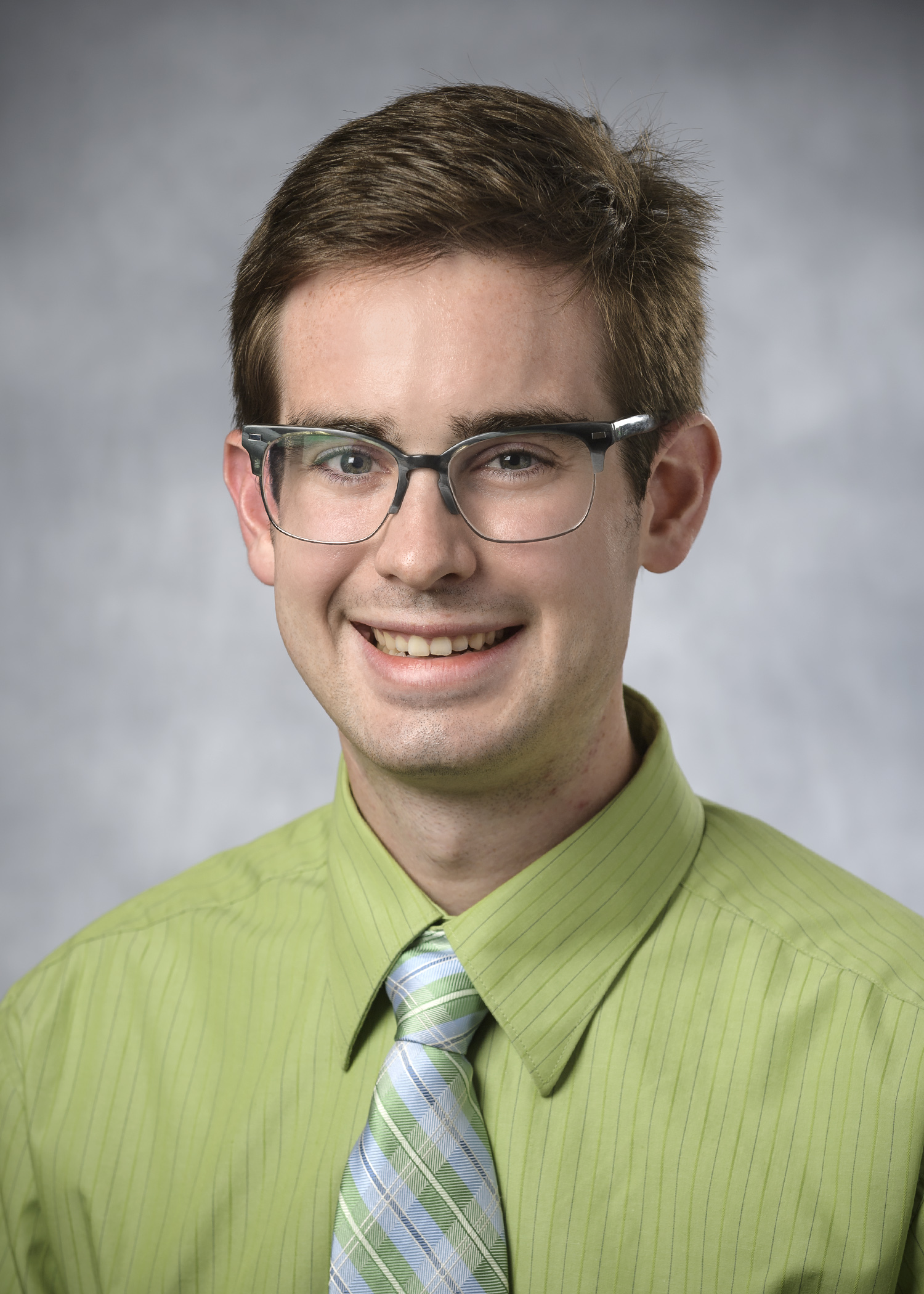 The medical school mourns the passing of Sean Bush, class of 2021, who passed away on June 14, 2019 after he was hit by a car while riding his bike. He was 24 years old and was from Strongsville, Ohio. Bush was starting his third year at the Boonshoft School of Medicine.
Bush was born August 8, 1994. He was a 2009 graduate of Incarnate Word Academy and a 2013 graduate of St. Ignatius High School. From early on, he had a passion for medicine. While in high school, he shadowed surgeons and physicians. He channeled his love for helping others into the field of medicine, and had a special interest in neurology. His bachelor's degree was in neuroscience from Kenyon College.
While attending Kenyon, Bush was dedicated to research, even discovering a new microbial species. He worked on campus in technology, helped set up a supercomputer, and started a robotics club at a nearby elementary school.
Bush was well-rounded. As a first-year student, he was a representative for the Boonshoft School of Medicine American Association of Neurological Surgeons (AANS) chapter, even making cookies for their events. He was involved in Buddy Up Tennis, and was certified as a Mental Health First Aider and learned to administer NARCAN. He was an avid cyclist, logging nearly 7,000 miles in 2019. Always willing to lend a hand, Bush donated time to prepare used laptops to be taken to El Salvador for students. He was a published photographer and a viola player. In addition, he spent much of his time volunteering at homeless shelters.   
Teresa Rickey, admissions coordinator with the Boonshoft School of Medicine, said of Bush, "I remember him from orientation being super nice and always with a huge smile on his face." Friend Daniella Caudle said, "Sean found value not in material things but in memories, and making others happy." A classmate added, "Sean made it easy to be miles away from home."
A memorial was held for Sean on campus in July 2019. A scholarship has been set up in Sean Bush's name. To learn more about the scholarship, or to donate, go to https://www.wright.edu/give/sbushfund or contact Angela Clements, assistant vice president for advancement, at angela.clements@wright.edu or 937.245.7627.