Vital Signs » Summer 2018
Medical school mourns passing of Harvey Dusty Rhodes, D.O.
Harvey Dusty Rhodes, D.O., 66, died on Jan. 1, 2018. Rhodes was a sports medicine family physician for more than 25 years. He also served as a clinical assistant professor at the Wright State University Boonshoft School of Medicine and was a faculty member at the Berry Family Health Center at Miami Valley Hospital.
He was board-certified by the American Board of Family Medicine and had a certificate of added qualifications in sports medicine. He also was a member of the National Board of Osteopathic Medical Examiners. A member of the Ohio Academy of Family Physicians (OAFP) since 1992, Rhodes was a frequent contributor of sports medicine articles to The Ohio Family Physician magazine.
Rhodes was actively engaged in the medical community. He was a member of the American Academy of Family Physicians and the American Medical Society for Sports Medicine. He served as chair of the OAFP Sports Medicine Committee, the American Osteopathic Association and the Ohio State Medical Association.
He served as a physician and coordinator of education and research for Premier Sports Medicine and was a member of the Centerville High School Sports Medicine team.
Rhodes graduated from the Kirksville College of Osteopathic Medicine in Kirksville, Missouri, in 1982. He completed a general internship at Grandview Hospital, and then completed a family medicine residency at Miami Valley Hospital. His sports medicine fellowship was completed at Grant Medical Center in Columbus.
He is survived by his wife Terri; children Taylor, Micah, Annie and Mira; and many other family members.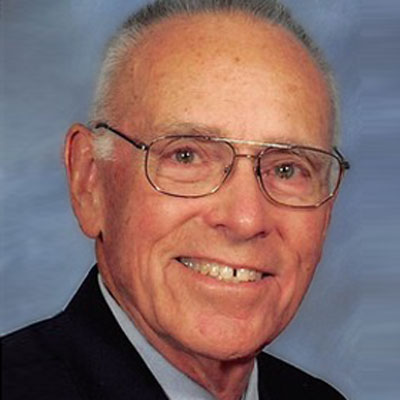 Robert H. Hittner, M.D., longtime friend of the medical school, passes at 90
Robert H. Hittner, M.D., of Butler Township, Ohio, died Friday, April 6, 2018. He was 90 years old.
Hittner was a graduate of the Indiana University Medical School. After his time in the U.S. Army, he joined a general practice in West Milton, Ohio. Hittner then specialized and joined Medical Radiologists, Inc. and was a staff radiologist at Good Samaritan Hospital from 1964 to 1989. He was elected chief of staff at Good Samaritan Hospital from 1980 to 1982.
Hittner was an active member of Shiloh Church, Miami Valley Golf Club, Aullwood Audubon Society, and Dayton Center Courts. He was a past president of the Vandalia-Butler Foundation. He was passionate about philanthropy and loved nature, as well as tennis, golf, travel, and spending time with family and friends.
Robert Hittner and wife Zoe contributed a major gift to the Center for Global Health at the Wright State University Boonshoft School of Medicine to endow an annual event to promote community health. The Center regularly sponsors a community event, involving the Shiloh Church, relating to health care and social issues, faith, and culture.
Hittner is survived by his wife of 60 years, Zoe (Wertz), daughter Amy (Mike) Zebney, son David (Tonya) Hittner, four grandchildren, Alexander and Nathaniel Hittner, Bobby and Allison Zebney, his younger sister Joyce (Harold) Godeke, brother-in-law Charlie East, and numerous other family and friends. He was preceded in death by his parents Harry and Esther Hittner, older sister Helen East, and best friend Jerry Hammon.