---
Core Courses
(42 semester hours)
In order to meet the core competencies of the M.P.H. program, five core courses will be offered and must be completed by all students admitted to the program. (Note: Effective spring semester 2017, course prefixes for CMH have changed to PPH.)
Required Courses
Concentration Electives/Program Electives — 18 credit hours
Practice Placement
Applied Project/Problem Paper
Total Credits: 42
---
Concentrations
The M.P.H. program offers two concentration areas of study: Health Promotion and Education and Population Health.
---
Health Promotion & Education Concentration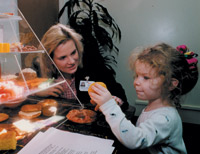 Students completing the health promotion and education concentration will develop advanced skills in community needs assessment, program planning, program implementation, program evaluation and health promotion advocacy. Students will gain depth of knowledge in the determinants of health behavior, theories of social and behavioral change, the interdisciplinary nature of common health issues and current health promotion and behavioral interventions. Coursework aligns to the seven areas of responsibilities of the health education specialists (rev. 2015) and graduates are eligible to sit for the Certified Health Education Specialist (CHES) exam.
Required Courses
---
Population Health Concentration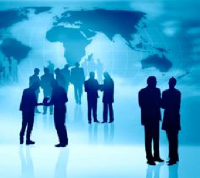 Students in the population health concentration have fewer course requirements allowing them the flexibility to choose public health courses based upon their interests and professsional goals. The population health concentration offers several programs of study to assist students who want to explore a variety of public health topic areas, focus on advanced methods, or ultimately work as public health practitioners.
Required Courses
Select one of the following:
Take one advanced analytical course, e.g. Epidemiology II, Applied Statistics Practicum, Chronic Disease Epi, Qualitative Research Methods or Research Methods for Leadership. Taking PPH 7410 Community Assessment listed above will also meet this requirement.
Students will meet the following competencies in the population health concentration:
Explain a population health approach to improving health status.
Use evidence-based problem solving in the context of a particular population health challenge.
Demonstrate application of an advanced qualitative or quantitative research methodology.
Demonstrate the ability to contextualize and integrate knowledge of a specific population health issue.
Evaluate population health programs or policies that are designed to improve the health of the population, reduce disparities, or increase equity.
---
Program of Study
Students will develop a program of study selecting electives to complete their program requirements. In addition to qualitative and quantitative courses, the program offers electives in several specialty areas — emergency preparedness, health promotion and education, global health and public health management. Students may take courses within other colleges/schools at Wright State with prior approval of the M.P.H. program director. Contact the M.P.H. program coordinator for more information.
In the majority of cases, electives a student plans to take as part of the M.P.H. degree can be applied to certificate programs offered by the Department of Population and Public Health Sciences (Epidemiology, Global Heath, Health Care Management, Public Health Emergency Preparedness or Public Health Leadership). Students must contact the certificate program assistant prior to taking the courses to apply for the certificate.
---
Practice Placement & Culminating Experience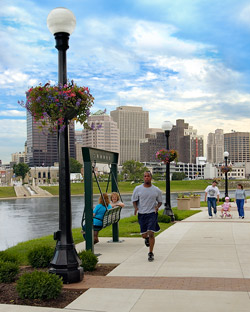 A major strength of the WSU M.P.H. program is in providing students with opportunities to apply learning directly within the community setting. The applied research component serves to ground students in "real world" public health applications, and provides service to the community. Each student will work with a faculty representative and a community preceptor. This will constitute the first component of applied learning.
The second component of the applied learning is the intensive culminating experience. Each student will work with his or her faculty advisor to develop an appropriate applied project. The applied project will include elements from the core courses as well as mastery of the concentration area of study. The student will have a primary program committee including an academic advisor, one additional university faculty member, and a field practicum representative. Program committee members will work closely with students in the development and completion of the project. The culminating experience has three primary components: a proposal, a written applied project paper and an oral presentation.
Last edited on 03/14/2018.