Master of Public Health Program Curriculum
On this page:
---
Foundational Courses
(42 semester hours)
In order to meet the foundational competencies of the M.P.H. program, six required courses will be offered and must be completed by all students admitted to the program. 
Required Courses
PPH 7010: Biostatistics for Health Professionals Credit Hour(s): 3
PPH 7020: Public Health Epidemiology Credit Hour(s): 3
PPH 7040: Social and Behavioral Determinants of Health Credit Hour(s): 3
PPH 7050: Health Systems & Policy Credit Hour(s): 3
PPH 7410: Community Assessment Credit Hour(s): 3
MBA 7500: Leadership & Ethics (specific section for MPH students) Credit Hour(s): 3
Concentration Electives/Program Electives — 15 to 18 credit hours
Applied Practice Experience
PPH 7980: Public Health Applied Practice Experience Credit Hour(s): 3
Capstone (will choose one)
Course Capstone Credit hour(s): 3
Independent Project Capstone Credit hour(s): 3
Research Capstone Credit hour(s): 6
Total Credits: 42
Course descriptions are available in the Academic Catalog.
---
Concentrations
The M.P.H. program offers two concentration areas of study: Health Promotion and Education and Population Health.
---
Health Promotion & Education Concentration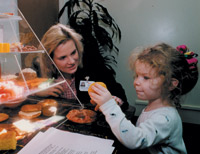 Students completing the health promotion and education concentration are trained to use social and behavioral science to study, develop, and evaluate interventions to promote health, prevent disease and injury, and reduce health inequalities. Graduates develop skills in the implementation of awareness, educational, environmental, and advocacy strategies tailored to populations and community context. Foundational and concentration coursework aligns to the seven areas of responsibilities of the health education specialists (NCHEC 2015), and graduates are eligible to sit for the Certified Health Education Specialist (CHES) exam.
Required Courses
PPH 7420: Health Program Planning and Evaluation Credit Hour(s): 3
PPH 7430: Health Awareness and Advocacy Communication Credit Hour(s): 3
PPH 7440: Public Health Project Management Credit Hour(s): 3
Students will meet the following competencies in the health promotion & education concentration:
Demonstrate a range of program implementation skills.
Create a health communications campaign.
Monitor the implementation of health promotion programs and policies.
Conduct process, impact, and outcome evaluations of health promotion programs and policies.
Identify and manage resources to lead a health promotion project.
---
Population Health Concentration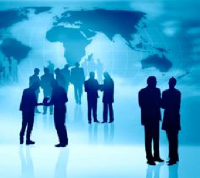 Students in the PH concentration will have fewer course requirements allowing them the flexibility to choose public health courses based upon their interests and professional goals. The PH concentration offers several programs of study to assist students who want to explore a variety of public health topic areas (e.g., global health, emergency management, leadership), focus on advanced analytical methods, or ultimately work as public health practitioners.
Required Courses
PPH 7520: Problems in Population Health Credit Hour(s): 3
Take one advanced analytical course Credit Hour(s): 3 

PPH 7150: Applied Epidemiology; PPH 7160: Public Health Advanced Biostatistics; or PPH 7170 Public Health Epidemiology II
Students will meet the following competencies in the population health concentration:
Analyze quantitative data using multivariable adjusted regression analysis.
Apply quantitative research methodology to research a current health issue.
Organize and deliver an effective presentation on a population health issue using an emerging and advanced communication strategy.
Illustrate an unmet need of population health through the synthesis of data, literature, and knowledge of policies and systems.
Constructively address disagreements about values, roles, goals, or actions that arise among public health issues.
---
Program of Study
Students will develop a program of study selecting electives to complete their program requirements. In addition to qualitative and quantitative courses, the program offers electives in several specialty areas — emergency management, health promotion and education, global health, and public health management. Students may take courses within other colleges/schools at Wright State with prior approval of the M.P.H. program director. Contact the M.P.H. program coordinator for more information.
In the majority of cases, electives a student plans to take as part of the M.P.H. degree can be applied to certificate programs offered by the Department of Population and Public Health Sciences (Aerospace Medicine, Epidemiology, Health Care Management, Public Health Emergency Preparedness or Public Health Leadership). Students must contact the certificate program assistant prior to taking the courses to apply for the certificate.
---
Applied Practice Experience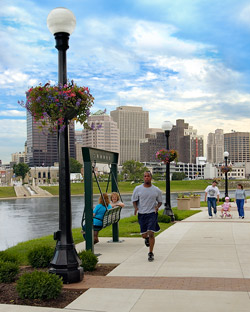 A major strength of the Wright State University (WSU) M.P.H. program is in providing students with opportunities to apply learning directly within the community setting. The applied component serves to ground students in "real world" public health applications and provides service to the public health community. 
The WSU M.P.H. Applied Practice Experience (APE) is a supervised applied public health learning experience in which students work within a community organization to support public health efforts that are meaningful to the organization. A site preceptor in the organization supervises the student to help them learn and to produce work beneficial to the community organization. 
Applied Practice Experience Guidelines (PDF) (5/2023)
Capstone
Each student works with faculty to develop an applied project. The Capstone requires the student to integrate knowledge gained and demonstrate the skills acquired through their course work and applied practice experience into a project related to the student's academic goals and professional interests. Ideally, the Capstone will benefit the community or a particular target population. Completed Capstone projects will be presented at a poster session during the last semester that the student is enrolled.
Last edited on 07/07/2023.