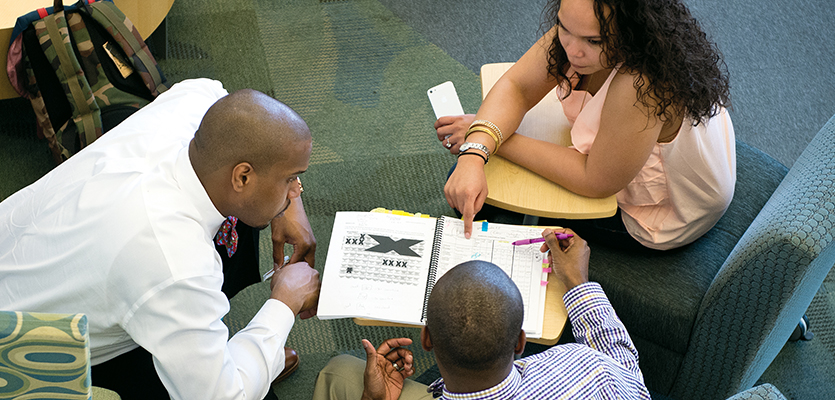 Our Financial Aid Office, located in the Office of Student Affairs and Admissions, offers financial counseling services and can help you finance your medical education through a variety of scholarships and loans. When you apply for financial aid, you are automatically considered for all Boonshoft School of Medicine scholarship programs for which you are eligible.
A variety of financial aid is available
Campus-based scholarships
Wright State University Boonshoft School of Medicine awards scholarships that require no application from you. The selection is made from information gathered from the AMCAS application and/or from the FAFSA.
External scholarships
The Financial Aid Office can recommend other sources of support. We encourage you to seek out external scholarships. Here are some suggested search sites:
Federal student loans
You do not need to seek out your own loan information. The Boonshoft School of Medicine will do that for you. Federal student loans available to you as a medical student are Federal Direct Unsubsidized Stafford Student Loans and Federal Direct Graduate PLUS Loans. Both are unsubsidized loans that is not awarded on the basis of need. The student will be charged interest from the time the loan is disbursed until it's paid in full. If the student chooses not to make interest payments and allows the interest to accrue (accumulate) while in school or during other periods of nonpayment, the interest will be capitalized. This means the interest will be added to the principal amount of the student's unsubsidized loan, and additional interest will be based on that higher amount.
Service commitment scholarships
These scholarships provide tuition and living expense support in exchange for a work commitment after residency. The work commitment typically is for the same number of years as the scholarship. Examples include:
To apply for financial aid
Complete your FAFSA
Potential students needing financial aid (loans and scholarships) to help cover educational and/or living expenses must complete the Free Application for Federal Student Aid (FAFSA). The Financial Aid Office will use your FAFSA to determine your financial aid award. The FAFSA application is available online in January of your entering year. The FAFSA renewal application for continuing students is due March 1.
We recommend that you provide parental information on the FAFSA even if your parents don't contribute to your support. Some loans and scholarships require parental information to be provided for consideration. To be considered for additional low interest rate loans, you must provide parental information. Your completed FAFSA should be submitted to the Department of Education electronically at this link:
(Wright State's federal code is 003078)
It is a federal requirement and Wright State University policy to have the FAFSA on file and for you to be an admitted student before a financial aid award notification can be generated or your loans processed.
Estimate your expenses
The Office of Student Affairs and Admissions has prepared a worksheet that can help you estimate your medical school expenses and the amount of loan you may incur. Download the cost of attendance spreadsheet for 2022-23 (XLSX) to learn more.
Tuition & fees for first-year students for 2022-2023*
Annual Expenses
Ohio Resident
Non-resident
Tuition
(Instructional & General)
$40,252.00
$60,394.00
Other Fees
$  7,185.45
$  7,185.45
Total
$47,437.45
$67,579.45
Visit our financial aid Cost of Attendance page for a list of other estimated indirect costs including books, supplies, personal expenses, transportation, and loan fees that are used to calculate financial aid offers.
Financial Information, Resources, Services & Tools (FIRST)
Created by the Association of American Medical Colleges (AAMC) in collaboration with the medical school financial aid community and the Organization of Student Representatives, FIRST for Medical Education offers a full range of Financial Information, Resources, Services, and Tools for applicants, medical school students, residents, advisors and financial aid officers. The AAMC's goal is to help medical school borrowers expand their financial literacy, make smart decisions about student loans and manage their student debt wisely.
The FIRST program offers:
More helpful links
Last edited on 05/10/2023.