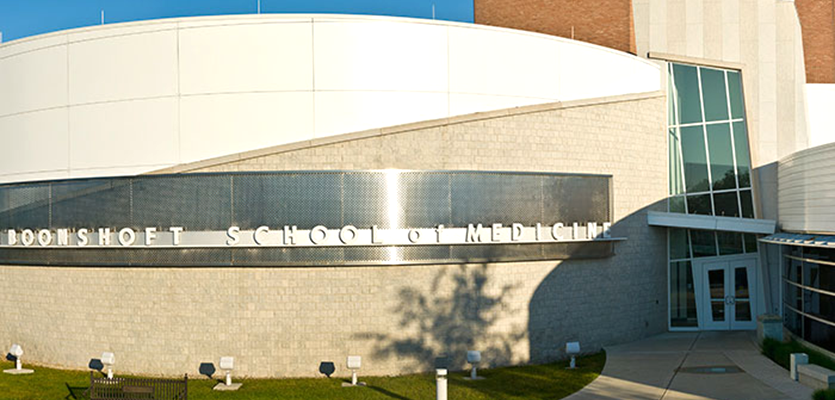 Interviews are granted to applicants by invitation of the Boonshoft School of Medicine Admissions Committee. Those applicants selected for an interview are invited to the Wright State campus on a specified day. You will be contacted by phone or e-mail if selected. Candidates receive two one-to-one interviews lasting approximately 45 minutes each. The purpose of the interview is to gather information about your preparation for a career as a physician and to share information about our school. The interview is not viewed by committee members as the primary source of information about your candidacy, but is viewed in the context of the entire application. Campus tours, as well as opportunities to meet with faculty and students, are provided the same day as the interviews.
We are pleased you are interested in our medical school and look forward to meeting you.
Interview Schedule
Please report no later than 11 a.m. to the Admissions Office in 190 White Hall. Your interview day schedule will be as follows:
| Time | Activity |
| --- | --- |
| 11:00 a.m. | Welcome, Assistant Dean for Admissions |
| 11:30 a.m. | Financial Aid |
| Noon | Lunch with Medical Students |
| 12:30 p.m. | Tour of Medical School |
| 1:30 p.m. | Photo and White Coat Fitting |
| 2:00 p.m. | Interview |
| 3:00 p.m. | Interview |
| 4:00 p.m. | End of Day |
Student Home & Hearth Program
The Student Home & Hearth Program is designed to link interviewing students with current medical students to save money on hotel accommodations and/or airport transportation for interviewees. Medical students involved in the program are diverse in background and education as well as in stage of medical school training, and all of them have volunteered to have interviewees stay in their homes for an evening. If you stay with a current student, you should plan to pay for your own meals and, since most of our medical students live off campus, you may still need a rental car. You will receive additional information about the program from the Office of Student Affairs when your interview is confirmed.
Learn more about...
Last edited on 07/27/2017.