Aaron Brooks, D.O. — R3
Rocky Vista University, College of Osteopathic Medicine
---
Justin Dickson, D.O. — R3
Arizona College of Osteopathic Medicine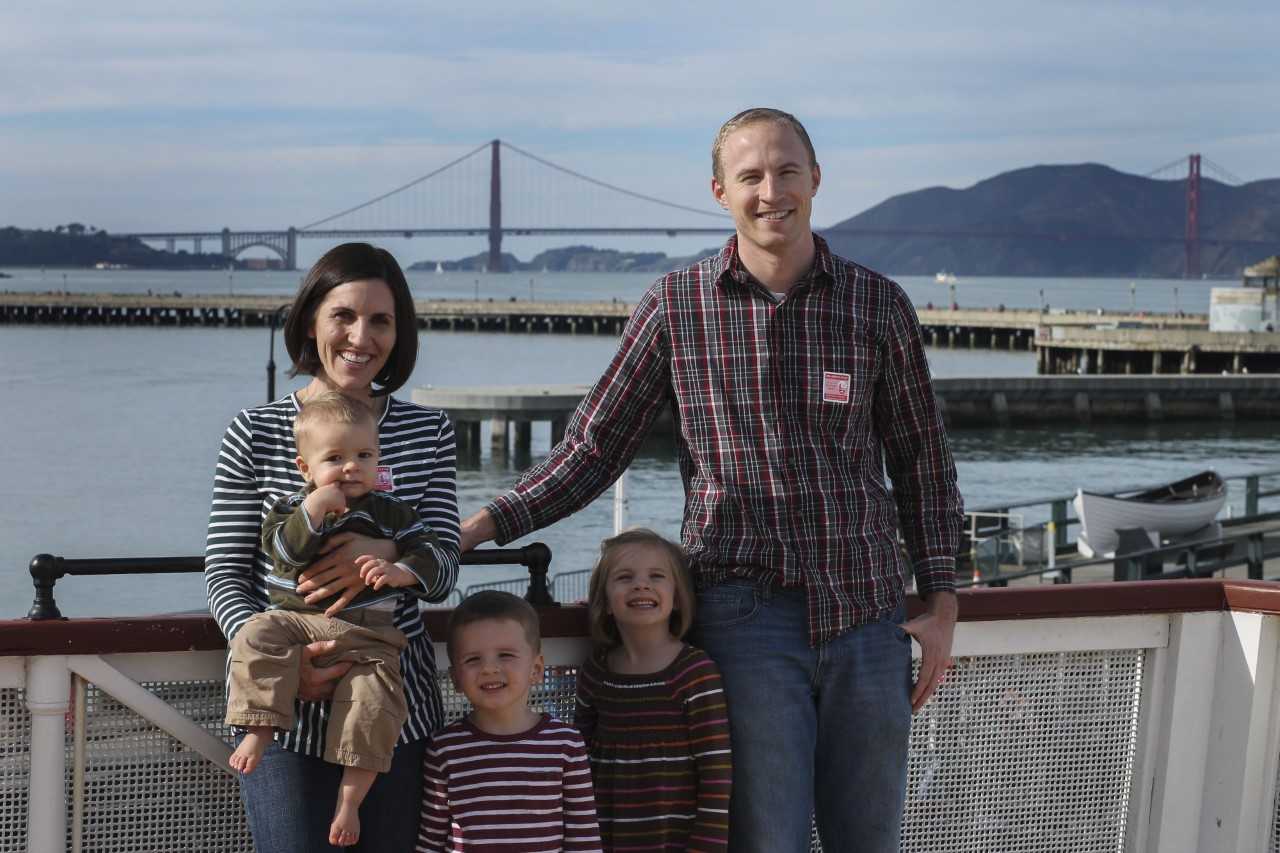 I am from Arizona, where I met my wife and attended college. My wife and I both attended Arizona State University, and I subsequently attended Arizona College of Osteopathic Medicine for medical school. After medical school I completed a General Surgery Intern year at UC Davis (hence the Golden Gate bridge photo). I enjoy spending time with my wife and the three rowdies, hiking, fishing, and kayaking. I am interested in out of hospital cardiac arrest and EMS, and look forward to exploring those topics further during my residency.
---
Megan Dillon, M.D. — R3
University of Kentucky College of Medicine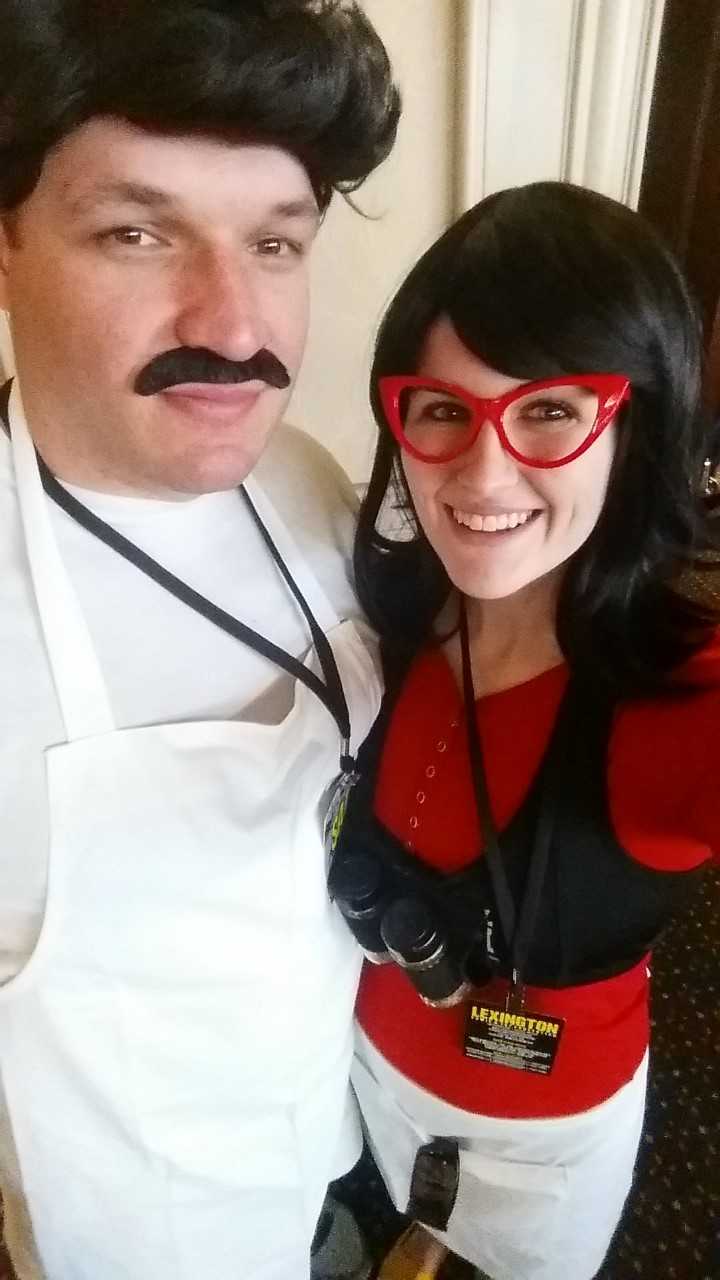 I was born and raised in Dayton, then left for Kentucky 8 years ago. There, I found my hillbilly geek of a trophy husband, and together we've come back to Dayton, Ohio to start my career in Emergency Medicine!
I went to UK and was a part of the Rural Physician Leadership Program, where I spent my 3rd and 4th years out in rural, Eastern Kentucky (Morehead, KY). I have a love for rural medicine and hope to be practicing emergency medicine out in the sticks one of these days. 
I'm a woman of many passions and hobbies. I love playing fantasy football, cooking, gardening, persecuting the critters that inevitably ruin my garden, canning whatever I manage to salvage from my garden, going for motorcycle rides, watching Game of Thrones with my grandma, going to the occasional Comi-Con, and of course watching Bob's Burgers with my husband (our favorite show, hence the picture). 
I love teaching. I love critical care. I love ultrasound. So who knows what the future has in store for me.
---
Christopher Falslev, D.O. — R3
West Virginia School of Osteopathic Medicine
---
Alexandra Ferguson, M.D. — R3
The Ohio State University College of Medicine
---
Ryan Grow, D.O. — R3
Pacific Northwest University of Health Sciences College of osteopathic medicine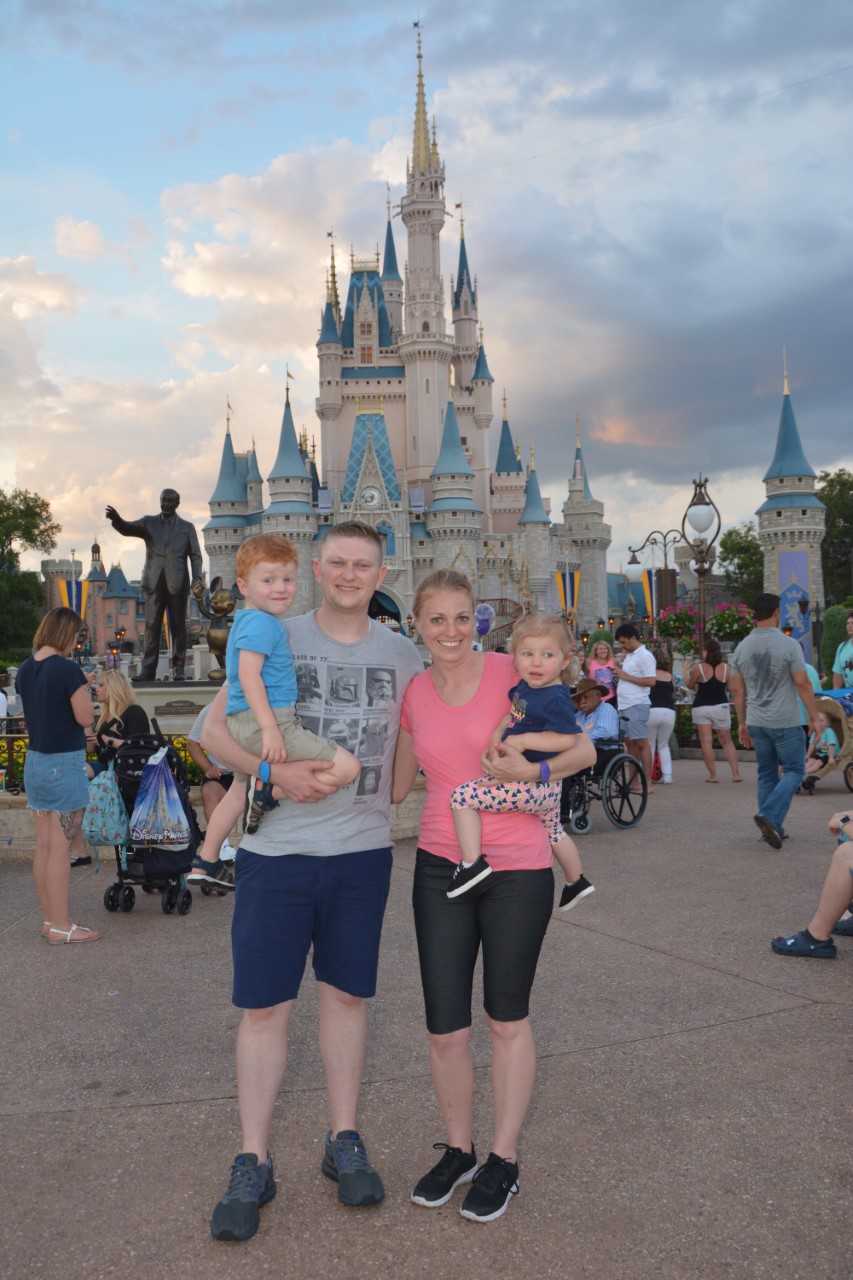 From Hollister, CA- no not the store, and attended the same high school that my parents did when they were growing up. Over time, My education brought me to Utah, Greece, Washington state, Montana and now finally Dayton. My wife Molly, who is probably a spy, joined me on this journey and brought our children along! Oliver and Clara are the cutest children on the planet (mostly from their mother's genes). I've been a CNA, an EMT, an EMS Supervisor, and a trauma tech over the years. Now I'm a Doctor. When not in the emergency department, I'm a huge movie fan and a Disney World fanatic! I love this residency and can't wait for the future. 
---
Andrew Gurtis, M.D. — R3
West Virginia University School of Medicine
---
Daniel Hutchinson, D.O. — R3
Marian University College of Osteopathic Medicine
---
Christopher Jester, M.D.— R3
University of Kentucky College of Medicine
---
Sara Kocian, D.O. — R3
Ohio Heritage College of Osteopathic Medicine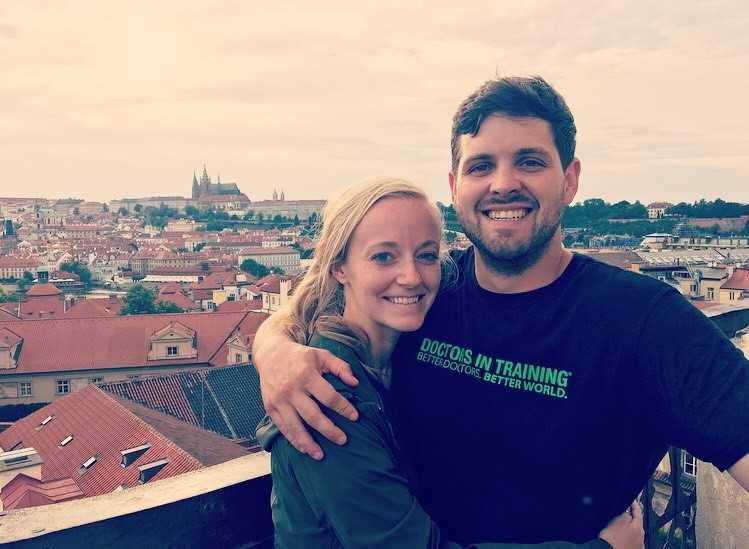 I'm a Dayton native and happy to be back home completing residency in the city I grew up in. I did my undergrad at Ohio Northern University and medical school training at Ohio University. I married my high school sweet heart (Beavercreek battling beaver alums) after ten years of dating. In my free time I enjoy hiking and all things outdoors, petting other people's dogs until we get our own, making Halloween costumes, traveling, and sampling craft brews.
---
Kyle McClain, D.O. — R3
Pacific Northwest University of Health Sciences College of Osteopathic Medicine

I was born and raised in the small fishing town of Gig Harbor, Washington. I'm the middle child between an older sister (Kelsey) and younger brother (Kirk). As a child I played a lot of sports and always dreamed of being a professional athlete. However, my short, skinny, and inflexible body habitus deemed me more suited to beating my younger brother in backyard athletics, which is pretty much where I peaked in that respect. I also found a love for music as a kid, and I continue to have a passion for playing piano.  
Years went by... things happened... I got a lot taller seemingly overnight and suddenly there was some semblance of a mustache on my upper lip to pair with some super cool braces. Just in time to graduate high school!
I went to college at Washington State University (Go Cougs!) and got a degree in Biology. I found a calling to practice medicine and made it my goal to be a physician. During my senior year of college, I met a girl from my hometown who I somehow convinced to go out with me.  We did the long-distance thing for a while, including my first couple years of medical school.  We got married in August 2016, and she's the best thing that's ever happened to me. We moved to Dayton in June 2018 to start my EM residency here. In March 2019, we got our Shih-poo (Shamus) who is the sweetest little teddy bear. When I'm not practicing medicine, I'll usually be hanging with my wife (Alena), traveling, playing piano, or at the gym. I'm not as short or skinny as I once was, but I'd be lying if I said I was any more flexible. We are so happy to be a part of such a great residency program, and we love our new friends in Ohio!
---
Mara O'Sullivan, M.D. — R3
University of Texas Medical School at San Antonio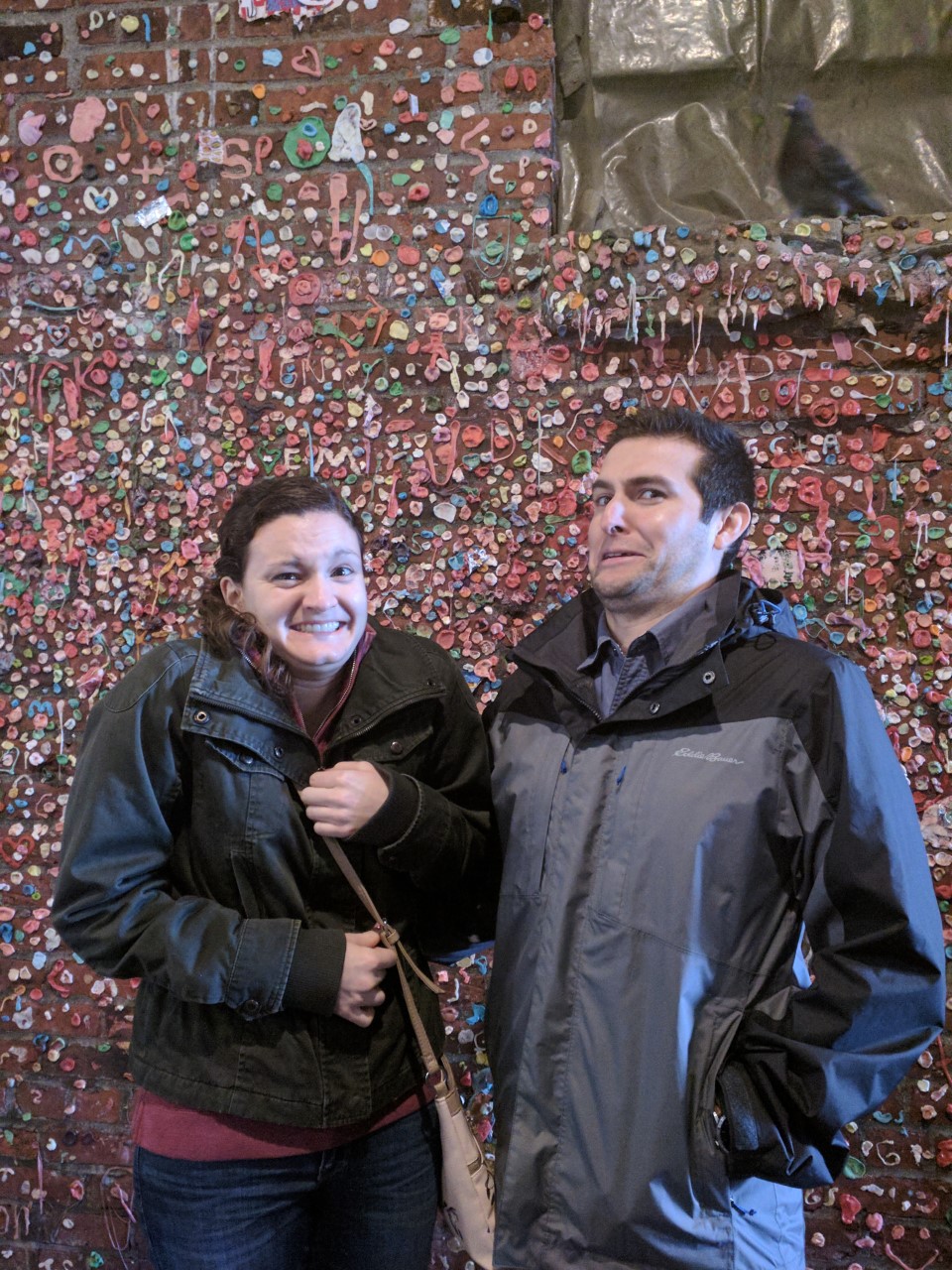 Hello! I'm from all over, most recently San Antonio, Texas and came to Dayton for the Air Force Museum and spend all my spare time being a resident. I went to college at a small engineering school in the mountains of Colorado and choose to be hiking if the weather is nice! I convinced my love Andre to join me up here in Ohio and we're big on breweries and bike rides when I can distract him from his ophthalmology residency down in Cincinnati. We're the proud parents of three fur babies: my cats Huckleberry, and Encore, and a geriatric Weiner dog named Gizmo. 

EM interests: US, palliative medicine, military medicine

Favorite color: purple
---
Kristin Patterson, D.O. — R3
A.T. Still University–School of Osteopathic Medicine in Arizona
---
Kelli Thomas, M.D. — R3
Northeast Ohio Medical University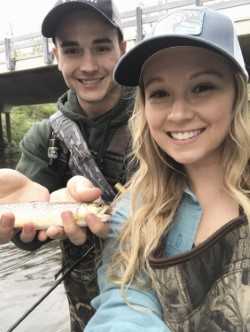 I grew up in the beautiful teeny town of Garrettsville, OH where I spent my childhood Irish Step Dancing, playing softball, and working at my dad's hardware store. I did my undergrad at Youngstown State University and medical school at Northeast Ohio Medical University. My high school sweetheart and now husband, Matt, brought me to Dayton as he's a medical student at Wright State Boonshoft SOM.  In my free time, you can find me fly fishing the Mad River, knitting by the fireplace, or attempting to make something I saw on the Great British Baking Show. EM interests: teaching and palliative medicine.
---
Kyley Wyss, M.D. — R3
Southern Illinois University School of Medicine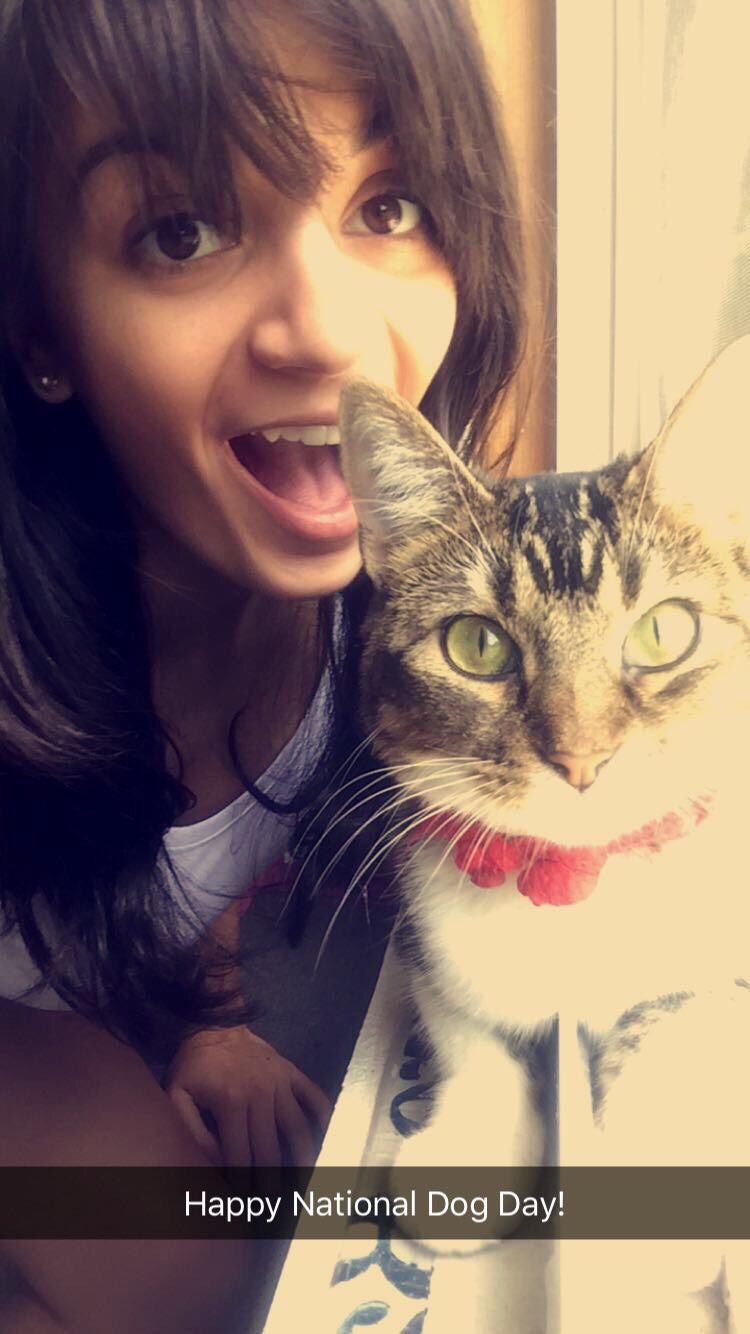 I am a Central Illinois native who moved to Ohio with my roommate Betty, the coolest cat in the whole world. I went to the University of Illinois for Undergrad and Southern Illinois University School of Medicine for my MD! I stumbled upon my passion for Emergency Medicine in medical school and I can't imagine doing anything else.
Besides Cat Mom and Resident, my other title is Big Sister to my four much, much younger half siblings. I love to travel and I'm always down to try a new brewery. My self care routine includes binging Keeping Up with the Kardashians, a day at the spa and trying new recipes. 
---
Jennifer Zambales, M.D. — R3
Loma Linda University, School of Medicine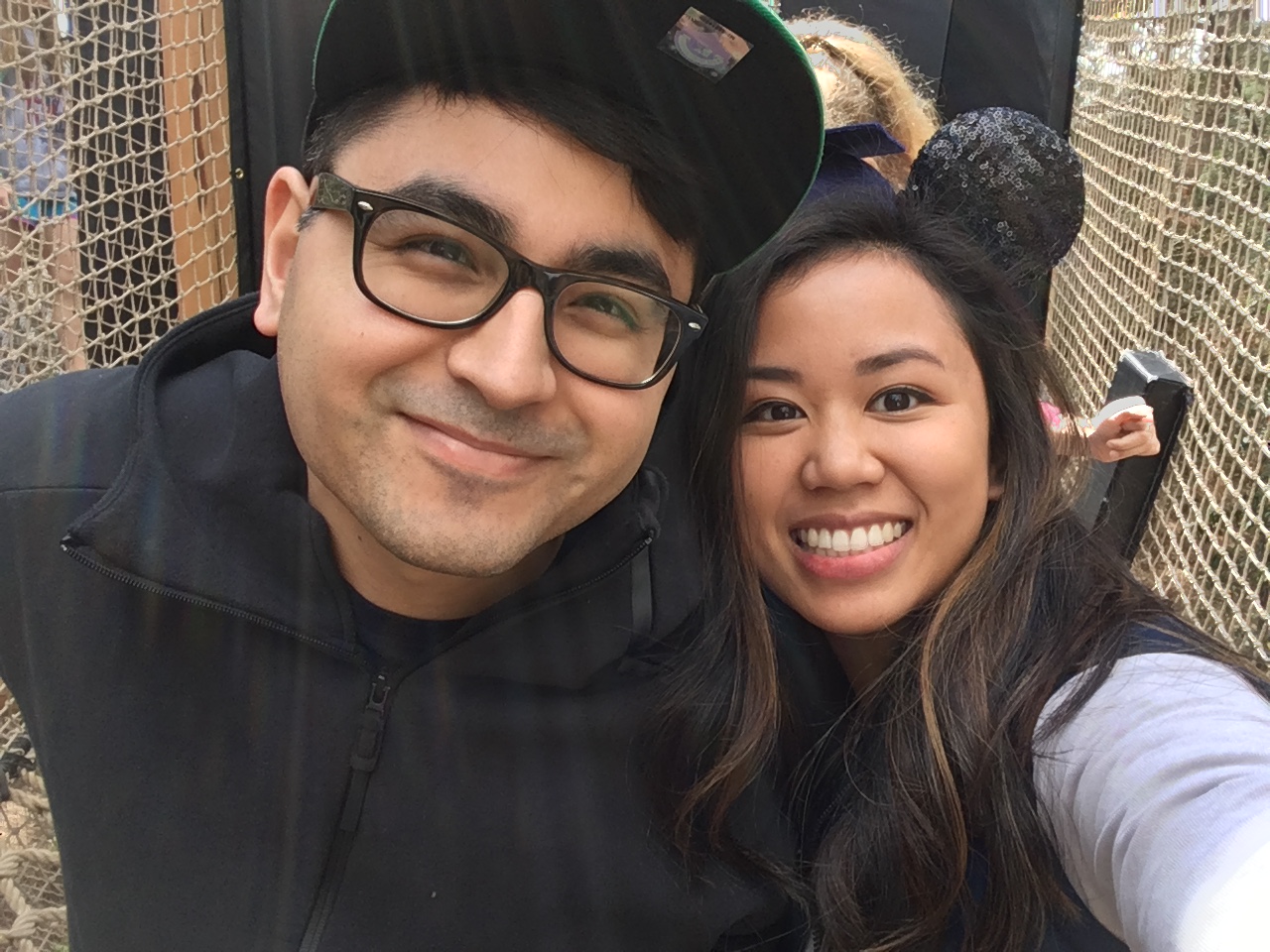 South Texas raised, southern California to Dayton transplanted, and thrilled to be part of such a stellar residency program. Besides emergency medicine, I love finding foods that make me dance in my seat, the smell of campfire under a blanket of stars, watching my plant babies grow (it'll be a few years before I'm sharing persimmon with y'all), house music, and live shows. My fiancé and I are trying to learn French for a future in global health, but we'll see how well practiced that will be here in Dayton, Ohio. My short term goal is to run into Dave Chappell at a grocery store or gas station, nod at each other in passing, and be on my way - knowing the stars aligned and brought me to Dayton for that very moment. 
---
Joshua Bear, M.D. — R2
Eastern Virginia Medical School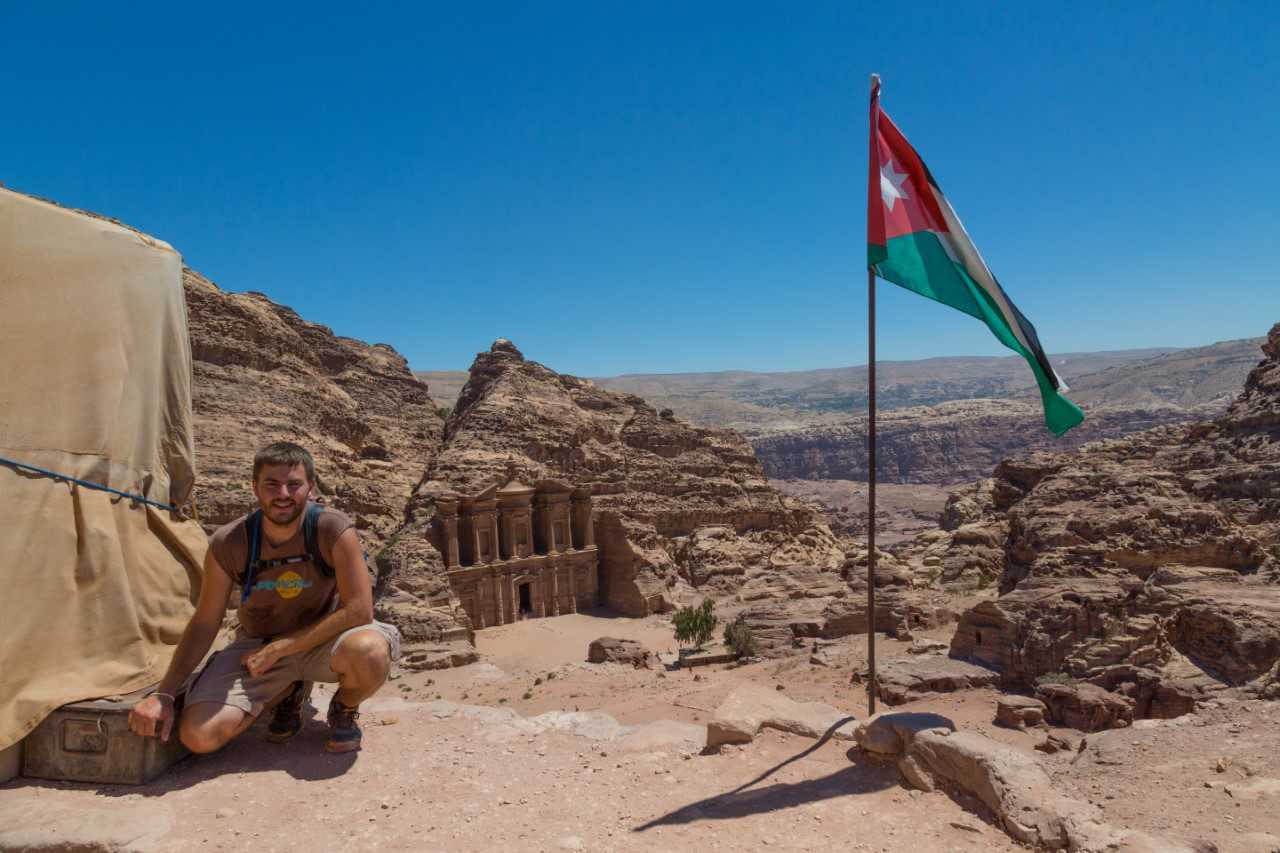 I come from a family of dairy farmers, factory workers, and military service members.  I grew up in a relatively small town in Southeastern Minnesota, right on the Mighty Miss.  After high school, I attended college at Bethel University in St. Paul, MN.  I knew I wanted to go to medical school after taking a gap year or two, but I didn't know what kind of doctor I wanted to be, so I got a job as a scribe in the ER.  I fell in love with emergency medicine and have never looked back.  After 2 great years off from school, I moved east and attended EVMS for medical school.  Wanting to move back to the Midwest (the best part of the country hands down) I came to Dayton for my graduate medical education.
In my free time, I enjoy traveling, photography (mostly landscape, although I've gotten into sports/action photography recently), hiking and camping (especially in national parks), building and working on computers, working with my hands, helping friends with carpentry/plumbing/electrical projects, baking sweets to give away, checking out the best places to eat, and sampling craft beer and local wine.
---
Joseph Burkhammer, M.D. — R2
University of Cincinnati College of Medicine
---
Samuel Dockery, D.O. — R3
Touro College of Osteopathic Medicine NY
---
Luke Erdahl, D.O. — R2
At Still University Kirksville, College of Osteopathic Medicine
---
Amanda Hinton, M.D. — R2
Louisiana State University School of Medicine
---
Adam James, M.D. — R2
University of Minnesota Medical School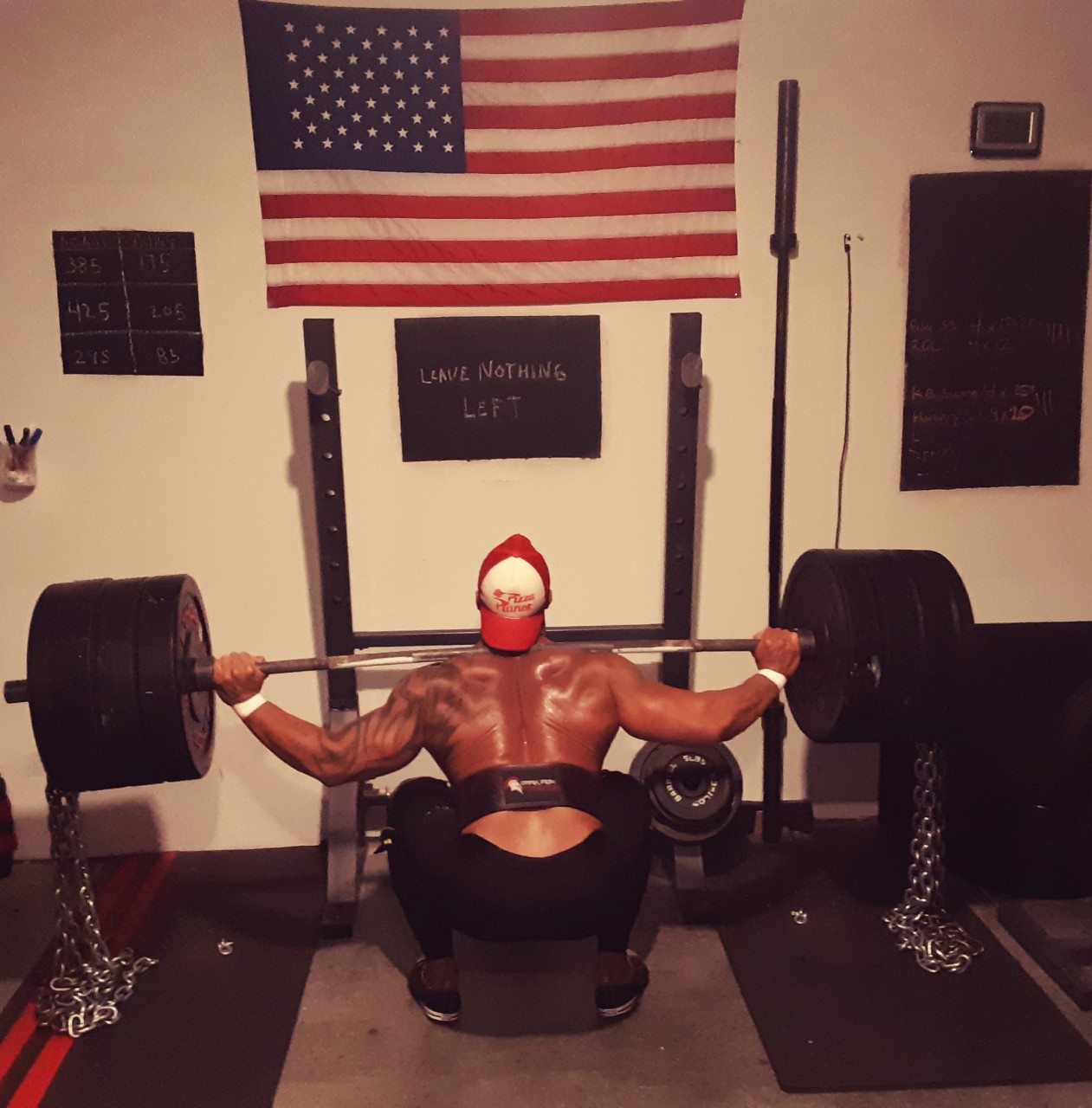 "Rattle the gate and let the world know you are here." 
---
Nicholas Jelacic, M.D. — R2
Medical College of Wisconsin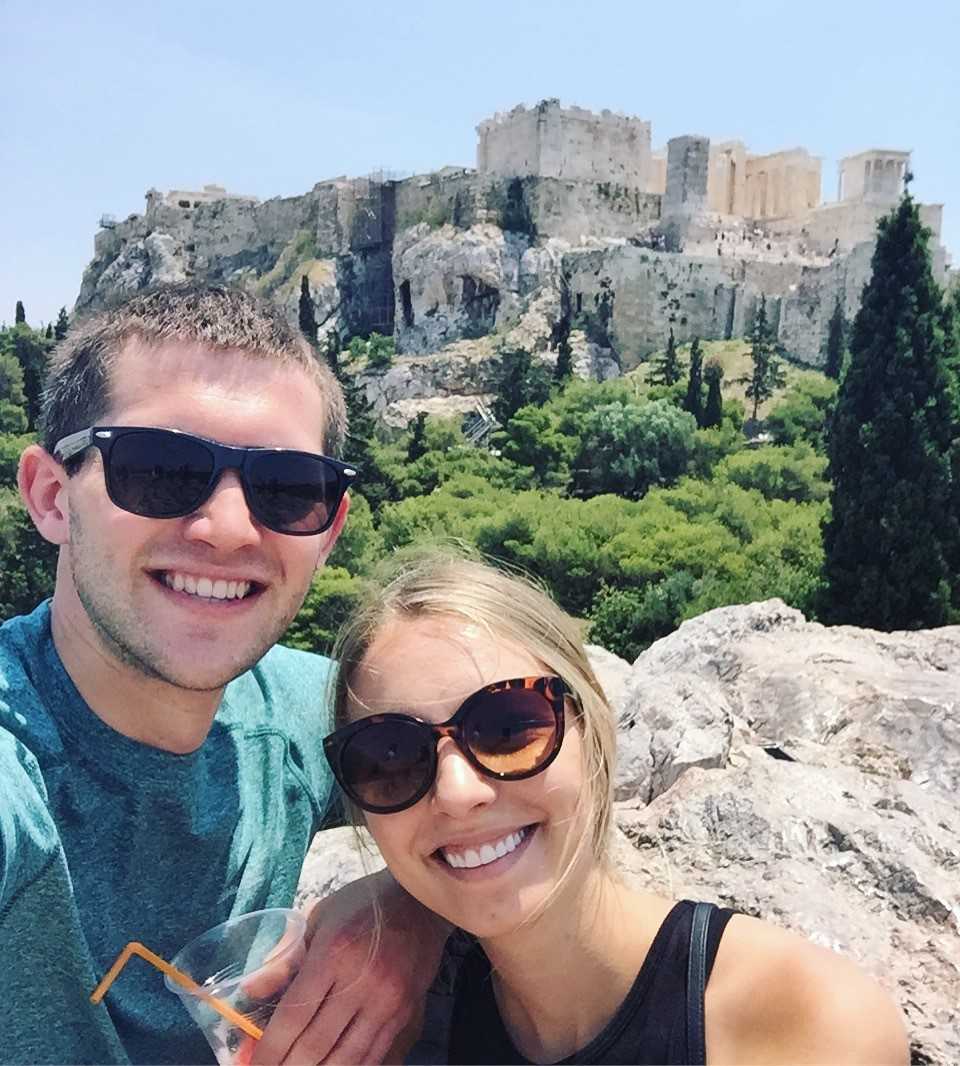 I was born and raised in Waukesha, Wisconsin – a suburb of Milwaukee. I did my undergrad at Marquette University where I studied Biomedical Engineering and then did medical school at the Medical College of Wisconsin, where I met my fiancée Katie. I am a diehard Wisconsin sport fan. Bucks, Brewers, Packers, I love them all. 
In my free time I enjoy biking, fishing, and convincing Katie that she doesn't need that shirt from Anthropologie. 
---
Maxwell Kruse, M.D. — R2
University of Massachusetts Medical School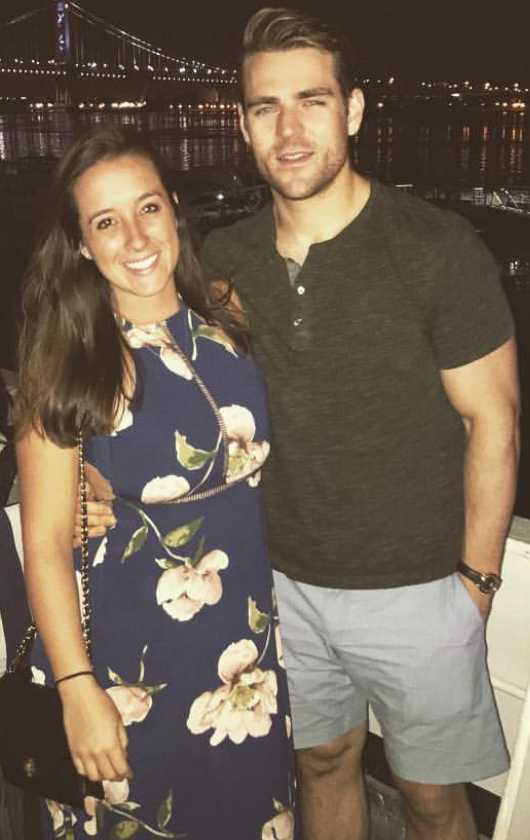 I grew up in Massachusetts, went to undergrad at Penn State, and then came back to Mass for UMass Medical School. I helped the girl in the picture with her chemistry lab during my sophomore year at Penn State, and seven years later we're getting married. Her name is Natalie and she's awesome.
My friends typically really like me until they meet her and promptly let me know that she's way cooler than I am. We also have a puppy named Penny who's pretty cute too.
In my free time I like to stay active. I enjoy weight lifting, running, biking, hiking, and playing hockey. I listen to a ton of podcasts and I'm actively trying to teach myself to cook. My fiancé and I love food and we're excited to start exploring all the best food spots in Dayton!
Interests: Critical Care, Ultrasound, Tactical EM 
---
Shannon Lyon, M.D. — R2
Loyola University Chicago Stritch School of Medicine
---
Hillary McKinley, M.D. — R2
St. George's University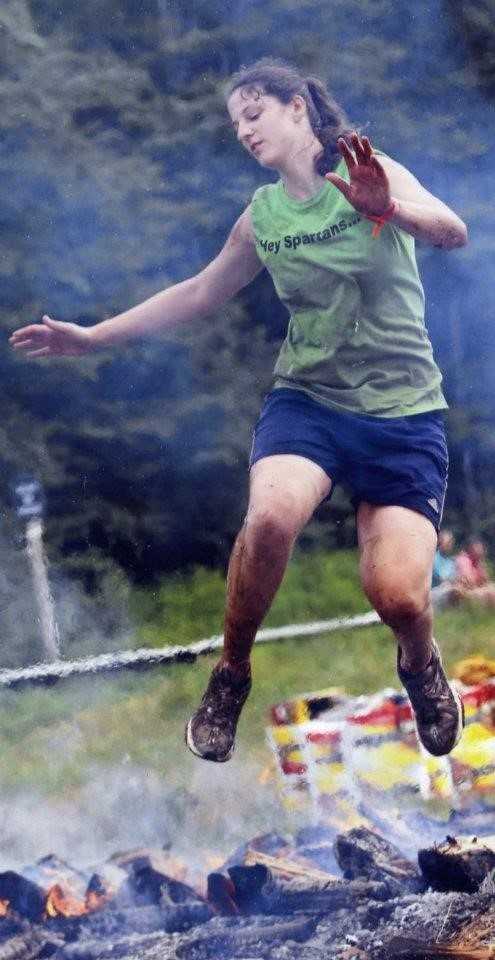 I grew up in Connecticut, enjoying all the outdoor activities that New England has to offer and playing soccer and basketball in high school. I went to Rensselaer Polytechnic Institute for undergrad, where I majored in Biochemistry & Biophysics and played on the basketball team. In 2010 we won the league championship! After that I came back to Connecticut for a graduate degree in Neuroscience at the University of Hartford. I finally came to my senses and realized Emergency Medicine is the greatest specialty, so I went to medical school at St. George's University to pursue EM. In my free time I love playing basketball, hiking mountains, running obstacle races, reading, and planning trips with my friends. I'm very excited to have matched at WSU and can't wait to explore the Dayton area over the next few years!
---
Michelle Pesek, D.O. — R2
Ohio University, Ohio Heritage College of Osteopathic Medicine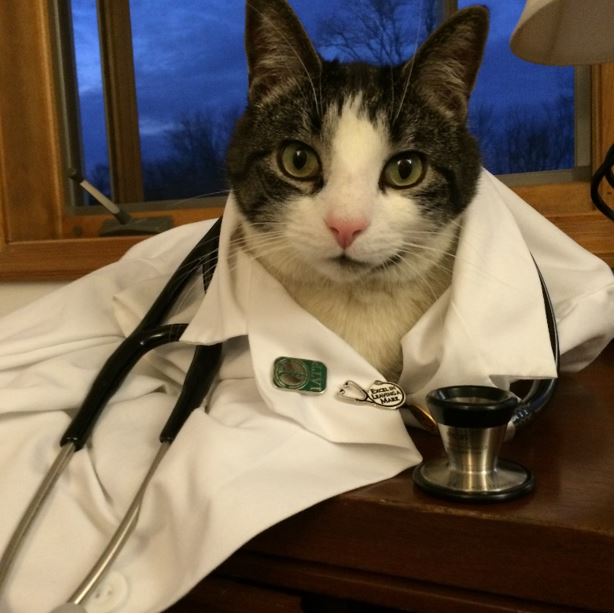 I grew up in Cleveland, Ohio, home to all those who are my lights. Before medical school, I toured the colleges of Ohio and got my Masters in Exercise Physiology from Miami University (not the one in sunny Florida).  I am so excited to be here in Dayton and I CANNOT wait to dive into the magical world of Emergency Medicine! Joining me on this adventure is my sidekick Azul, my adorable cat. He was rescued off the side of a highway 6 years ago and we have been like pb&j ever since. He enjoys long walks outside on his leash and standing on my face every morning at 3AM. My hobbies and interests among many include distance running, backwards running, reading, learning new dances, road trips, SUP boarding, warm weather, and anything outdoors. But most of all I enjoy laughing, sleeping, and embarrassing my little sister Bryanna whenever possible.
---
Daniel Silver, D.O. — R2
Philadelphia College of Osteopathic Medicine
---
Joshua Stierwalt, M.D. — R2
USUHS
---
Heather Stuart, M.D. — R2
St. George's University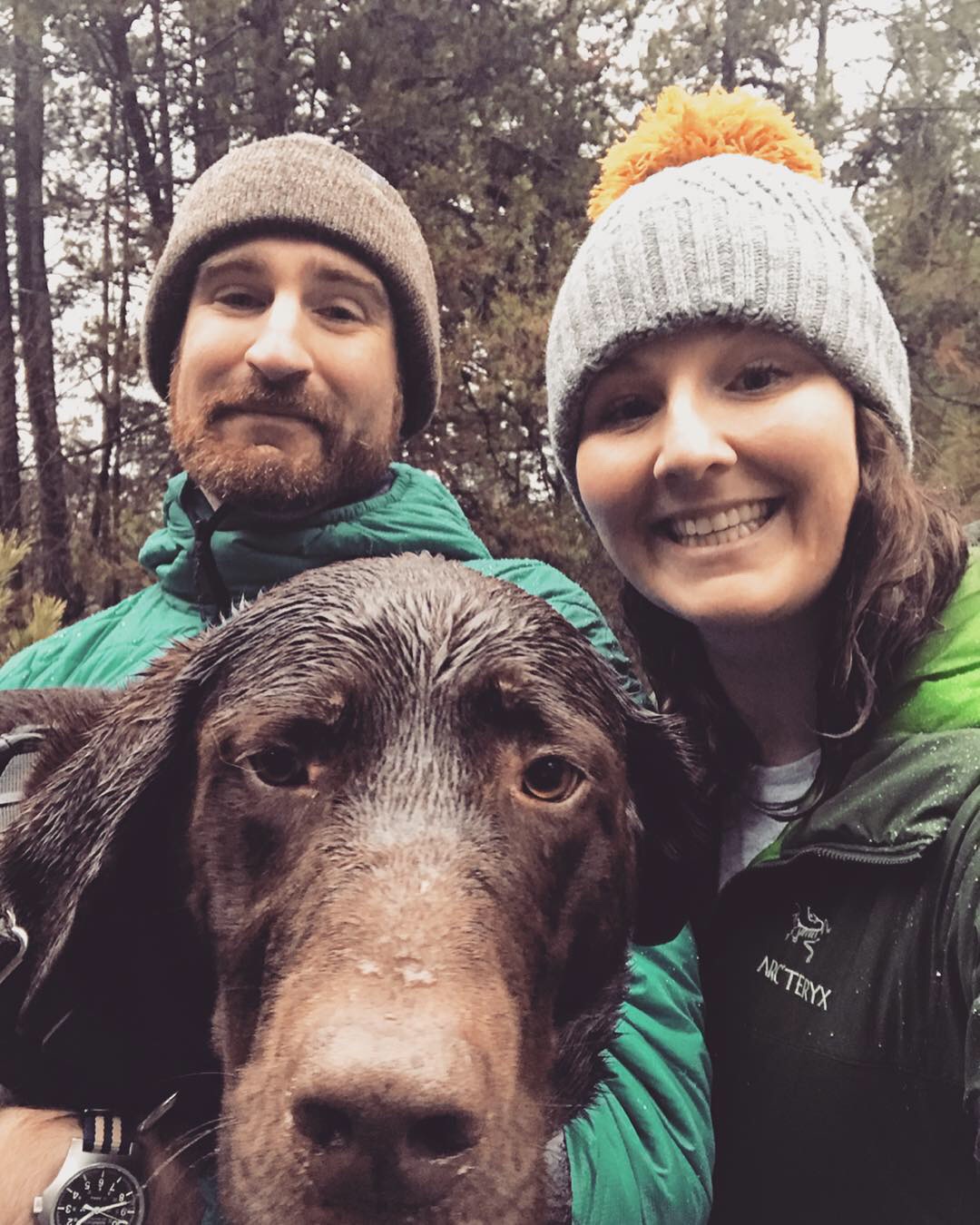 I was born in Connecticut but raised in California. For undergrad I attended and played water polo for The University of California, Berkeley otherwise known as Cal, Go Bears! While water polo gave me the chance to travel the world, I always knew deep down I wanted to become a doctor! I pursued my dreams of becoming a doctor and attended SGU for medical school. I am thrilled with the opportunity to complete my residency in EM at Wright State University in Dayton, Ohio! In my free time I love being outside, swimming or hiking! I also enjoy baking, eating baked goods or any food for that matter, and traveling! 
---
Reid Vernon, M.D. — R2
Medical College of Georgia
---
Daniel White, D.O. — R2
West Virginia School of Osteopathic Medicine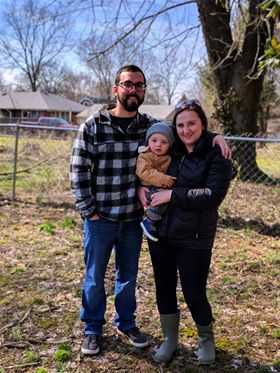 I was born in Holland, MI, but Lewisburg, WV is my home. I Moved from Michigan to Jamaica with my family where we spent close to 3 years working with deaf children and adults. After Jamaica, we moved to WV where I met my wife Caitlin, attended undergrad at Concord University, completed medical school at WVSOM, and had our first child Caden. In addition to our human child, we also have 3 furry children: a dog named Clara and two cats (Daisy and Penny). Coming from a small town, Dayton is definitely a new and exciting adventure for my small family and me. We are excited to see what the next 3 years have in store.
My hobbies include guitar, music, cooking, hiking, and exploring/enjoying craft beer. I love to read, and I am a huge Lord of the Rings and Harry Potter fan. My interests in EM are: airway management, critical care, and trauma.
---
Kyle Bobay, D.O. — R1
 
---
Ben Boodt, M.D. — R1
 
---
Michael Frein, M.D. — R1
 
---
Christina Grimsley, M.D.  — R1
 
---
Tyler Hunt, M.D.  — R1
 
---
Chika Ihejiene, M.D. — R1
---
Joe Inhofer, M.D. — R3
 
---
Ross Kynast, M.D. — R1
---
Cole Little, M.D. — R1
 
---
Charles Mears, M.D. — R1
---
Rebecca O'Neill, D.O. — R1
 
---
Matt Oram, M.D. — R1
---
Jake Patz, M.D. — R1
---
Paxton Prather, M.D. — R1
 
---
Jonathan Schecter, D.O. — R1
 
---
Taylor Travers, D.O. — R1
 
---
Max Waldrup, M.D. — R1
Last edited on 07/01/2020.