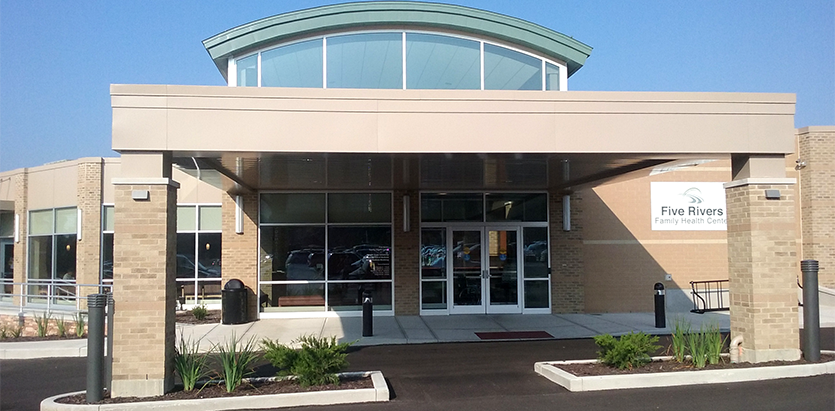 Five Rivers Family Health Center
Contact Information:
2261 Philadelphia Drive
Dayton, OH 45406
(937) 734-4141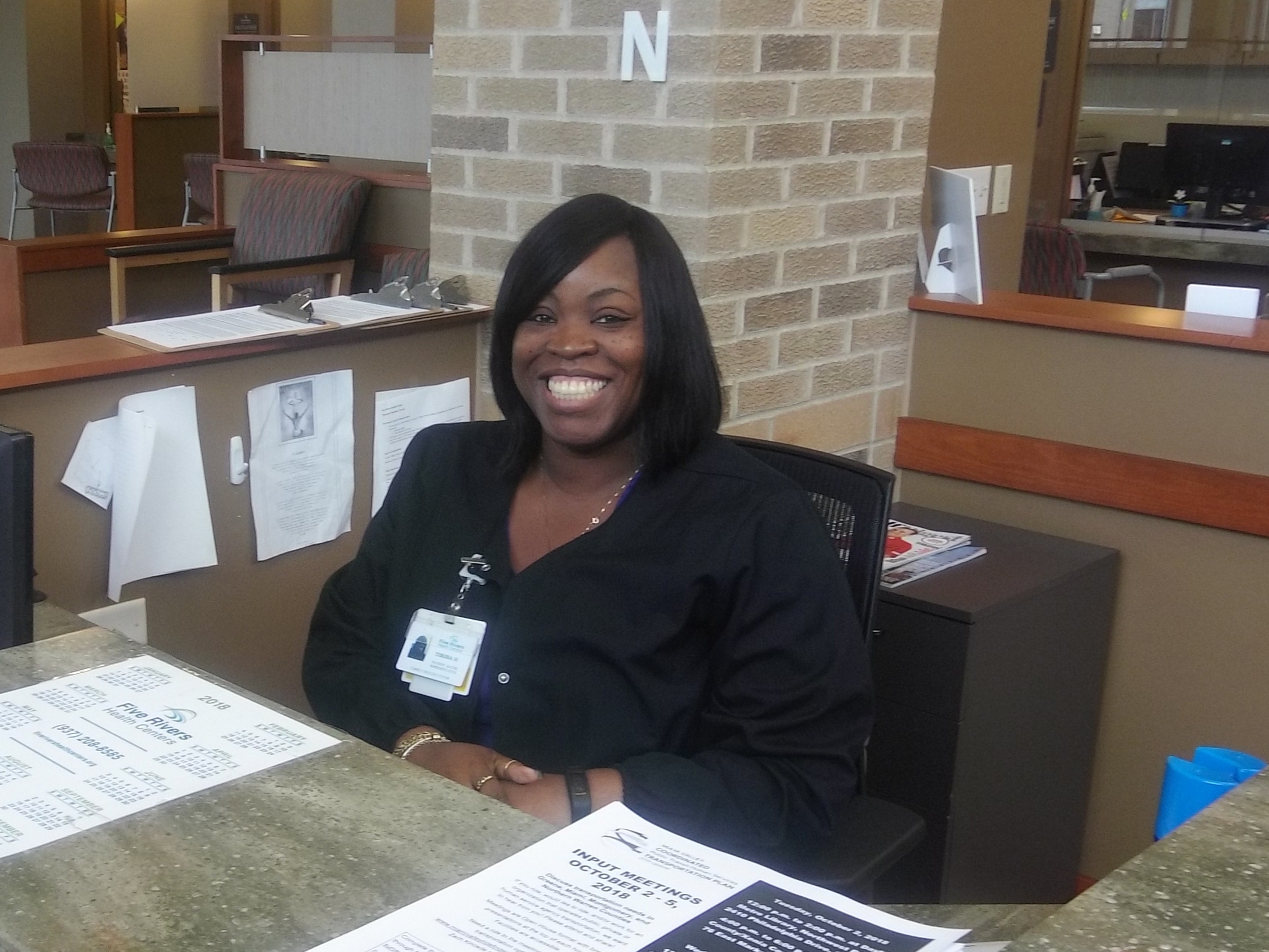 The Family Medicine Residency Program moved into a new home in June 2015. The single-story, 27,000-square-foot building is strategically located on the corner at Philadelphia Drive and Salem Avenue, on the northwest side of Dayton, where the residents may serve Dayton's most vulnerable citizens. The facility was developed using best practice examples from across the country, creating an optimal learning environment for our family medicine residents.
The center was designed to meet the educational needs of our residents as well as our patients' health care needs. It includes a reception area, business and records office, preceptor library/office, resident and faculty offices, conference room, procedures/operating suites, nurses' station, laboratory and patient education/computer center. The Family Health Center functions as an independent private medical office under the guidance of the residency faculty.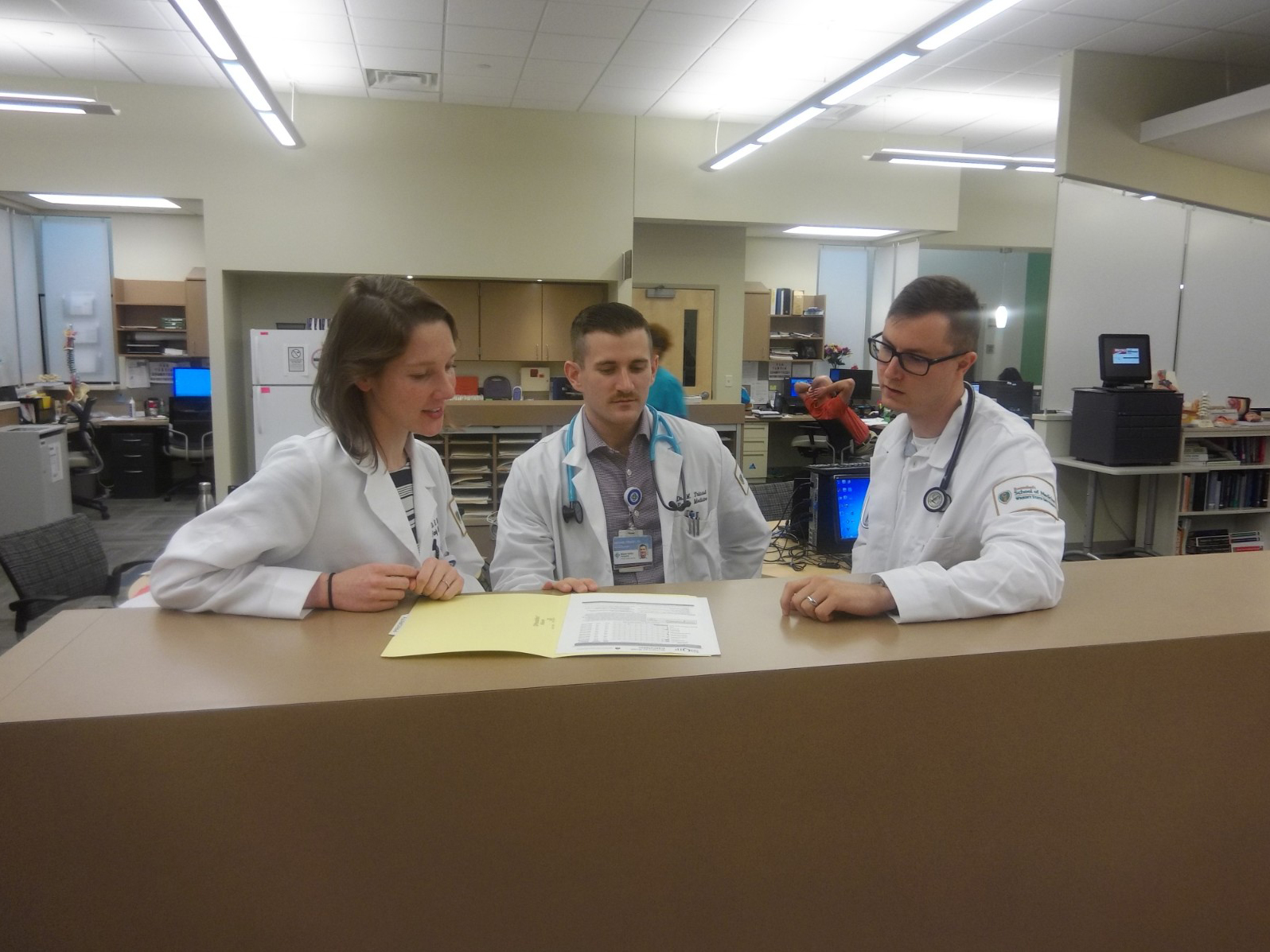 The patient population served by the Five Rivers Family Health Center is diverse, providing our residents with a variety of diagnoses and management challenges. Our procedure room features colposcopy, spirometry and cryotherapy.
Residents begin their clinical practice when they start their training by maintaining routine office hours. The first-year residents spend one to two half days per week in the office, while second- and third-year residents spend two to four half days per week. Nursing home and home vis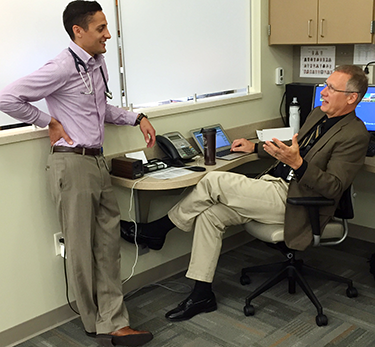 its with faculty support are also conducted on a regular basis.
Practice management expertise, which is crucial in today's business environment, is gained through ongoing seminars and a required rotation. Utilization of an electronic medical record system, EPIC, allows residents to have direct access to their patients' medical record from anywhere. Our program enables residents to effectively utilize consultants and referrals as needed and videotaping facilities are available for residents to hone their interviewing skills.
Residents often comment that coming to office hours provides them with a rich blend of experiences with a continual focus on the care of the family.
Last edited on 11/17/2020.