History of the Department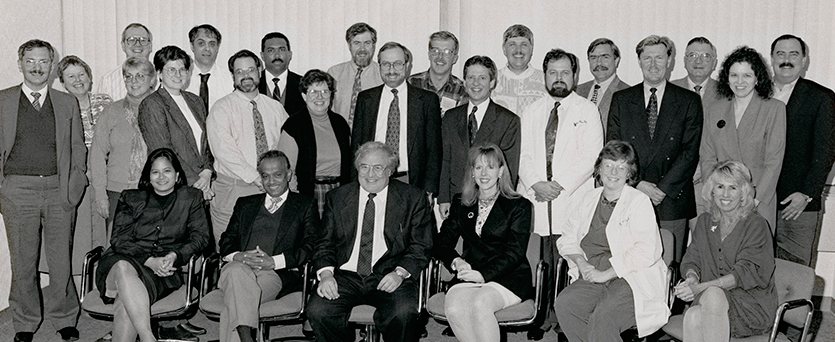 Background
The Department of Family Medicine is often referred to as the Boonshoft School of Medicine's flagship department because of the school's founding commitment to produce primary care physicians.  Community leaders in family medicine played an important role in the founding of the medical school. The department has been recognized by the American Association of Family Physicians (AAFP) with numerous awards over the past 30 years.  The school has been a national leader in graduating medical students who enter family medicine residencies in Ohio and around the nation. This illustrious distinction is due to our department's historic blend of visionary leadership, outstanding faculty, diverse training sites, committed community partners and quality residency programs.
Leadership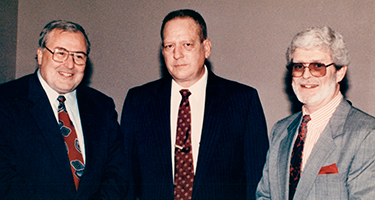 Dr. Douglas Longenecker, a Dayton native, was the founding chair when the school was established in the mid-1970s, and firmly established the department's credibility as a member of the larger medical community.  He was followed as chair by Dr. John Wright for a brief period. In 1978, Dr. John Gillen assumed the chairmanship for a long period of growth and success until his retirement in 1992. Dr. Gillen was revered as a mentor to scores of students and residents and was famous as a harness racing owner and enthusiast. Dr. Mark Clasen held the position after Dr. Gillen until his retirement in 2010, expanding the department's national prominence. Dr. Richard Pretorius was chair in 2010-11, and Dr. Cindy Olsen, long-time vice chair of the department, served in that capacity on an interim basis until the appointment of Dr. Therese Zink, another Dayton native, in 2014. Dr. Zink brings a vision of continued excellence to the department.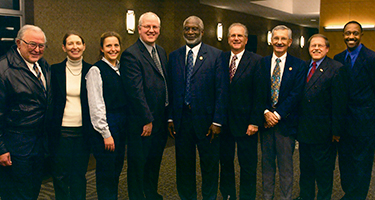 Family physicians have been a source of clinical and institutional leadership in Dayton and Ohio. Dr. Marjorie Bowman, sixth dean of the medical school and a nationally recognized family physician, assumed leadership of our institution in 2012. Numerous family physicians have served as vice presidents for medical affairs and chiefs of staff at our hospitals: Good Samaritan Hospital — Drs. Jerry Hammond, Doug Longenecker and Dan Schoulties; Miami Valley Hospital — Dr. Mark Williams; Dayton Veterans Affairs Medical Center — Drs. Jerry Hammond and Tom Hardy; Kettering Medical Center — Dr. Jack Lewis; and Grandview Hospital — Dr. Toni Clark. A number of Dayton family physicians have served as president of the Ohio Academy of Family Physicians, including Drs. Gary Leroy, Lisa Righter, Raymond Kahn, Terry Torbeck and A. Patrick Jonas. Dr. Toni Clark served as president of the Ohio State Society of the American College of Osteopathic Physicians. Family physicians have also contributed to Ohio through various leadership positions: Dr. Raymond Kahn, as president of the Ohio State Medical Association; Dr. Robert Brandt, as president of the Wright State University School of Medicine charter class, as an early leader in the care of HIV/AIDS patients and as a member of the Ohio Department of Health AIDS Advisory Committee; and Dr. Ted Wymyslo, director of the Ohio Department of Health.
Sites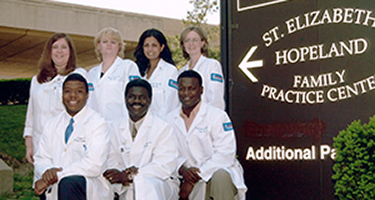 The Department of Family Medicine was based at St. Elizabeth Medical Center from the mid-1970s to the closure of that hospital in 2000. The faculty has also participated in clinical activities at the former Frederick A. White Ambulatory Care Center; the Indian Ripple Health Center; the East Dayton Health Center; Wright State, Cedarville and Central State University Student Health Centers; and a variety of community health centers across the Miami Valley.  Upon closure of the St. Elizabeth Medical Center, the department moved its central operation to the Ollie Davis Medical Arts and Education Center, named for a prominent Beavercreek resident who was the first female realtor in the area and a generous philanthropist in Greene County. In 2012, the department moved into its current home in the Wright State Physicians Health Center on the WSU campus, where both the academic offices and the faculty clinical practice are located.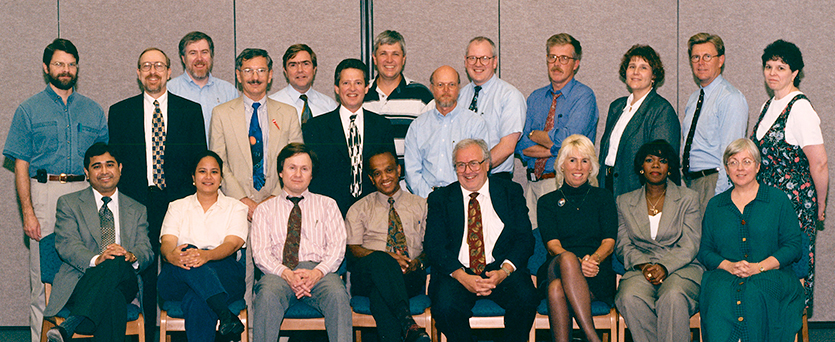 Residency Programs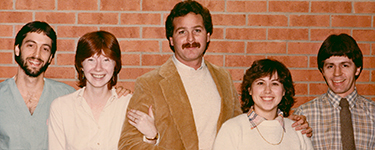 Since the creation of family medicine as a specialty, Dayton has been a leader in residency education. It has been home to four residency programs over a 40-year period. The community and hospitals continue to support family medicine very strongly and consider the production of new classes of graduates as a major resource in medical care in our region.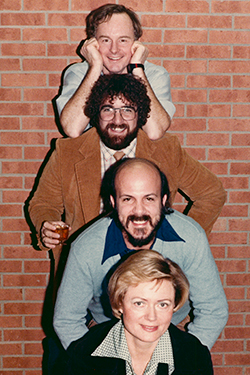 The WSU School of Medicine sponsored its first residency program at the Yellow Springs Family Health Center from 1979 to 1985. Dr. Larry Ratcliff was the founding director of Family Medicine Education at Kettering Medical Center in 1993 and the associate director of the residency there, which eventually closed.
Good Samaritan Hospital initially sponsored its own residency program until the Boonshoft School of Medicine assumed sponsorship.  The St. Elizabeth Medical Center sponsored a 30-trainee program from the mid 1970s until its closure in 2000.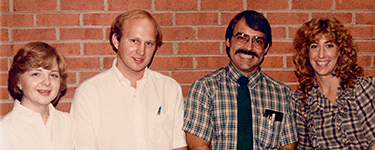 For more than three decades, Miami Valley Hospital's program annually educated 21 residents until its merger with the Dayton Family Medicine Residency at Good Samaritan Hospital to become the Wright State University Family Medicine Residency Program in 2009, creating a 30-trainee contingent. This merger has benefitted from the strengths of both previously separated units and resulted in a vital and vibrant faculty and learning environment. In its continuing support and high regard for family medicine, the parent hospital system, Premier Health, in collaboration with the Boonshoft School of Medicine, built a new 25,000-square-foot  Family Medicine Center on the Good Samaritan campus that opened in 2015.
---
Please send corrections and additions about the department's history to familymedicine@wright.edu.
Last edited on 07/27/2017.