Rural Family Medicine Residency

Our Program—Robust Experience
Planning for this residency began in earnest in 2020, and we are so looking forward to our first cohort of residents beginning in 2023.  The Greenville program will be a 1+2 Rural Training Pathway (RTP).  Resident rotations in the first year will be in Dayton with Wright State University's established Family Medicine Residency Program, and rotations in the second and third years will be in Greenville in rural Darke County, located an hour from Dayton. This model gives residents robust clinical experiences in an urban area that are difficult to replicate in a rural area, such as inpatient pediatrics, while still providing the majority of the training in a rural community, hospital, and clinic. 
Contact us at ehuff@familyhealthservices.org.
Gain rich clinical training in a high-demand specialty
Why did we decide to start a residency?  First, education has been a priority at both our rural clinic and rural hospital for many years. We host learners from multiple health professions year-round.  Family Health has residency programs in pharmacy and dentistry.  Our physicians love to teach and have a long history of precepting medical students and visiting family medicine residents.  Second, we have the capacity to offer rich clinical training. The final reason I'll share for starting a new residency is that we need more family physicians in rural Ohio, as we want to do our part to address this shortage.
Learn more about our curriculum
Our Center
Our Center has a patient panel of over 28,000 patients.  Our Clinicians see an annual total of 110,000 encounters in our primary care, dental, eye care and behavioral health departments.   Our patient population is one-quarter pediatrics and one-quarter geriatrics.  We are three family medicine physicians, including myself, who provide full spectrum women's health.  Our rural hospital is celebrating its 100th anniversary and has a five-star rating from CMS. Third, the Greenville community offers an excellent quality of life.  We are rural enough that you will know your neighbors and see your patients out in the community, but we are also close enough to urban areas that professional sports, arts, and shopping are all possible for a night out. 
Our Mission
Our mission is clear.  We will train family physicians in a small town, supportive setting, that emphasizes one-on-one mentorship and forges lasting relationships with patients, faculty, and the community.
Our Director—Carlos Menendez, M.D.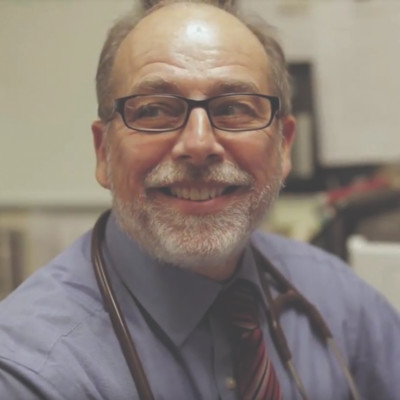 Thank you for your interest in the Greenville Rural Family Medicine Residency program.  If answers to your questions can not be found on the website, please do not hesitate to contact us.
Last edited on 12/09/2022.